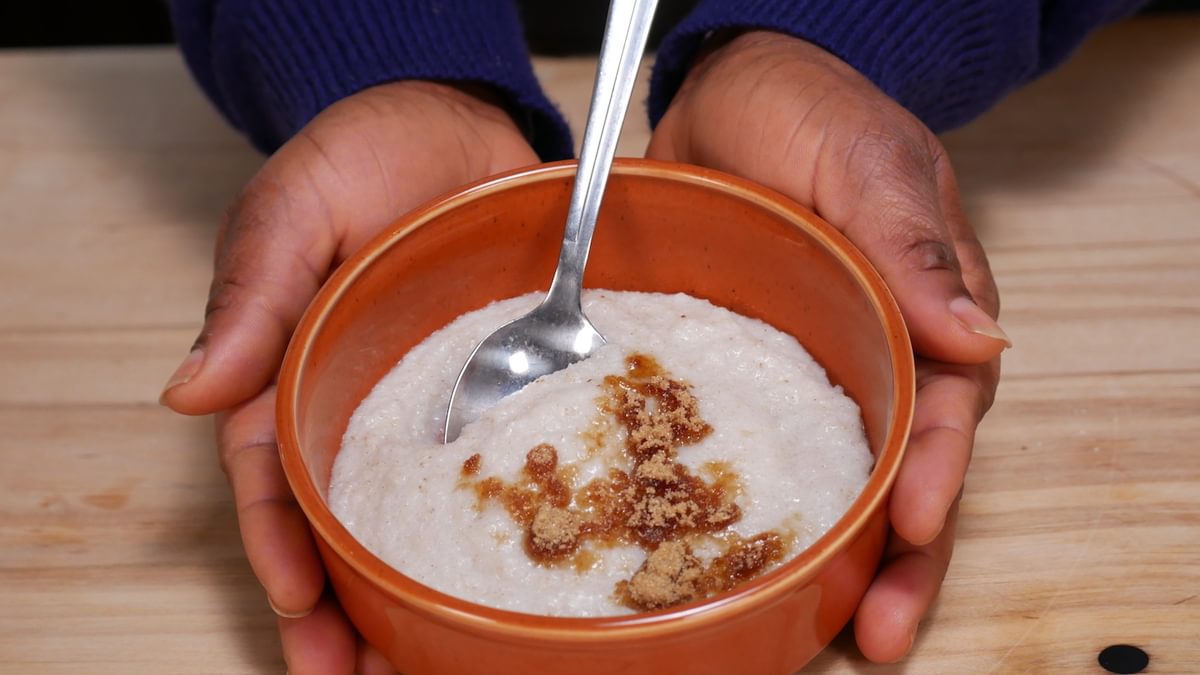 Growing Chefs! Ontario Fonio Porridge
Fonio Porridge
Guest Chef Maryam's Fonio Porridge, a hearty and nutritious breakfast porridge! Fonio is a small but mighty millet, traditionally grown and cooked in Sahel regions of Africa. You can find fonio at Bulk Barn or the health food section of most major grocery stores!
Ingredients
1/2 cup
(100 grams) fonio, rinsed
2 1/2 cups
water
1
small stick cinnamon
1 teaspoon
whole cloves
2 teaspoons
green cardamom pods
2 cups
regular milk or non-dairy milk of choice, like coconut milk
Brown sugar, honey, or maple syrup (optional)
Equipment
Medium pot with lid
Wooden spoon
Measuring cups
Liquid measuring cup
Tasting spoons
Dish towel
Can opener (optional)
Cheesecloth (optional)
Bowls
Measure out all ingredients needed for the recipe. Gather all of the equipment needed for the recipe.
Rinse the fonio by pouring it into a bowl of water. Use clean hands to mix the fonio with the water, Be careful when pouring off the water not to lose too much fonio! It's a very small grain. If using a strainer, make sure it is fine enough. Measure out milk into a liquid measuring cup or open the can of coconut milk with a can opener (if using). Gather the spices in a small piece of cheesecloth and close with string (if using).
Pour the water in a pot with the spices and bring to a boil over high heat. When the water has come to a boil, By applying heat and evaporating the water content you are decreasing in volume and concentrating flavour.reduce the heat to medium and add the fonio while stirring constantly.

Cover the pot with a lid but leave it open a little bit so it doesn't spill over. Let it cook for 5 – 7 minutes, until the fonio is cooked and thickened. Add the milk or coconut milk and allow it to cook for another 2- 3 minutes then remove from the heat. Add some sugar or honey to taste. Don't eat the spices – remove from the porridge before serving.

Serve the fonio porridge topped with honey, sugar or maple syrup. Also great with fruits, nuts, and seeds of your choice!