Growing Chefs! Ontario: Meet our Growing Staff!
Meet our Growing Staff!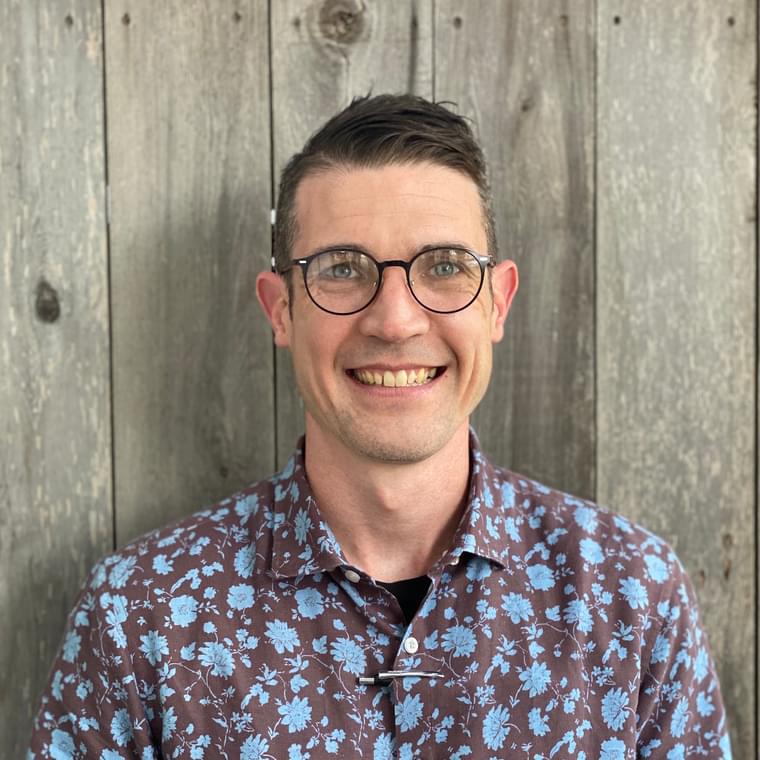 Andrew Fleet
Executive Director & Co-Founder
Learning to cook was where it all clicked for me. It was the first time I understood that all of the things I had struggled to put in a practical context in school, like why we learn math, history, geography, or science. Turns out that it all comes into play when you're cooking. For me, learning to cook was the first time in my adult life that learning became fun and exciting again. Through cooking I discovered a platform that allowed me to be creative and artistic. It was one of the first times I felt excited to be challenged. All of a sudden, all of the healthy eating messaging that I had been hearing my entire life (but not listening to) became applicable for the first time. I suddenly understood that food that is good for you can be unbelievably delicious! For me, Growing Chefs! Ontario is an attempt to help children come to this realization earlier in life than I did.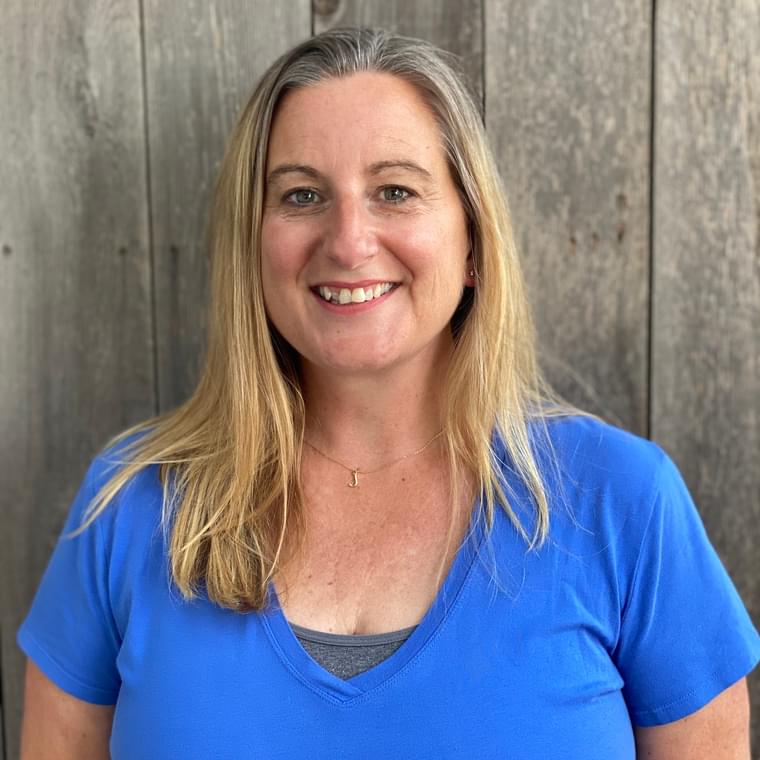 Jen Wyant
Executive Administrator, Events, Stewardship
For me, it's personal. I have two young daughters at home and I want to be able to impress upon them the importance of making smart food choices at an early age. Luckily they both share my passion for cooking, so I feel it's my role to teach them how to use the best ingredients available to us. That means I need to learn all I can about it as well!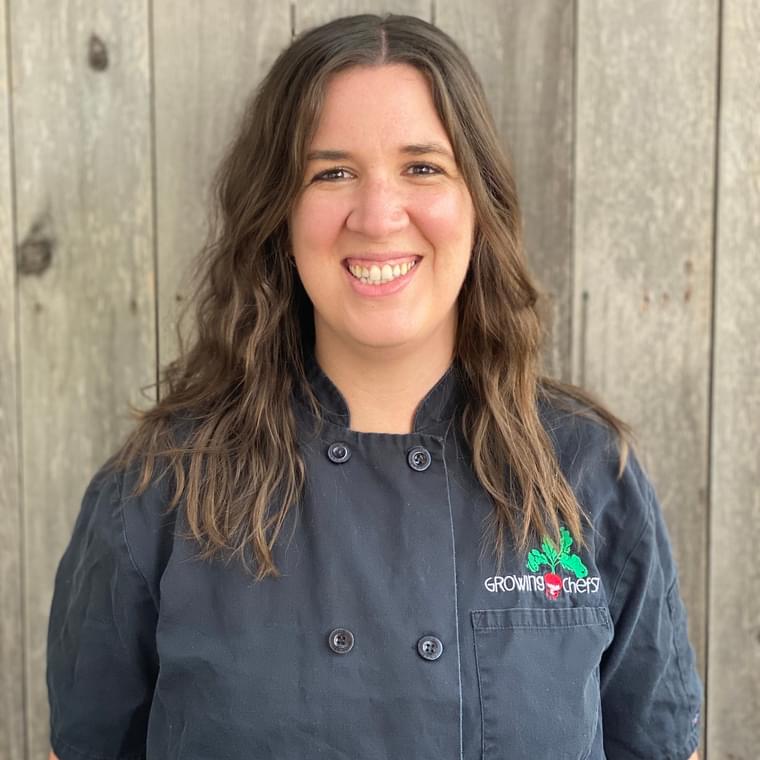 Katherine Jones
Executive Chef
Food is a universal language; everyone needs to eat and the choices that you have to make with food are endless. By encouraging kids to have fun with food and explore different foods and techniques that they have not explored before, we are empowering them to make life changing choices for themselves and those that surround them.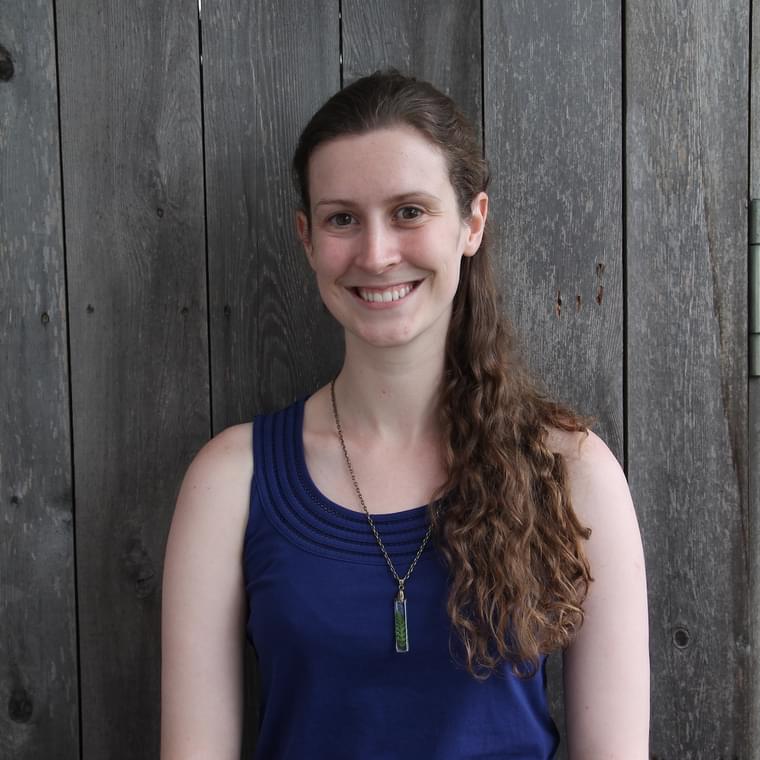 Christy Cook
Education Projects Manager
Food education is important to me because we need to inspire the next generation of gardeners, farmers, cooks, chefs, and eaters to come together and create a more healthy and sustainable food system. Everyone eats, but not everyone knows where or how their food was produced, processed or prepared and I think we should change that.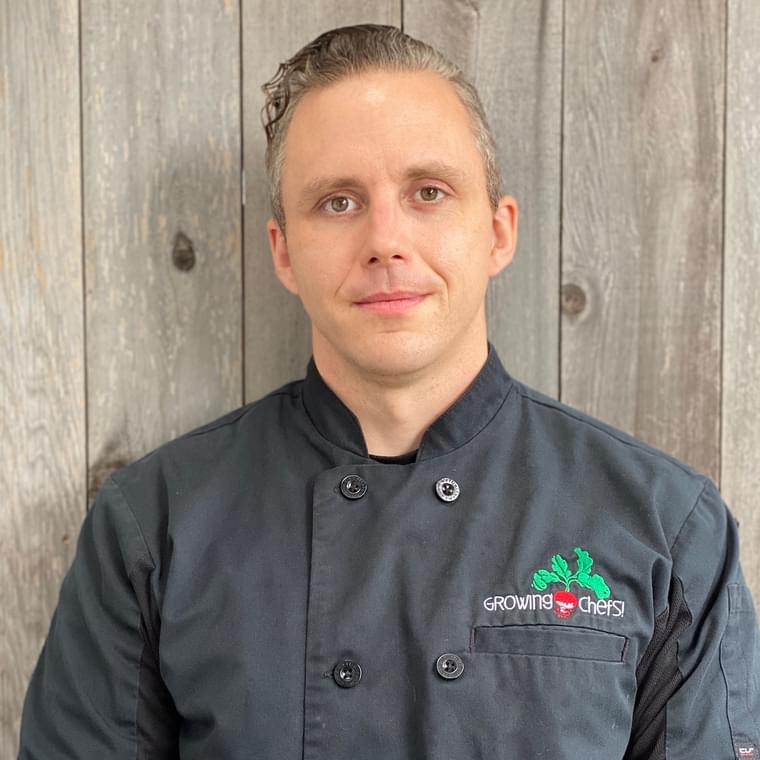 Tim Drew
Beet Cafe Lead Chef
Food education is important to me because I believe in peace through food. If people know how to grow their own food, understood and value the food that they eat, and had full bellies often, then those people don't have time to hate.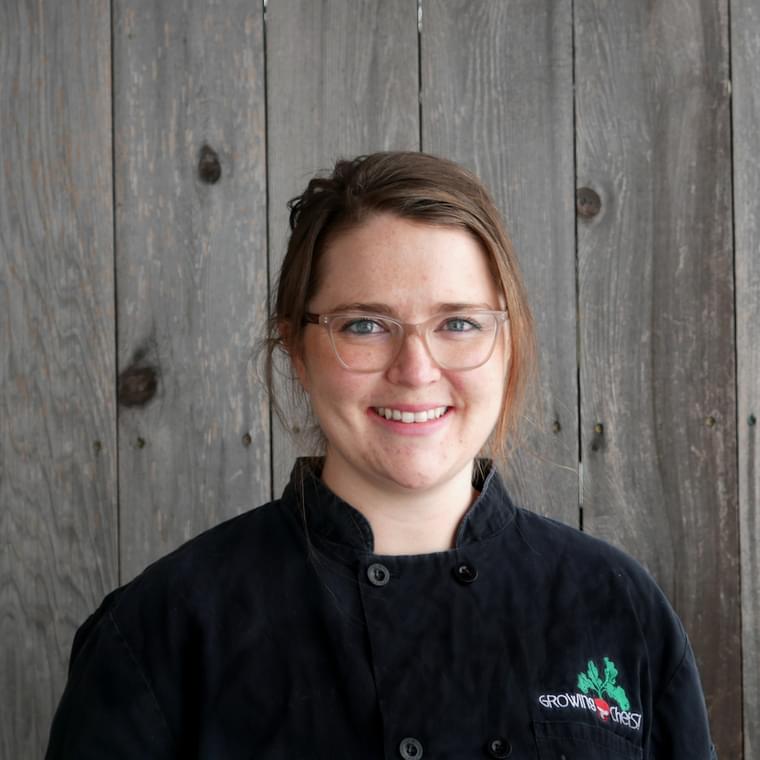 Kathleen Milani
Sous Chef
Food is the language we can all express our love with! Having access to food education is just as important as having access to good food itself. With knowledge of how to acquire and prepare it, good food will spark self-care within kids and their communities.
Chris St. Laurent
Chef
Food education often leads to greater willingness to ty new foods. As a chef, it is great to cater to a public that is open to different healthy foods.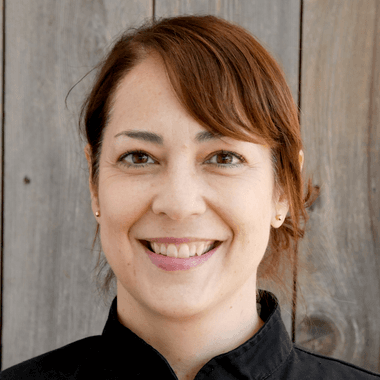 Karla Conde
Pastry Chef
I think food connects people and cultures. Food education is important because it promotes healthy eating behaviours among children and it can help positively shape how kids think about food, where it comes from and eating.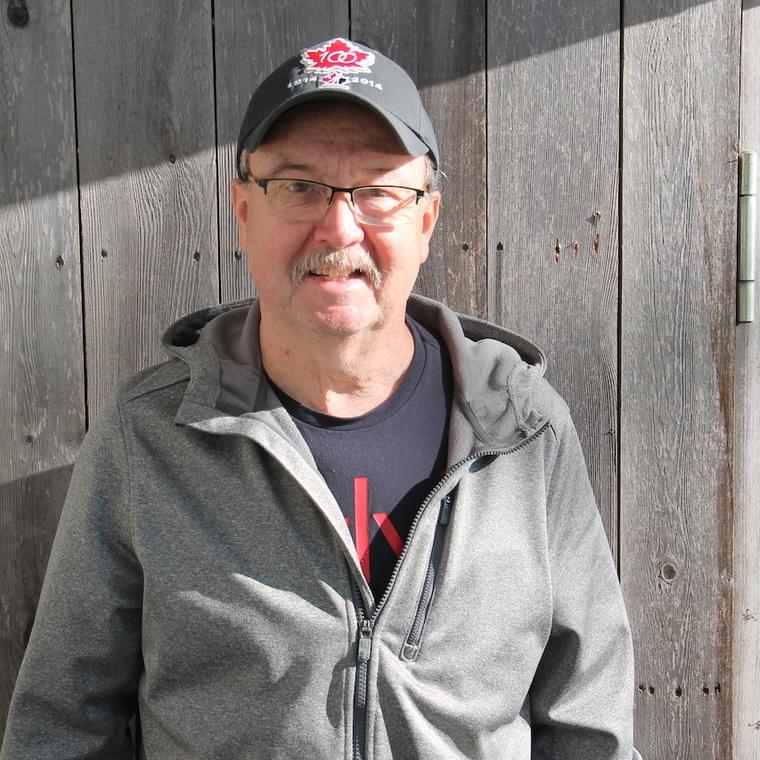 Rob Lewis
Distribution Engineer
Seeing the smilies on the faces of children at Montessori Schools who know me as "The Lunch Guy" shows me the connections we can make through food. As I get older, I realize more and more the benefits of eating healthy foods, and the importance of food education.
Ryan Wishak
Lead Programming Chef
Food education is important to me because of the huge role it plays in our day to day life. What we choose to eat or not eat impacts our health, the community and the planet!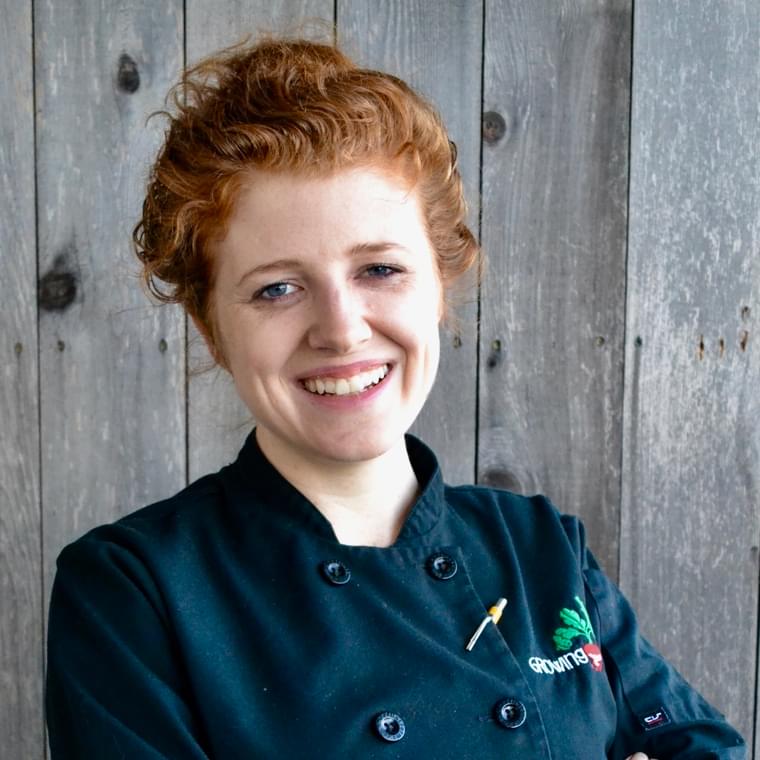 Anna Carroll
Education Projects Chef Coordinator
Food education encompasses many subjects including math, science, literature, art, history and beyond! Using food as a lens for learning creates a stronger bond to these subjects and understanding of our greater world. We eat multiple times a day and understanding where that food comes from and how to use it creates confidence and a better sense of self.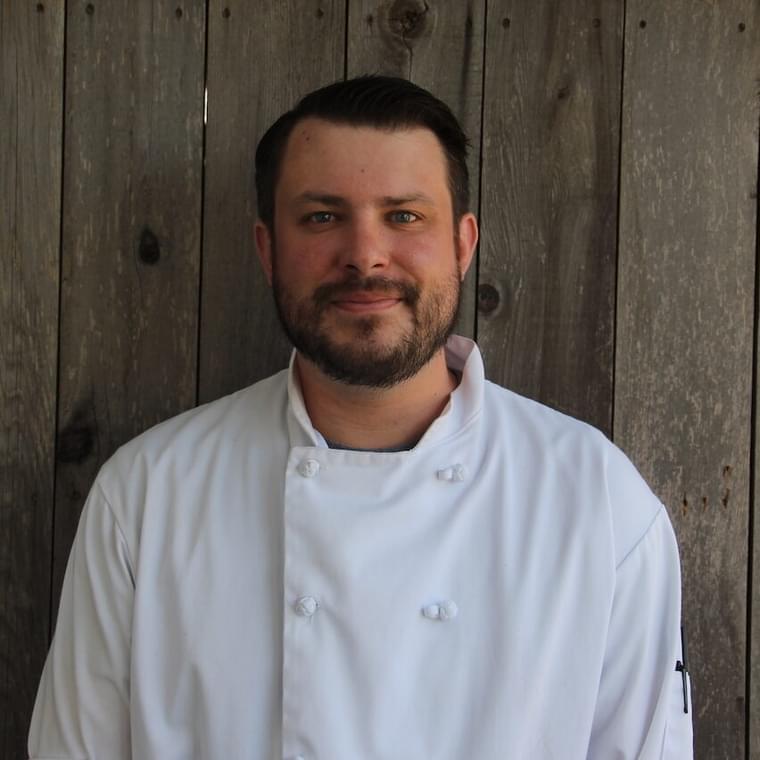 Nick Paus
Programming Chef
Sharing our passion for cooking healthy foods is an amazing privilege. The way we eat has an enormous impact on our lives. Educating kids and families about healthy food is some of the most important and impactful things we can offer as chefs.
Ilana Guslits
Digital Marketing Coordinator
Everyone deserves the right and dignity to equally access healthy food. Appreciating the efforts that go into our meals, from the work of farmers and Indigenous Peoples who have steward this land for generations, helps tell a story of connection that inspires us to care for our environment and about the food security of our community.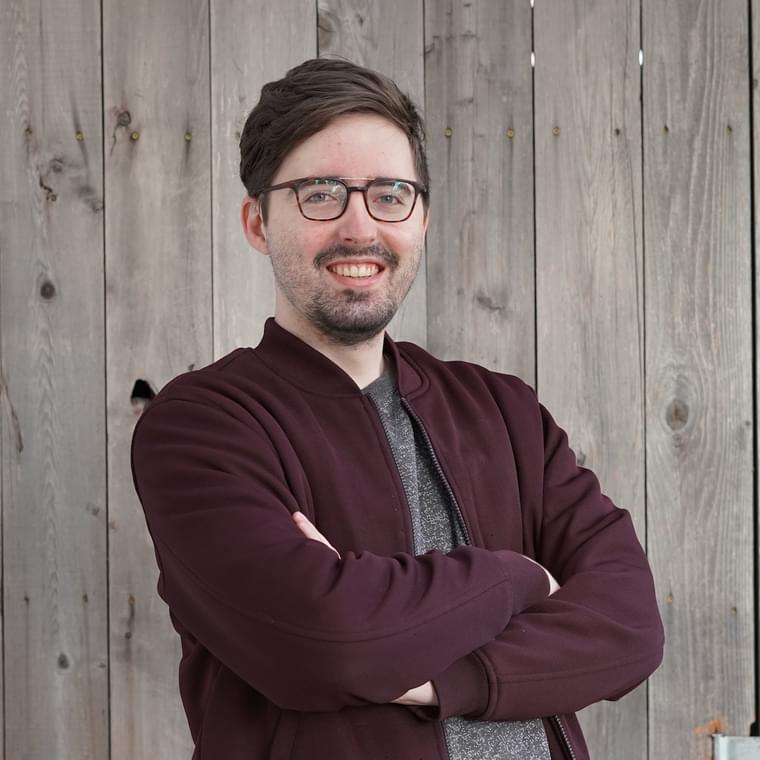 Mason Buchko
Digital Content Coordinator
Food education is critical. A healthy and nutritious diet improves all aspects of our lives! That's why it's important that everyone should have experiential learning with food from a young age. Growing Chefs! Ontario has taken on an important role in this initiative and I'm excited to help be a part of that success.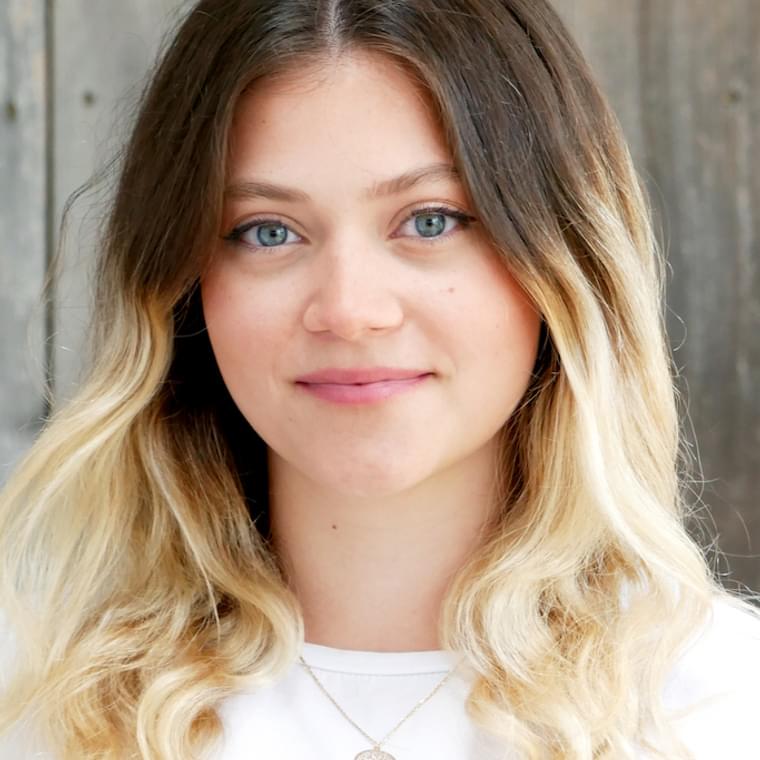 Ipek Aydin
Food Education Assistant
Approximately there are 7,000 languages in the world but only one can be spoken by everyone which is the language of food. Food is a universal language that unites people from many different cultures and through food education, we can explore the endless world of food which is very exciting.
Magdalena Masciantonio
Food Education Assistant
To me, food means family and community, and cultural expression. Food education is important in learning the value of food, where it comes from, and how we can fuel our bodies to live a happy and healthy life. I hope that my passion for food can inspire youth to be more comfortable in the kitchen and in making good food choices.
Umama Karim
Food Education Assistant
Food education to me is the union of people and different cultures. Food is the centrepiece of gatherings and something that brings everyone together. Growing up, my family always went above and beyond with the dishes they wanted to present for their guests, and exchange recipes. It is important for everyone to know what ingredients are in their food, and where they come from. Food education allows individuals to make healthier choices and expand their knowledge on cooking.
Laura Hattayer
Food Education Assistant
While it is important to be mindful of the food that we consume, it is also important to be mindful of the information we consume. Food education and food literacy are important to me because there is a lot of misinformation online regarding healthy eating, which can be dangerous for youth to endorse. Having a good relationship with food starts with building confidence in our food awareness so that we can make mindful and educated choices that make sense for our lifestyles.

Food is much more than its nutritional components. Food plays a role in our physical, mental, social, spiritual, and creative lives. Food education needs to focus on all of these roles in order to encompass the bigger picture. One of my favourite questions to ask people is whether they eat to live or they live to eat.
Lexi Magder
Marketing and Communications Administrative Intern
From a young age I discovered that food is the cornerstone to connection. Cooking, eating healthy, and sustainability can be the roots that bring together friends, family, and alike individuals. Through learning about food, and getting involved with it, we can strengthen our relationships with others, and our planet to create a community of passionate and empowered individuals.