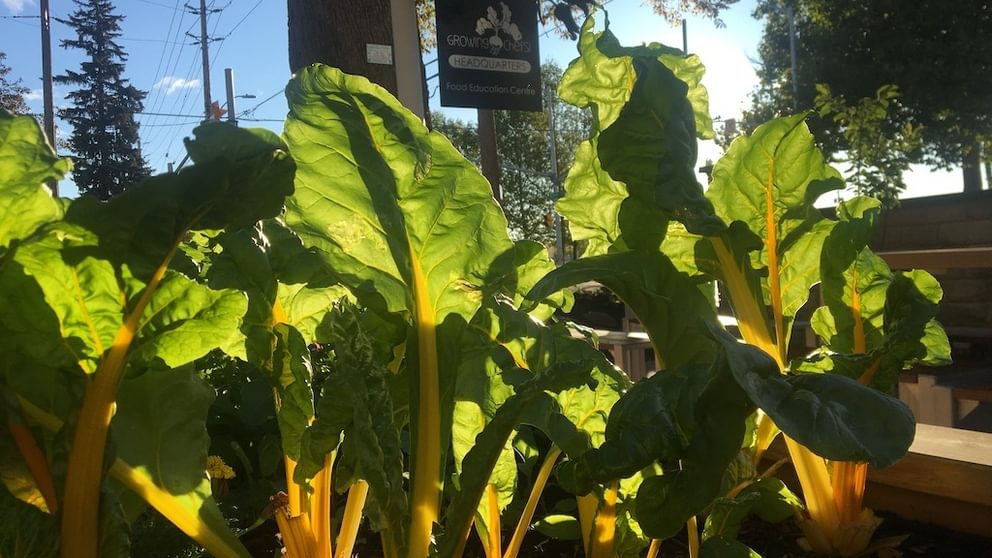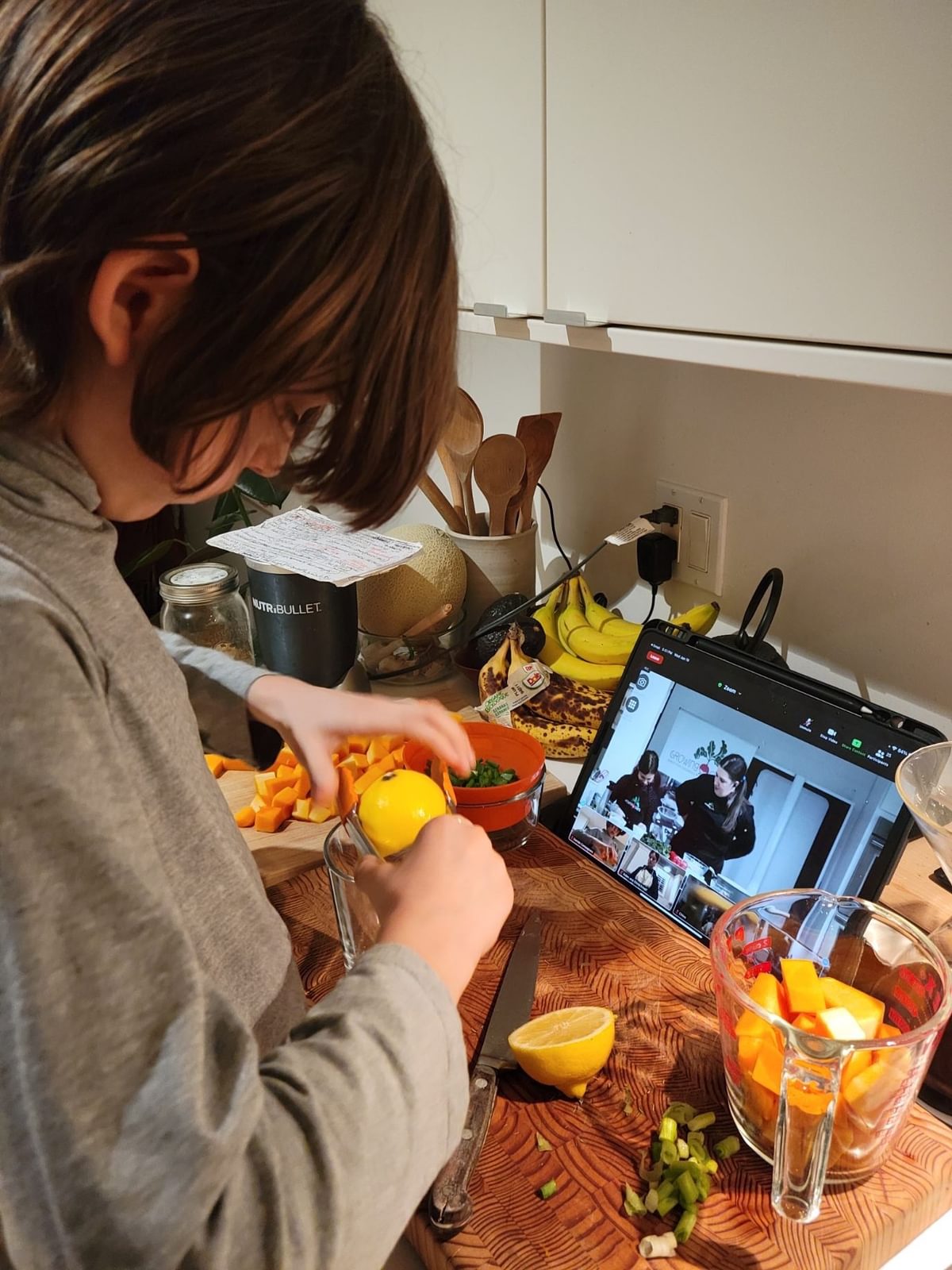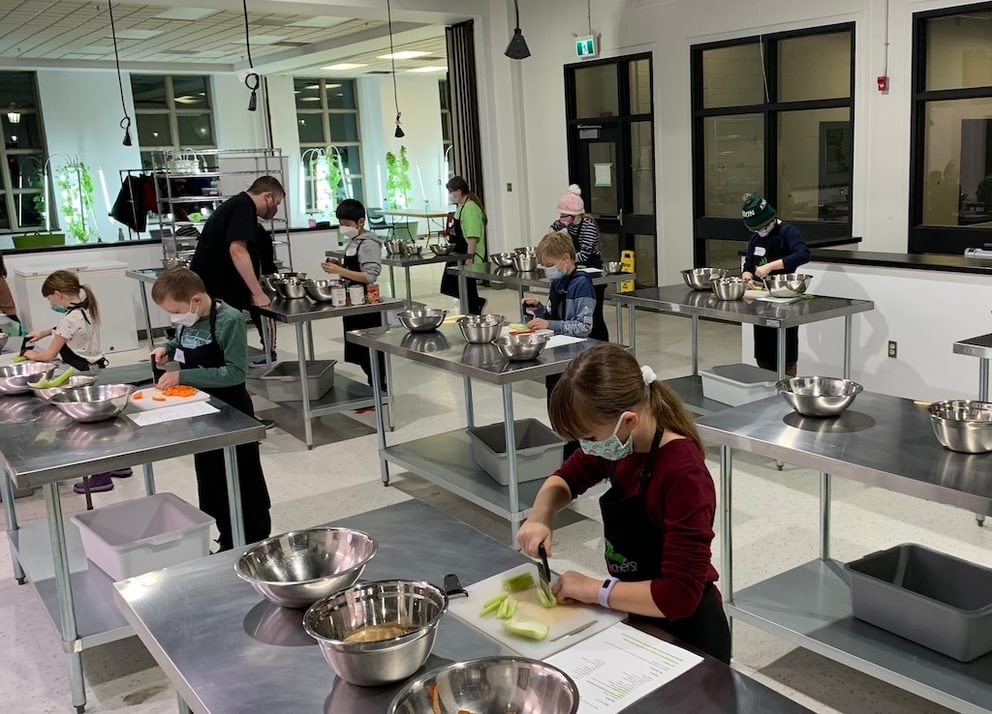 Our Growing Communities program offers fun, educational and hands-on cooking experiences, guided by professional Chefs. We are excited to now offer our interactive programs both in-person and virtually! Cooking workshops and educational presentations are designed specifically for your group. Workshops can cover healthy eating, gardening, safe food handling, seasonal Ontario grown food themes, meal planning, cooking on a budget, and more! Just tell us what you would love to learn about with your group, and we will do our best to make it happen!
A Lead Contact applies on behalf of a community group by emailing:
info@​growingchefsontario.​ca. In that email, please include:
Name of organization,
Age range and estimated number of participants,
Themes, skills, or curriculum connections you would like this program to address; and
Possible dates for program.
It is the responsibility of the organization to cover the cost of program delivery and meal ingredients. That said, Growing Chefs! Ontario is committed to making food education available in London. If cost is a barrier, please do not hesitate to contact Growing Chefs! Ontario to explore options.