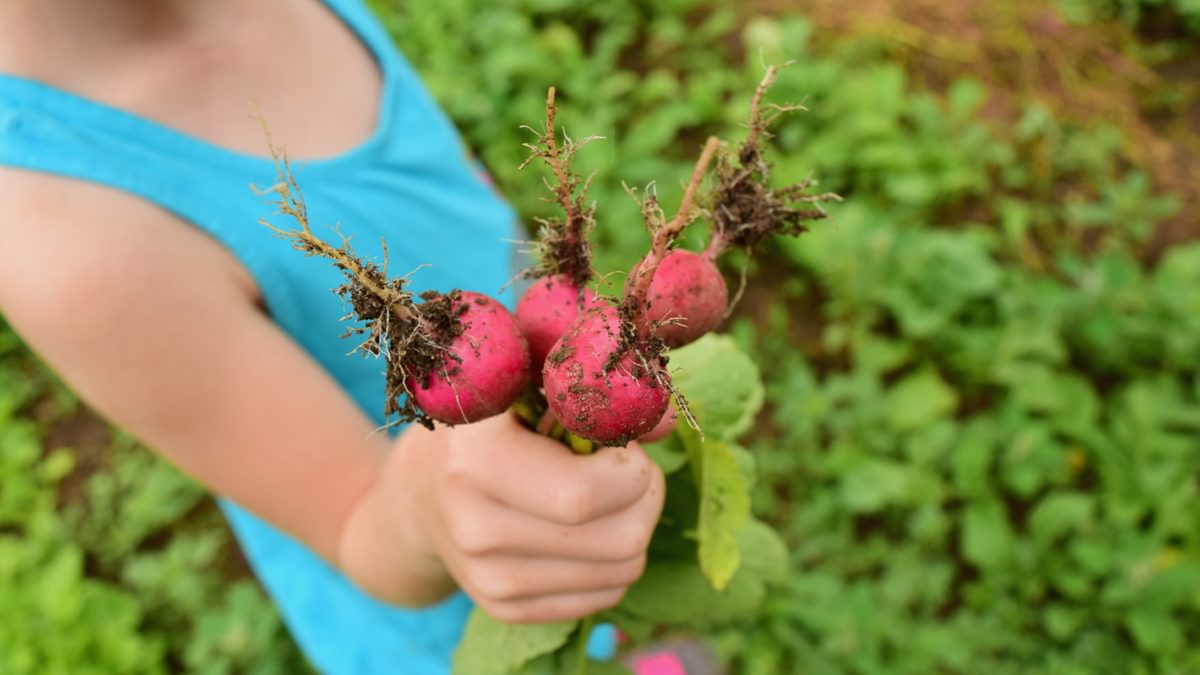 Incorporated since 2008,Growing Chefs! Ontario is a registered charity based in London, Ontario that unites chefs, growers, educators and community members in children's food education projects.
Growing Chefs! Ontario offers a variety of Food Education Projects to get kids and communities excited about healthy, wholesome food! Click the Educational Programs tab to determine which Growing Chefs! Ontario project is right for your children, school, class or community group. For resources you can use at home or in your own classroom without the Growing Chefs! Ontario team, check out our new Lesson Plans and subscribe to our YouTube Channel.
Our Mission
To change the way children, youth, families and the greater community learn about and develop healthy relationships with food!
Our Vision
To build and maintain a healthy, empowered community that is engaged with our food system.

Our Goals
To provide an avenue for chefs and growers to get more involved in the community and to support food education,
To provide children with the confidence, knowledge and enthusiasm to grow and prepare good, healthy cuisine, and
To support and encourage the development and growth of food education for children and families.
Our Core Values:
Community: To engage, strengthen and support communities in their ongoing conversations around food,
Food: To celebrate the positive change that we can create through food, and
Health: To foster healthy bodies and minds through positive relationships with food.
Our Food Charter:
To help community members see food and cooking as fun, inclusive and empowering. Good food is for everyone.
To help all community members feel confident in making the best decisions they can with the resources available to them. We work to achieve this in our own programming by means of:
Promoting local foods whenever and wherever possible (i.e. Look to source local first and incorporate at least one local seasonal food in each Growing Communities cooking class as a learning point),
Emphasizing whole ingredients and minimizing use of processed foods,
Trying our best to ensure all seafood used as an ingredient is sustainably sourced,
Trying our best to ensure all meat and egg products used as ingredients are locally, ethically and sustainably sourced,
Promoting recipes featuring whole grains,
Promoting recipes using reduced and/​or natural sugars,
Advocating home cooking as a tool for a healthy and balanced diet, and
Keeping in mind recipes need to be simple, clear and consider common barriers community members may be experiencing.
Cultural Appreciation Statement
We at Growing Chefs! Ontario believe that food has the power to bring people together. Growing, cooking and eating food can teach us about each other and the rich history of those who came before us.
Our aim is to celebrate those stories, while working to build a more equitable and just food system. We work to achieve this through our programming, operations and governance by means of:
Appreciating — not appropriating — the value of all foods,
Educating ourselves and our community on the history behind ingredients, recipes and food traditions,
Recognizing the inequity, colonialism and systemic racism that is prevalent throughout food systems; continually working to create a sustainable, anti-racist food future, and
Using our platform to amplify the voices of those with lived experiences and histories, to tell their own stories through food.
We appreciate the opportunity to have an open dialogue with our community, and appreciate any comments or concerns you share with us on this path to a sustainable, equitable, and just food system.
Land Acknowledgement
We acknowledge the traditional territory upon which we gather, that of the Anishinaabek, Haudenosaunee, Attawandaron, Huron-Wendat and Lenape Indigenous peoples, on lands connected with the London Township and Sombra Treaties of 1796 and the Dish with One Spoon Covenant Wampum.
Most recently, this land in the area we call London is the territory of the Chippewa of the Thames, the Oneida of the Thames, and the Muncee Delaware Nation.
Below is an acknowledgement of the land prepared for Growing Chefs! Ontario by our friend and partner educator Ray John of Oneida Nation.

Acknowledgement of the Land

We acknowledge the earth and its continuing connection to every single living thing.

We acknowledge the early civilizations who lived in harmony with the earth and who continue to utilize the land.

We acknowledge the future and that together we can revitalize our livelihood once again.

We acknowledge the earth once again for the essence of energy to give us life and love.

Thank you to our mother earth.
- Ray John of Oneida Nation