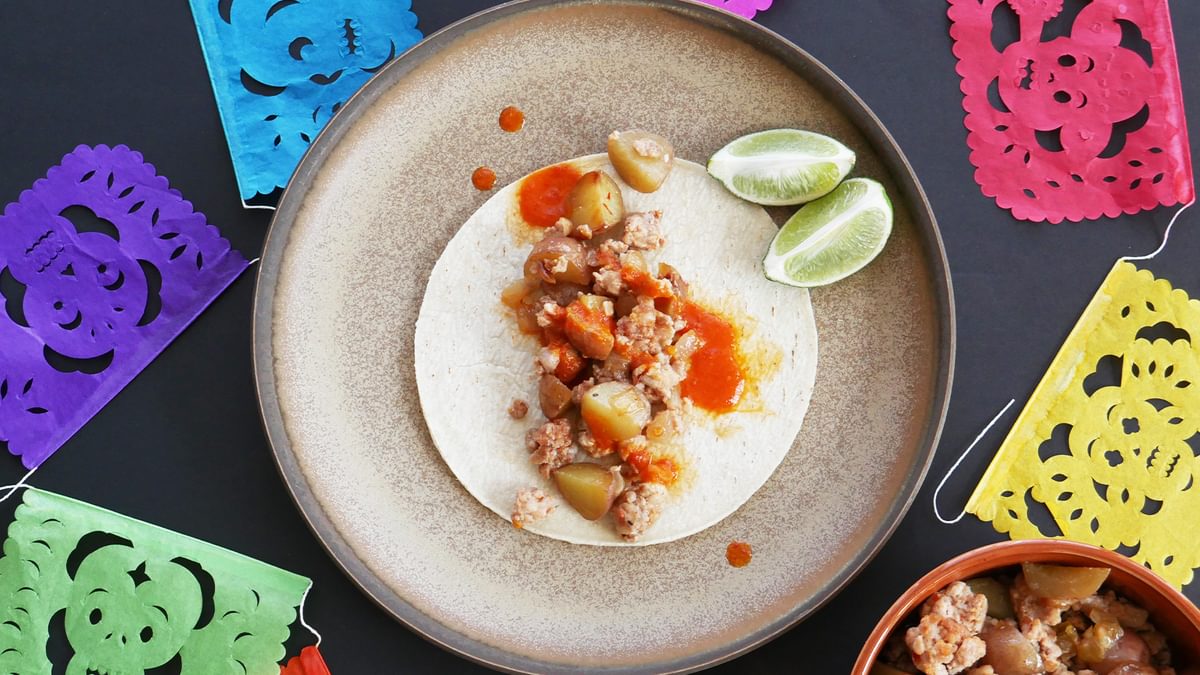 Growing Chefs! Ontario Chorizo con Papas
Chorizo con Papas
Chorizo is a spicy and smoky sausage! It pairs great with potatoes (papas in Spanish) and gives a great kick to this quick and easy taco filling!
Ingredients
1 pound
fresh chorizo sausage
2 pounds
medium, red skinned potatoes, cut into 2-cm cubes
1/3 cup
grapeseed oil
1
medium yellow onion, finely chopped
Salt to taste
Pepper to taste
Warmed corn tortillas for serving
Equipment
Large frying pan
Chef knife
Cutting board
Measuring cups
Wooden spoon
Bowls of various sizes
Dish towels
Tasting spoons
Gather your mis en place; get together all of the equipment needed for the recipe and gather your ingredients.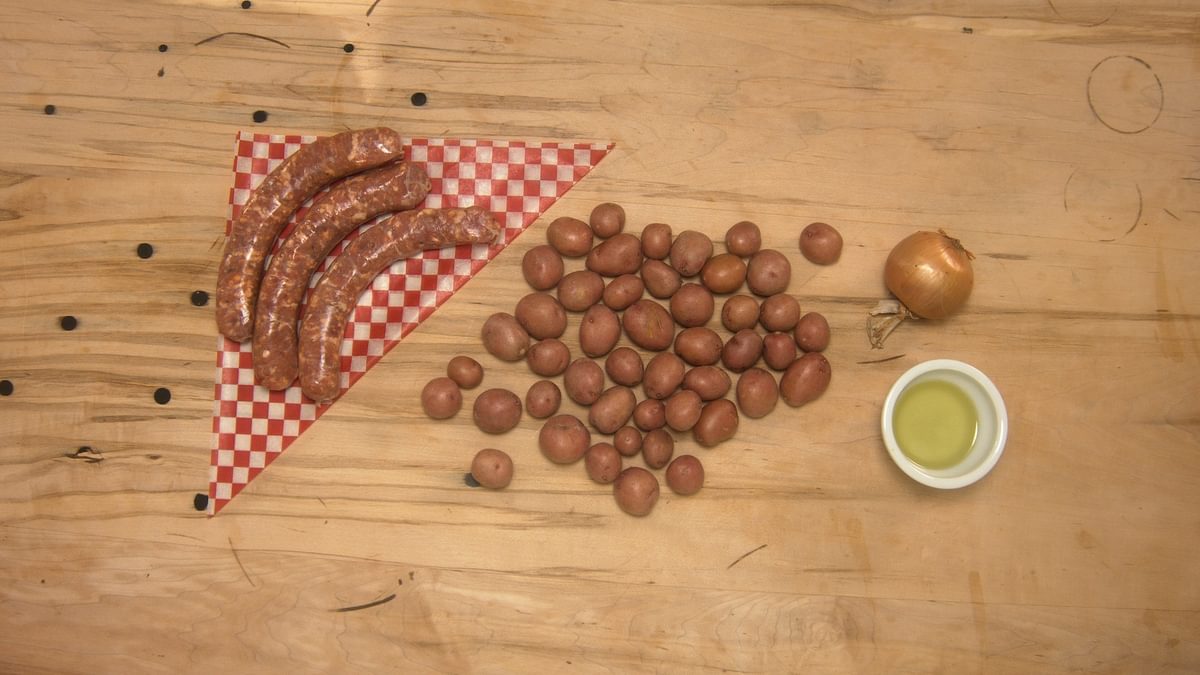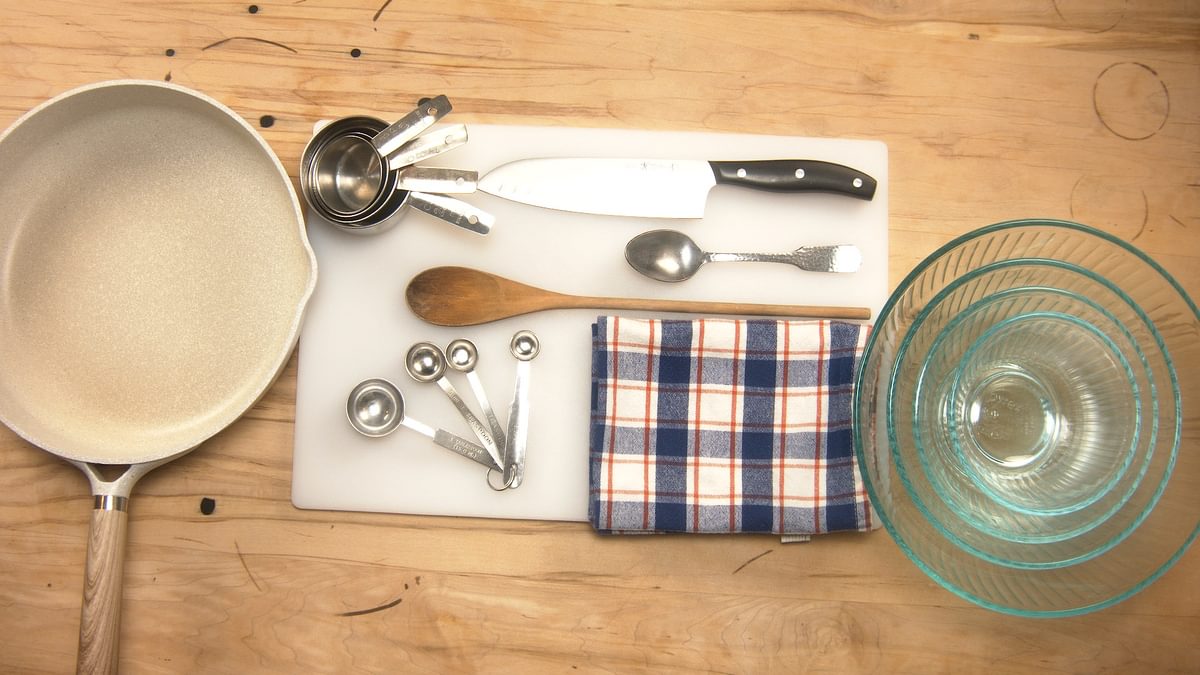 Chop the potatoes into small cubes.
Slice the onion in half from the root to the tip and peel off the outer skin. Then, place the flat side down on the cutting board and slice horizontally from the tip to the root, leaving the root intact to hold the onion together. Slice across the onion in the other direction to Food cut into small blocks or squares. Make sure they are all roughly the same size!dice the onion.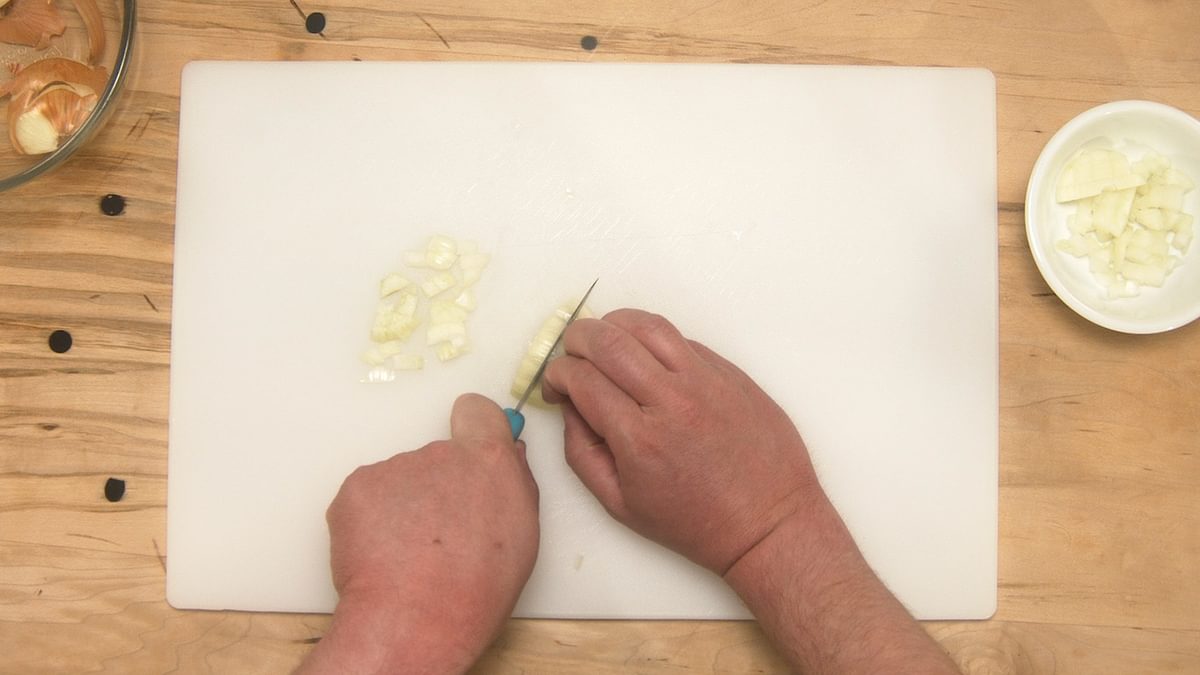 For the chorizo, slice open the casing and peel it away and discard. Break up the sausage meat in a bowl.
Heat the oil in the frying pan over medium high heat until hot. Add the potatoes and onion. Cook, stirring frequently, until the onions are soft and the potatoes are cooked most of the way through, about 10 minutes.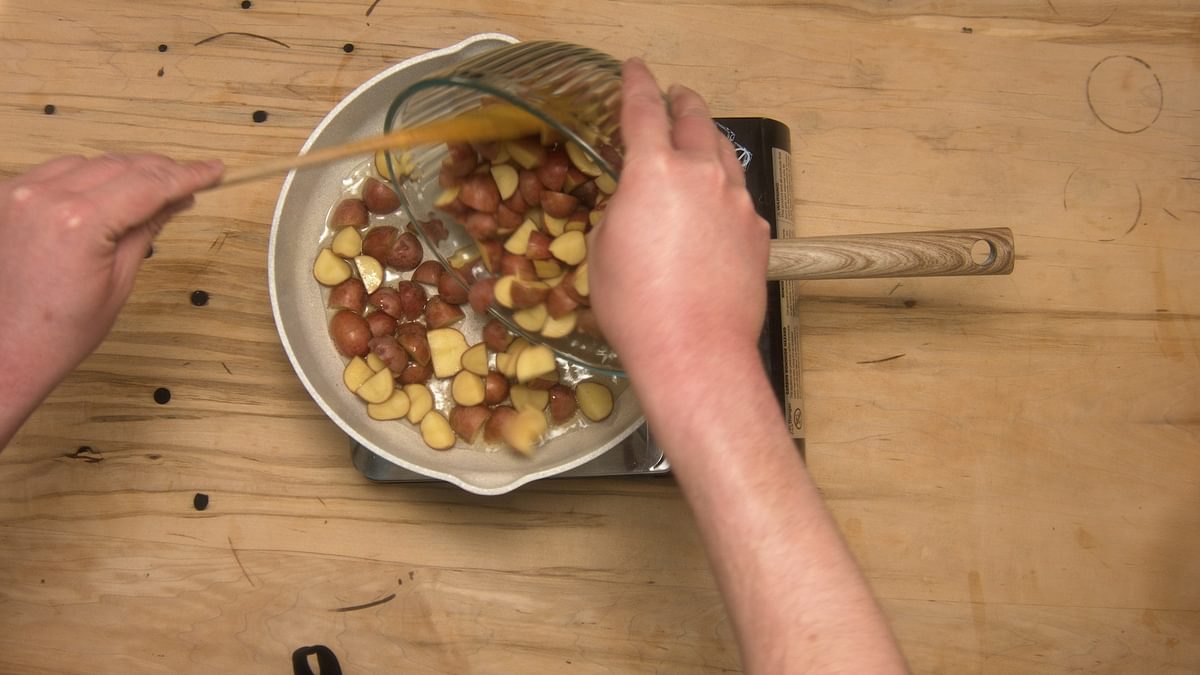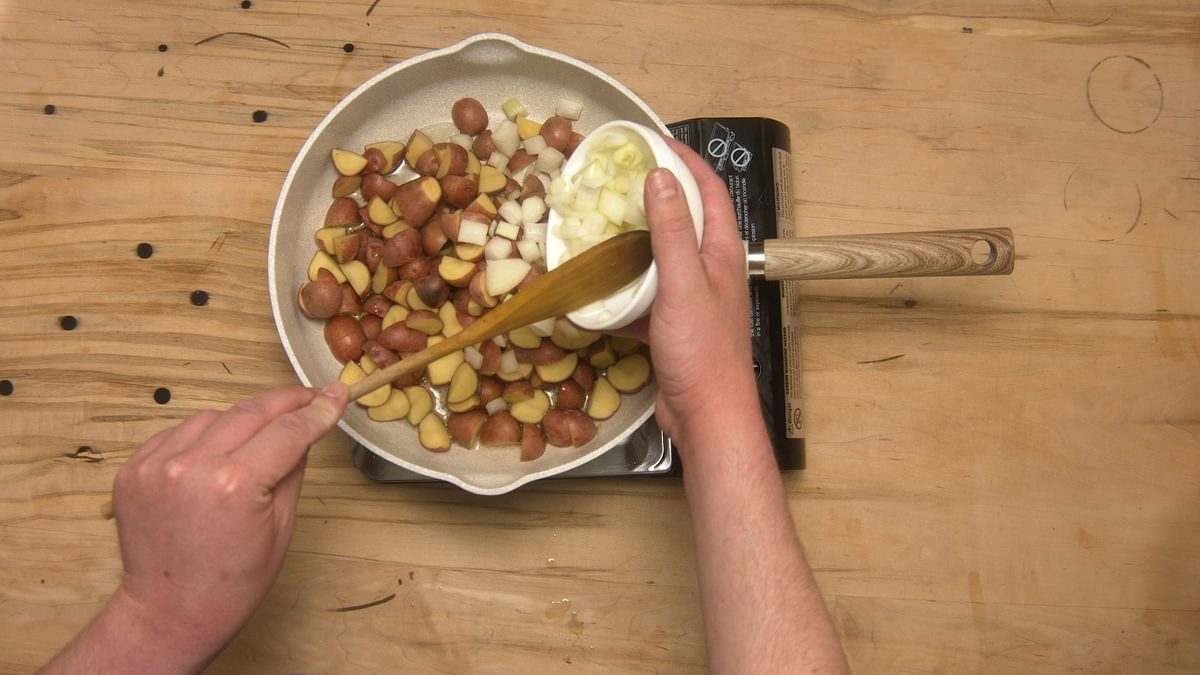 Add the chorizo and continue cooking, stirring and breaking up any large clumps of sausage. Cook until the sausage is browned and the fat has rendered, about 8 minutes.
Serve with warmed tortillas, hot sauce, and fresh lime.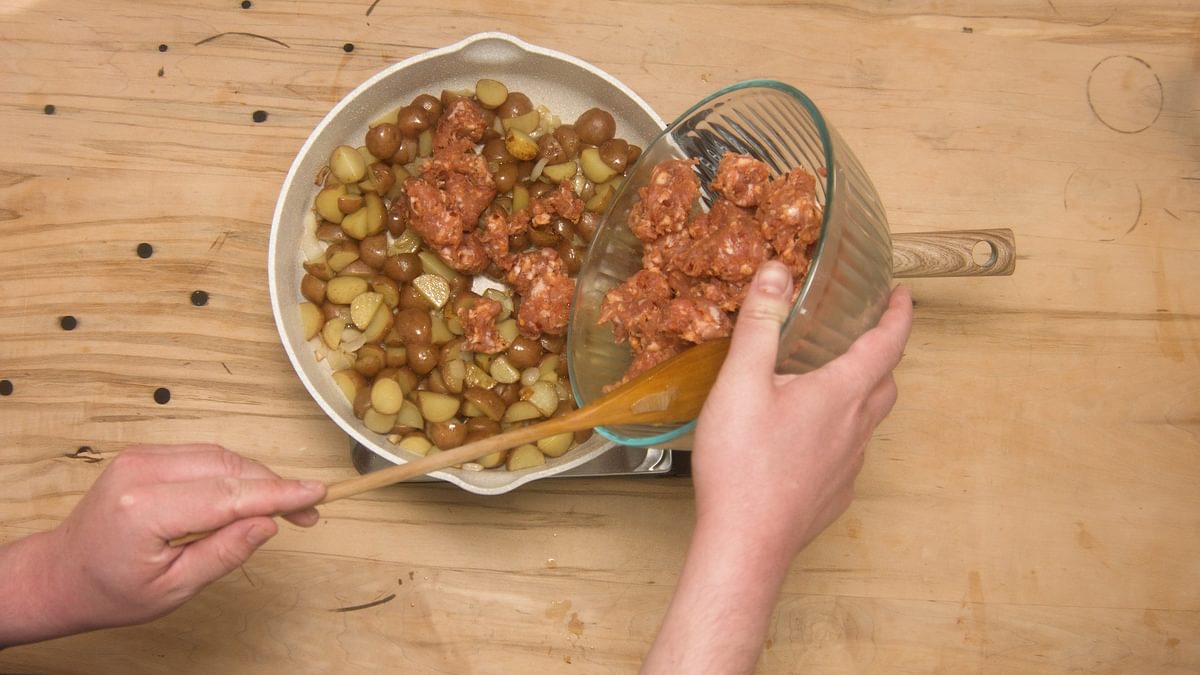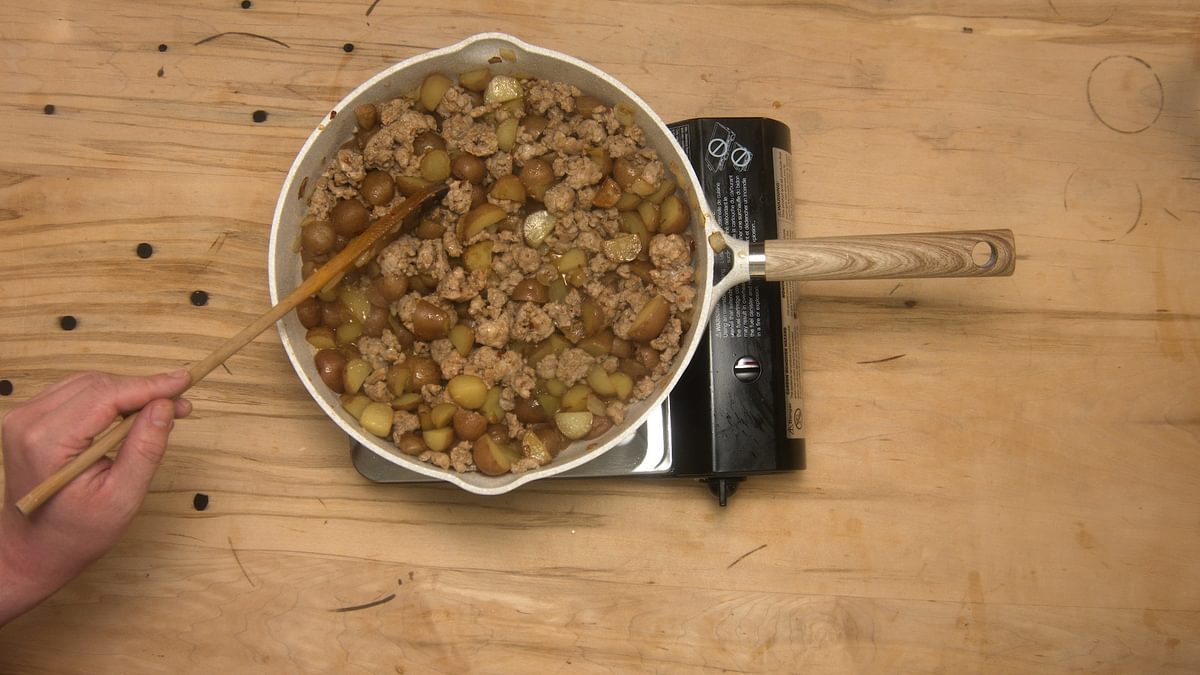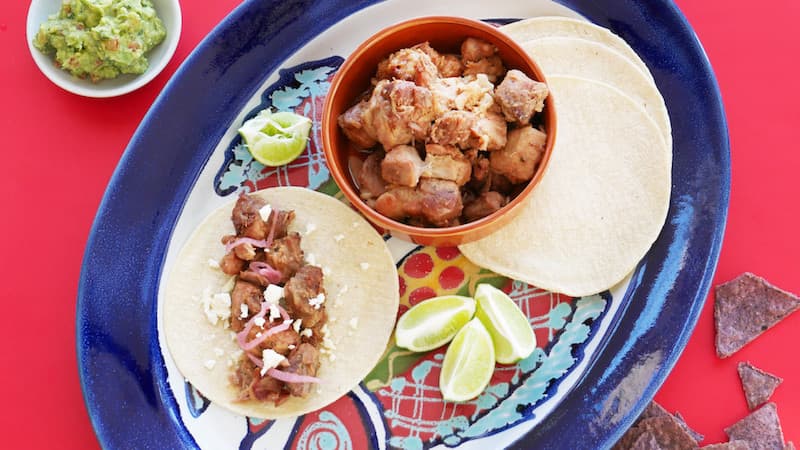 Pork Carnitas
A taco night classic! This recipe combines deep, rich flavours with zesty citrus to create a truly amazing taste experience. By cooking the pork low and slow, the flavours get better as the meat gets more tender. It's worth the wait!
Cook now!
Read more about Pork Carnitas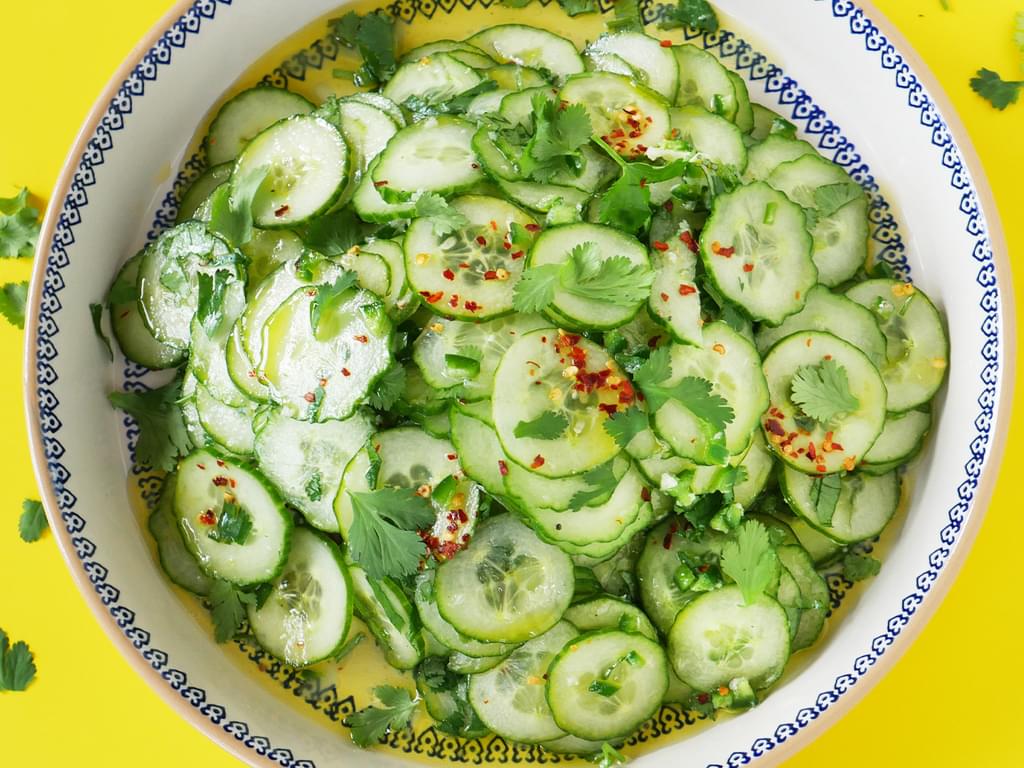 Cilantro Lime Cucumber Salad
This refreshing salad is a perfect accompaniment to your Taco Tuesday! Fresh, delicious, and simple to put together.
Cook now!
Read more about Cilantro Lime Cucumber Salad