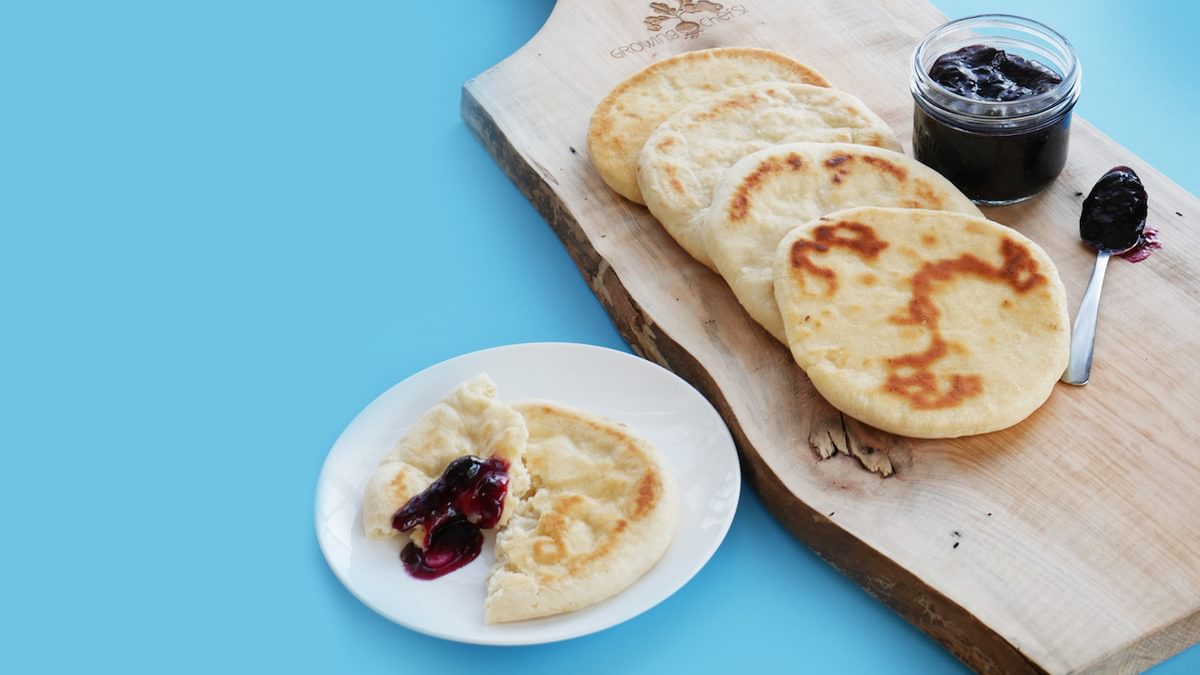 Growing Chefs! Ontario Bannock
Bannock
Bannock is a type of flatbread that is an important food with a lot of history for Indigenous peoples in Canada. It is a delicious treat that can be made in a variety of ways, from stovetop to directly over a campfire!
Ingredients
2 1/2 cups
all-purpose flour
2 teaspoons
baking powder
1/2 teaspoon
sugar
1/2 teaspoon
salt
3 tablespoons
grapeseed oil
1 cup
water
Butter for frying
Equipment
Large frying pan
Large bowl
Measuring cups
Measuring spoons
Cutting board
Bench scraper
Spatula
Rolling pin
Dish towel
Gather your mis en place; get together all of the equipment needed for the recipe and gather your ingredients.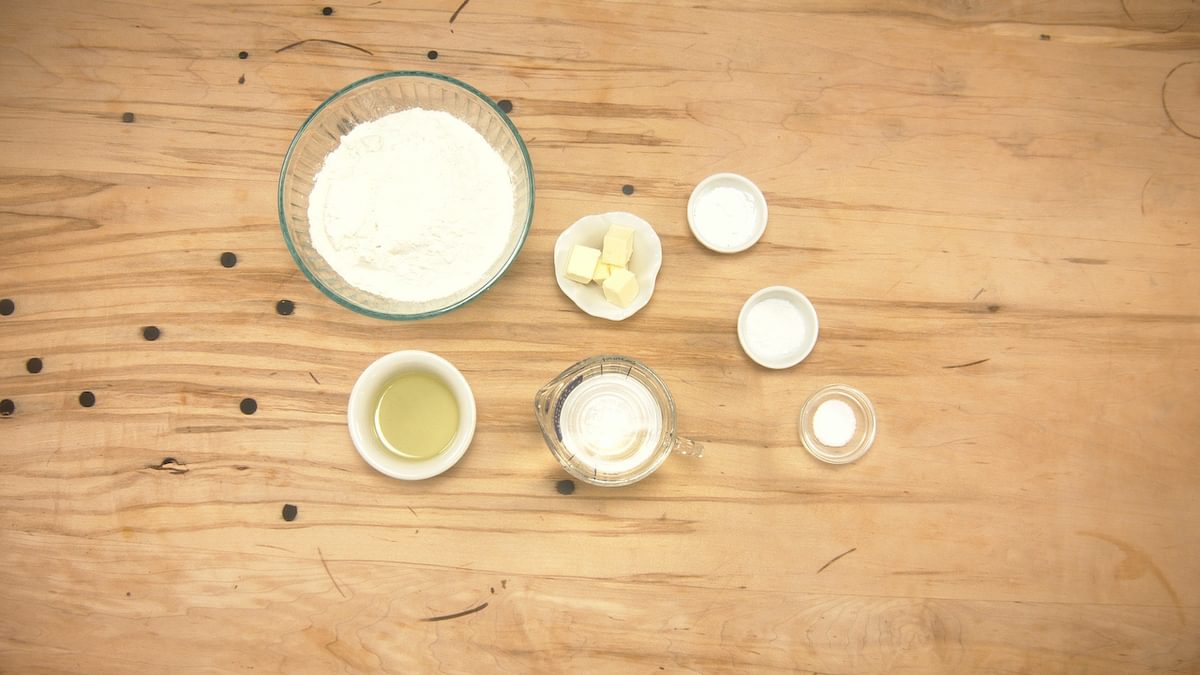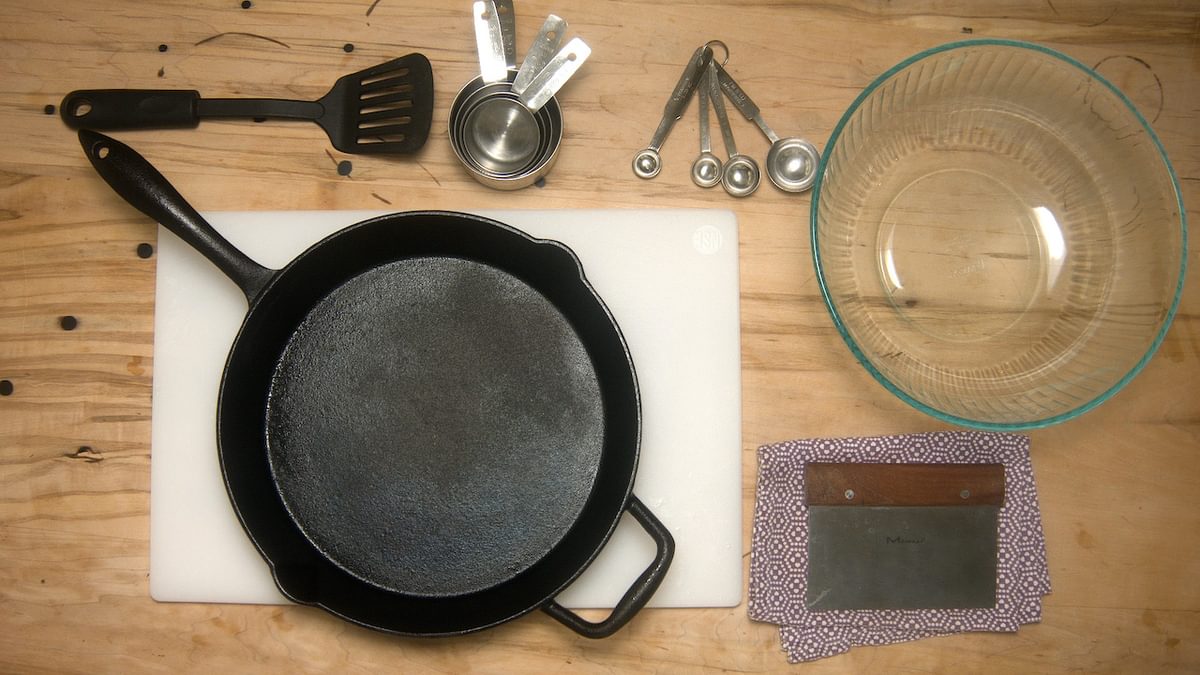 Add all the dry ingredients together in a bowl.
Add the water and the oil to the dry ingredients, and mix together until a dough is formed and it no longer sticks to your hands.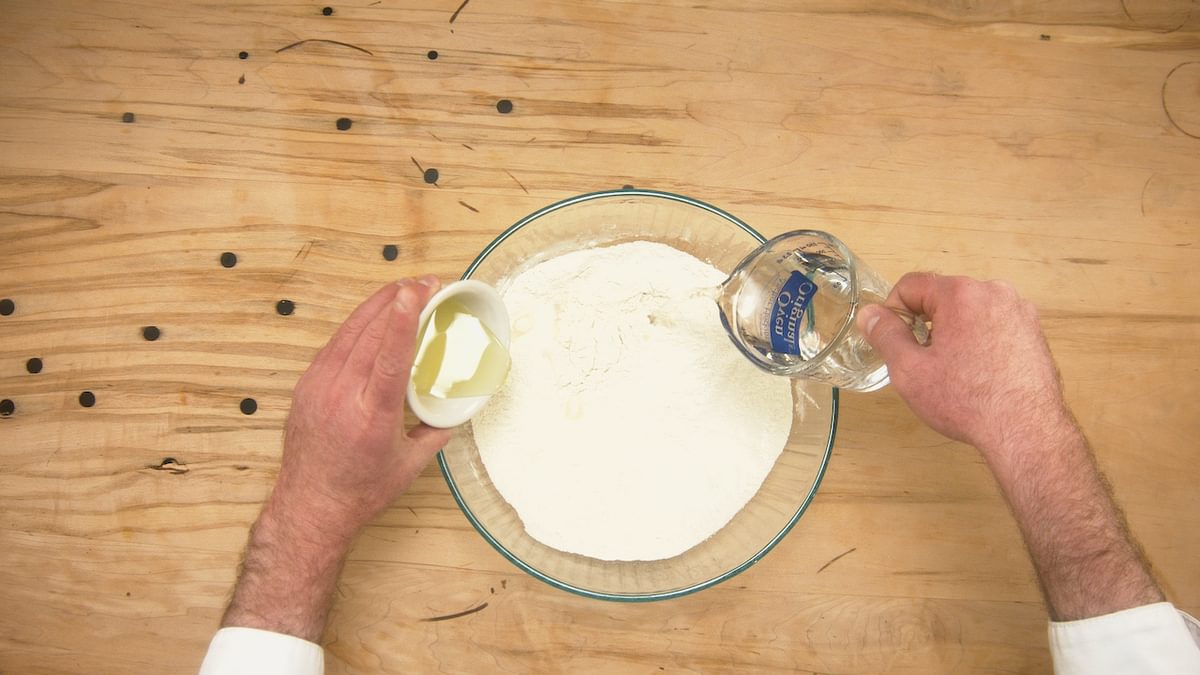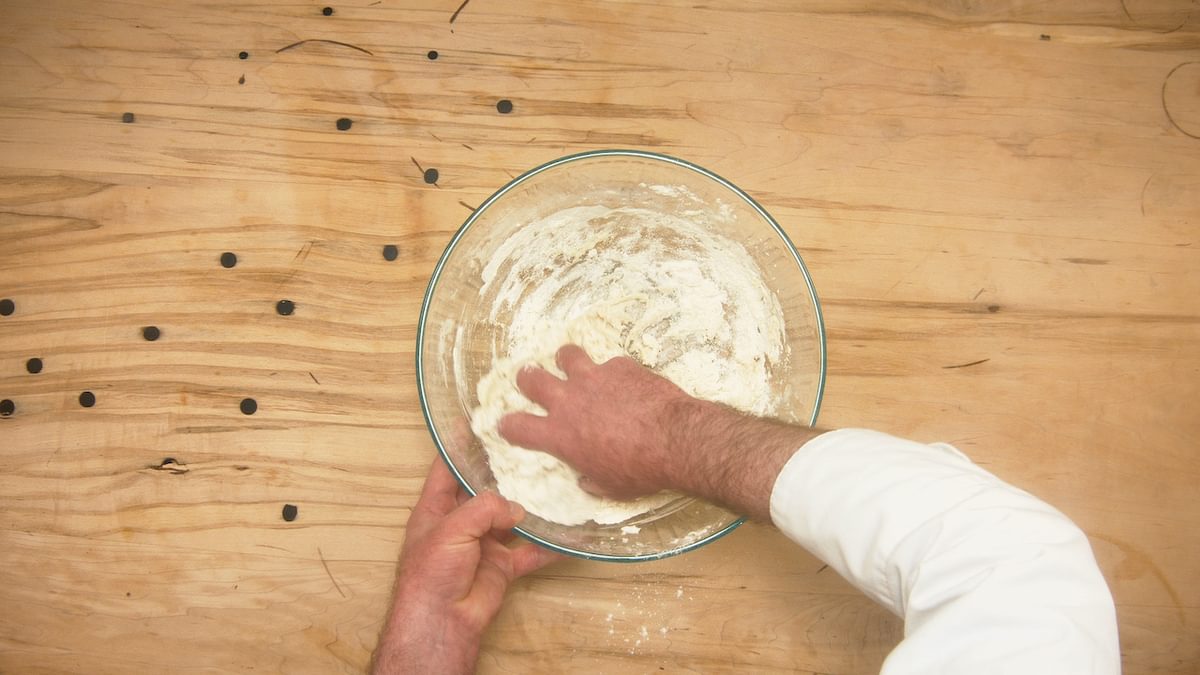 Cover with a damp cloth and allow to rest for 30 minutes.
Place the dough on the cutting board and, using the bench scraper, divide into 6 equal portions.
On a lightly floured surface, roll out the dough to roughly 2 cm thick.
Turn the frying pan on to medium high heat and, cooking in batches, fry the bannock until golden brown and cooked through, about 4 minutes on each side.
Serve with both sweet and savoury spreads, dips and other dishes.