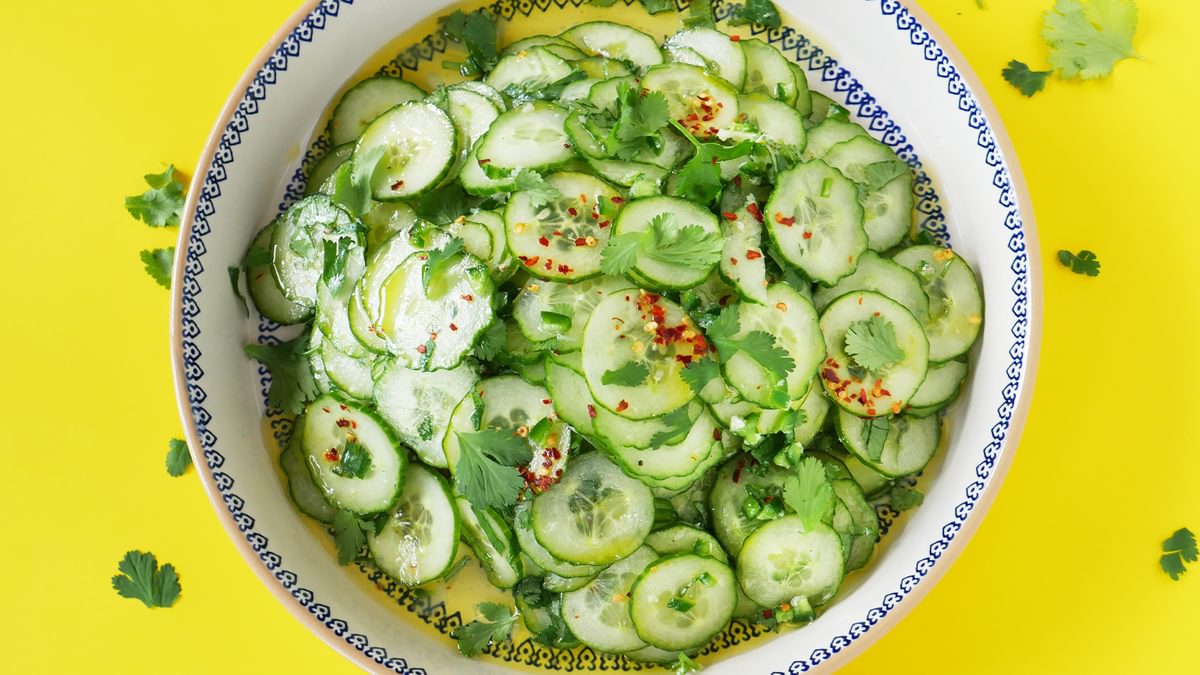 Growing Chefs! Ontario Cilantro Lime Cucumber Salad
Cilantro Lime Cucumber Salad
This refreshing salad is a perfect accompaniment to your Taco Tuesday! Fresh, delicious, and simple to put together.
Ingredients
4
cucumbers, thinly sliced
1
jalapeño, seeded and minced
4
cloves garlic, minced
1/2 cup
cilantro, finely chopped
1/2 teaspoon
red pepper flakes
1/3 cup
lime juice (3-4 limes)
2/3 cup
olive oil
Black pepper to taste
Salt to taste
Equipment
Cutting board
Chef's knife
Rasp
Measuring cup
Measuring spoons
Tongs
Bowls of various sizes
Tasting spoons
Dish towel
Gather your mis en place; get together all of the equipment needed for the recipe and gather your ingredients.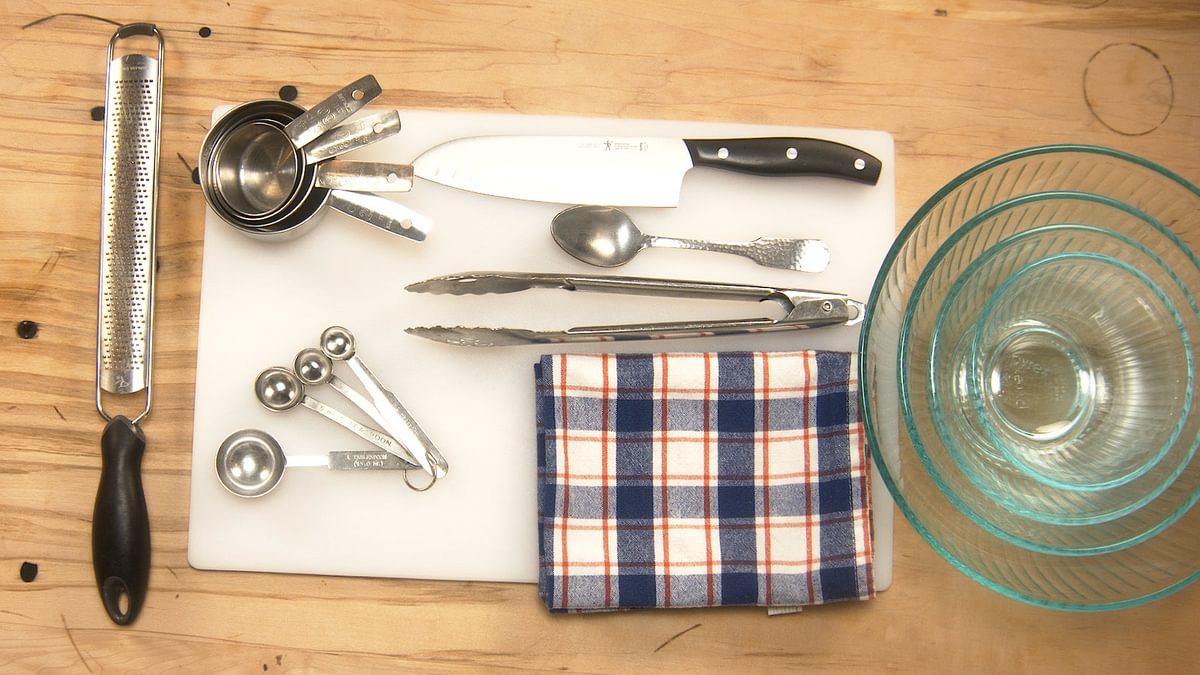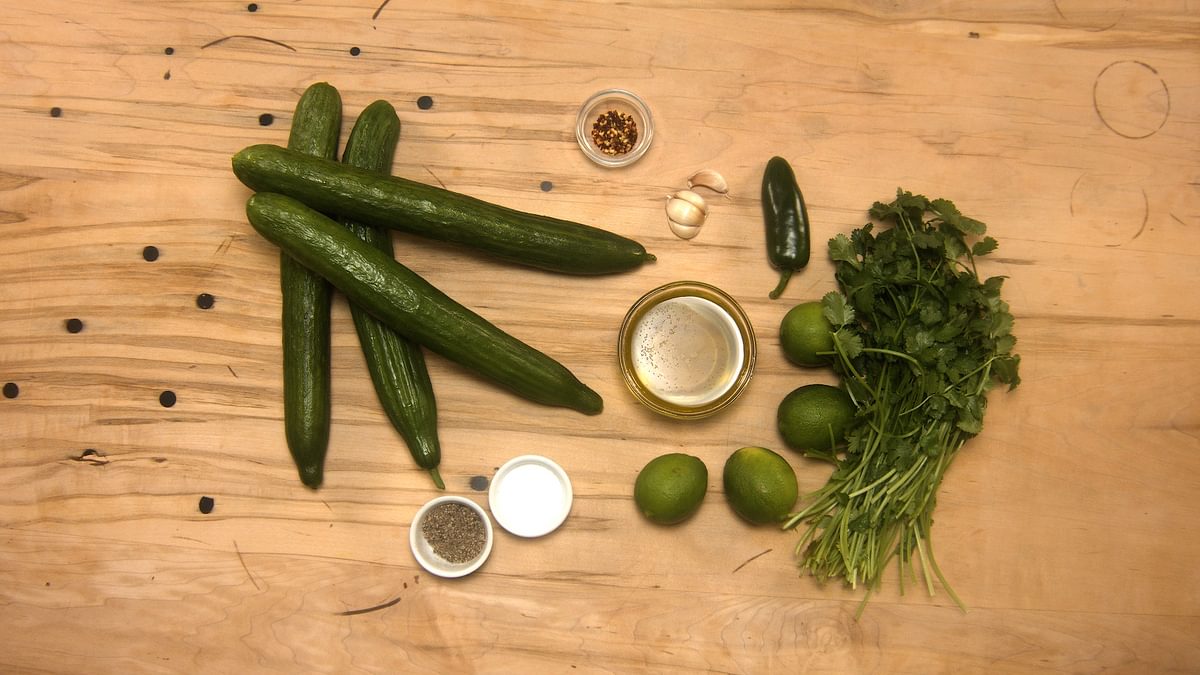 Slice cucumber very thinly with a Chef's knife.
Cut jalapeño in half, remove stem, and scrape out seeds with a spoon. Cut into strips and Food cut into small blocks or squares. Make sure they are all roughly the same size!dice finely.
Wash your hands before touching your face after handling hot peppers!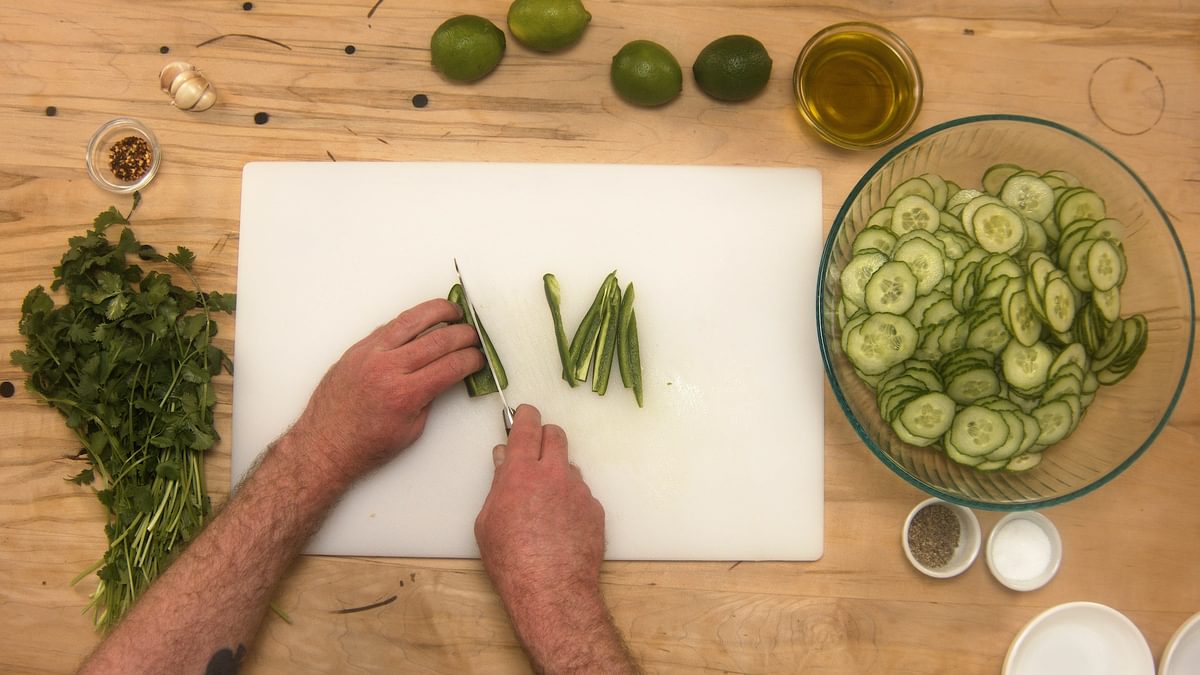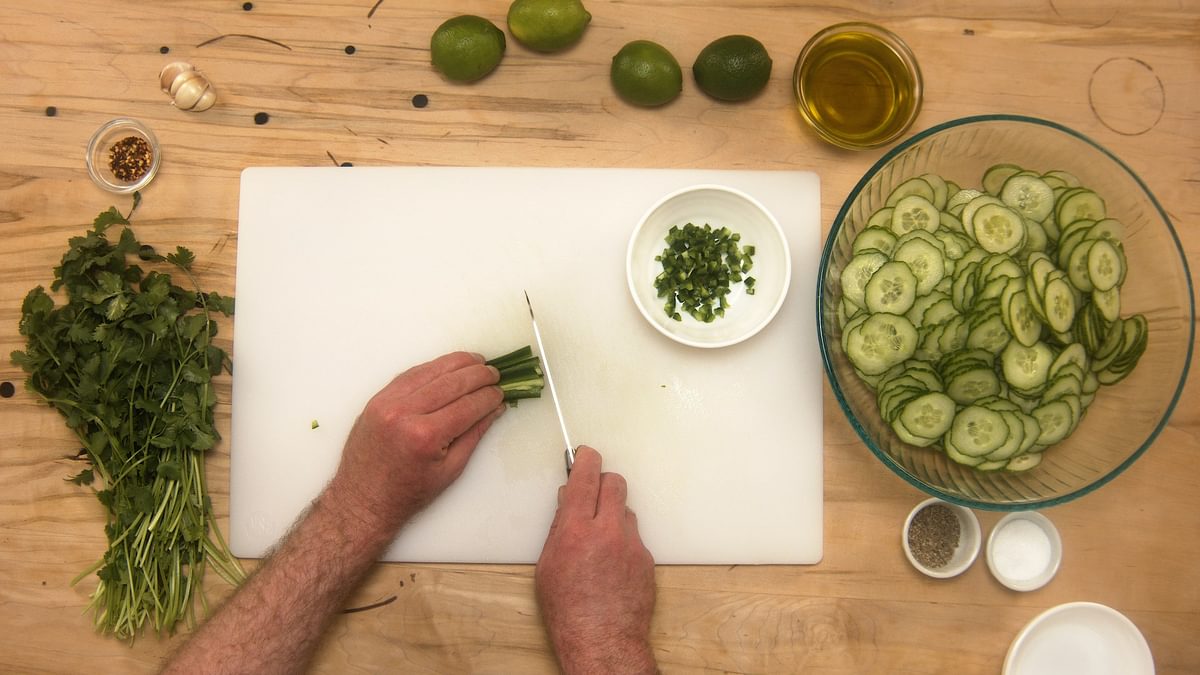 Remove peel from garlic, and grate finely with a rasp. Alternately, mince very finely with a Chef's knife.
Cut limes in half, and juice enough limes to get ⅓ cup lime juice.
Remove cilantro leaves from stem and discard stem. Bunch together cilantro leaves and chop finely.
Measure olive oil and red pepper flakes.
Add diced jalapeño and garlic to a medium-sized bowl.

Add lime juice to the bowl, Adding flavour to a food to enhance its taste. It can be as simple as salt and pepper or herbs, spices vinegars and condimentsseason with pepper and salt and whisk together well.

Continue whisking, and add oil in a thin stream, whisking continually, to Making two or more substances that typically separate when mixed together cling to each other and stay together.emulsify the oil into the dressing.
Combine cucumbers with red chili flakes and cilantro in a large bowl. Add dressing and toss with tongs to combine. Taste and adjust seasoning if needed.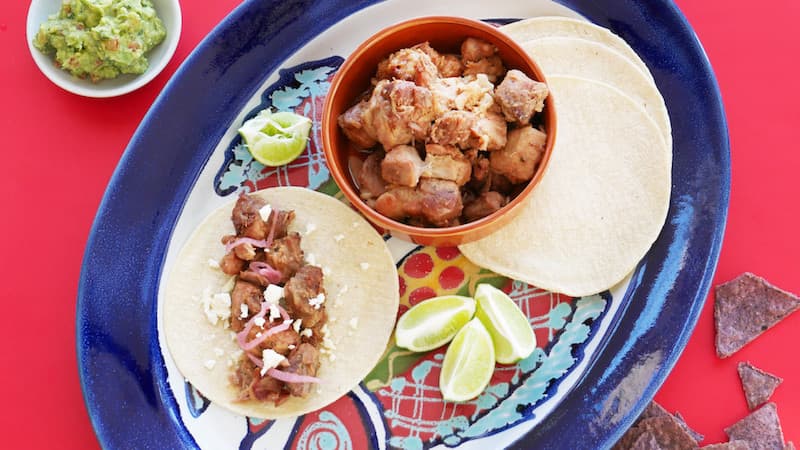 Pork Carnitas
A taco night classic! This recipe combines deep, rich flavours with zesty citrus to create a truly amazing taste experience. By cooking the pork low and slow, the flavours get better as the meat gets more tender. It's worth the wait!
Cook now!
Read more about Pork Carnitas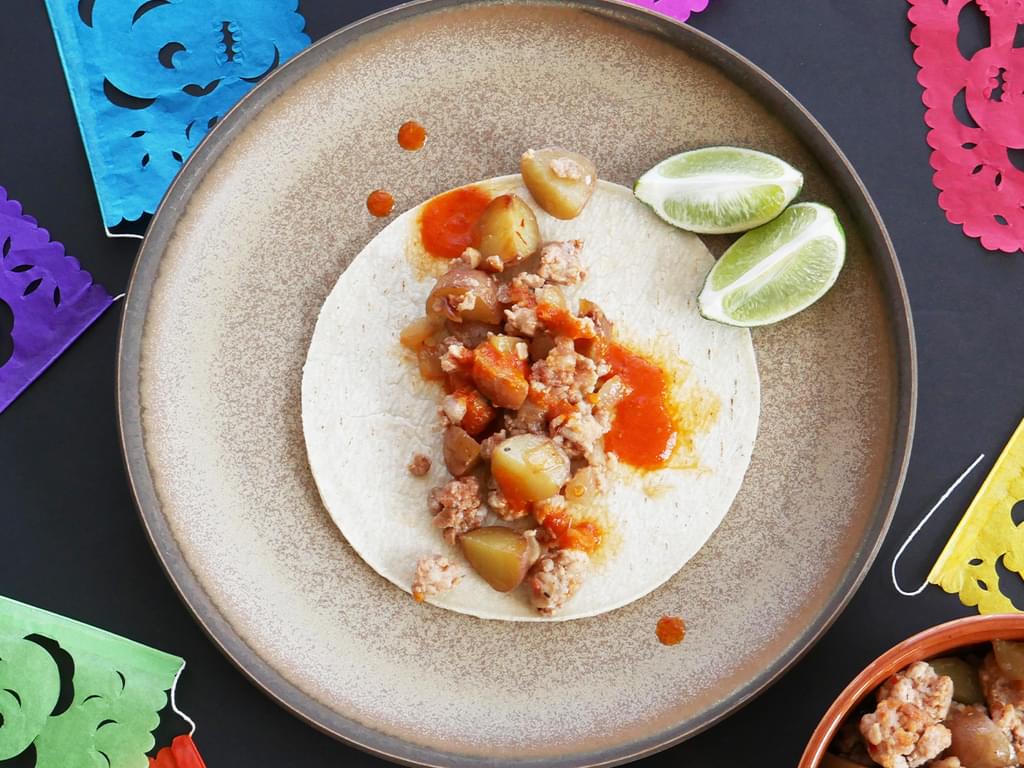 Chorizo con Papas
Chorizo is a spicy and smoky sausage! It pairs great with potatoes (papas in Spanish) and gives a great kick to this quick and easy taco filling!
Cook now!
Read more about Chorizo con Papas