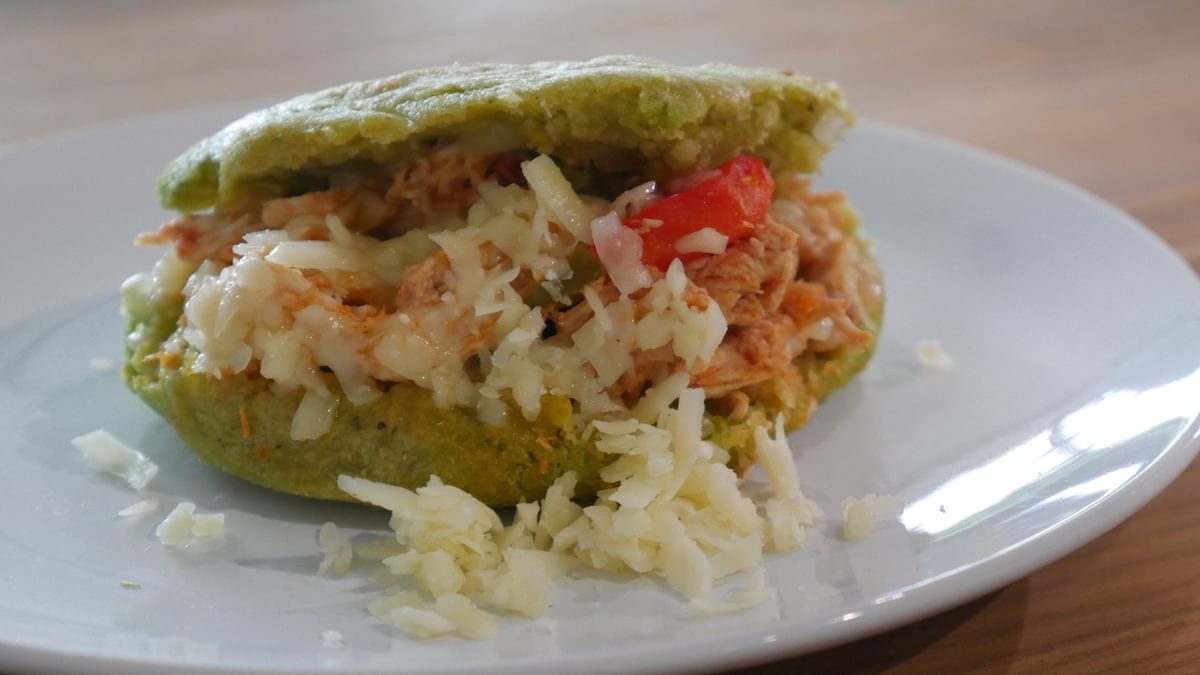 Growing Chefs! Ontario Chicken Sofrito Salad
Chicken Sofrito Salad
From our November Kids Class with Guest Chefs Arepa Ink! This Chicken Sofrito recipe is the perfect, hearty filling for an arepa and is a versatile filling for tacos, burritos and more!
Ingredients
3
boneless skinless chicken breast
1 cup
canned diced tomatoes
2
bell peppers
1
bunch green onions
1
onion
6
cloves garlic
Olive oil
1/4 teaspoon
black pepper
1 teaspoon
cumin
1/2 teaspoon
garlic powder
1/2 teaspoon
onion powder
1/2 teaspoon
paprika
Salt to taste
1 1/2 cups
sharp white cheddar cheese, grated
Equipment
Medium pot
Measuring cups
Measuring spoons
Knife
Cutting board
Bowls, various sizes
Grater
Wooden spoon
Scissors
Safe chopper
Can opener
Gather all of your ingredients and equipment before you get started!
Fill a medium pot with water, and bring to a boil.
Add the chicken, garlic, onion, and 1 ½ teaspoons of salt.
Boil for about 20 minutes until the chicken is cooked through to a temperature of 165F. Remove from heat and allow the chicken to cool.

Finely Food cut into small blocks or squares. Make sure they are all roughly the same size!dice1 onion, the peppers, 2 cloves of garlic, and the green onion.
Grate the cheese.
Once the chicken has cooled, shred using your hands into thin pieces.

In a pan over medium heat, heat up 1 – 2 teaspoons of olive oil.
Add the peppers, onions, and garlic and stir around until they have browned slightly and softened.
Stir in the chicken.

Next, add the tomatoes and bring to a simmer. Cover and cook over medium-high so they become good friends.

To serve: Stuff each arepa with chicken sofrito salad and top with grated cheese – enjoy!