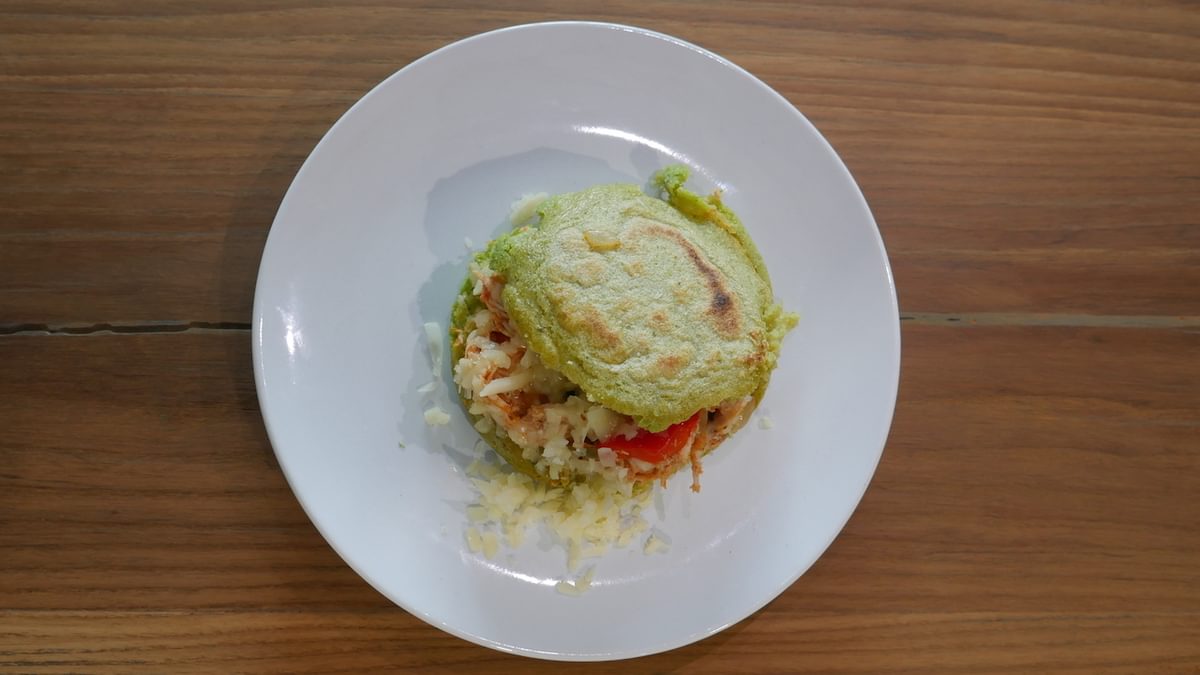 Growing Chefs! Ontario Spinach Ink-jected Arepas
Spinach Ink-jected Arepas
From our November Kids Class with Guest Chefs Arepa Ink! These fun bright green arepas are the perfect vessel for a delicious sandwich! Try them with chicken sofrito salad or plantains and black beans with guacamole.
Ingredients
2 cups
PAN flour (pre-cooked white corn meal)
1
handful baby spinach leaves
2 1/2 cups
water
1 teaspoon
chia seeds
1 tablespoon
sesame seed
1 teaspoon
hemp seeds
1 teaspoon
olive oil
Equipment
Blender or immersion blender
Cast iron pan
Flipper spatula
Baking sheet
Parchment paper
Gather all of your ingredients and equipment before you get started!
Preheat the oven to 400F.

Measure out the PAN flour, chia, sesame, and hemp seeds and mix together well.

In a blender, blend the water and spinach until pureed.

Add the spinach water and olive oil to the PAN flour mixture and Time for a dough a massage. Kneading is as simple as pushing the dough away from you with the heel of your palm, folding it over itself with your fingers, and pulling it back. This process helps develop gluten & gives a nice chewy texture.knead together until the dough is uniform.
Divide the dough into 8 balls and gently flatten.
Preheat a cast iron skillet over medium heat. When hot, cook the arepas in batches until a crust is formed on the outside.

Place on a baking sheet and bake for 7 minutes.
Allow to cool slightly, then cut in half and fill with whatever toppings you prefer!