Growing Chefs! Ontario: Children's Culinary Program
Children's Culinary Program
This Winter we are launching an 8‑week Children's Culinary Program for 8 to 11 year olds. A great way to help build your child's confidence and enthusiasm for cooking and exploring new foods!
Posted on: Nov 30, 2021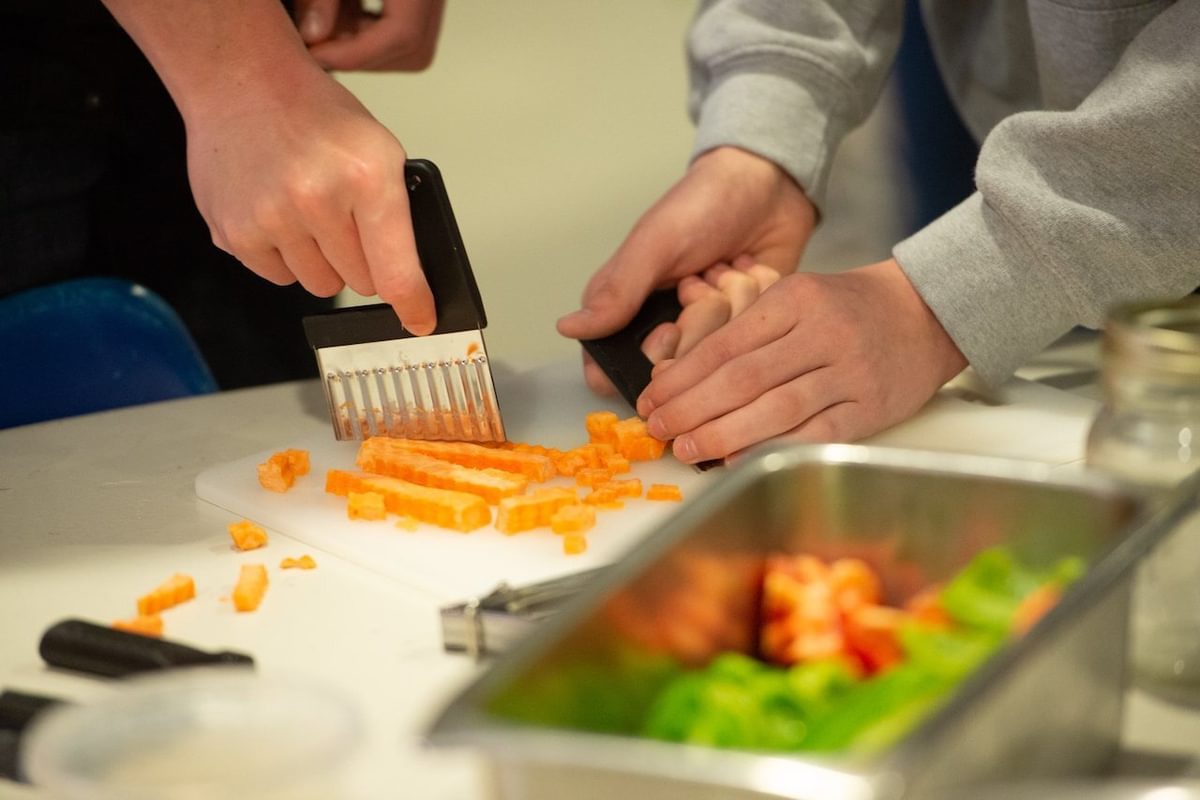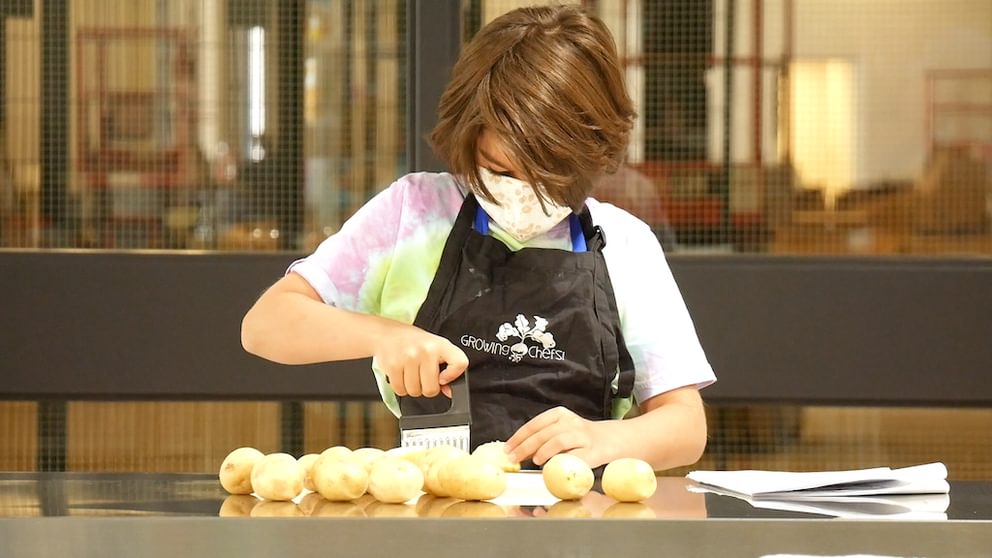 Registration is now full. Please email Christy at [email protected]​growingchefsontario.​ca to be added to the waitlist.
What to Expect: This winter, we are launching an 8‑week Children's Culinary Program for youth aged 8 – 11. This exciting new program will cover kitchen and food safety, developing basic cooking techniques, working with different kitchen tools, reading recipes, learning cooking terminology, and learning how to taste and season foods like a chef. Our Chefs will take participants step-by-step through the recipes, helping your young chefs develop confidence, enthusiasm, and skills in time-management, and multi-tasking.

Date & Time: The Children's Culinary Program runs from 6:15 to 7:45pm every Tuesday night from February 1, 2022 through to March 29, 2022 (excluding March 15th during March Break).

Location: will be hosted at our new teaching facility, The Grove at The Western Fair District, located at 900 King St. This facility is more spacious than our Growing Chefs! Headquarters, with a teaching classroom equipped with audio/​visual supports.

Age: participants must be between the ages of 8 to 11 on the first day of class, February 1st.
Pricing: $240 ($30 per week X 8 weeks)

Cost includes all programming fees, a safety glove for knife skills development and dinner each week. Growing Chefs! Ontario is committed to providing low-cost food education experiences for youth. If cost is a barrier to registration, please contact [email protected]​growingchefsontario.​ca to explore subsidy options.

Food Allergies: If food allergies are a concern, rest assured that our team is highly experienced in managing dietary restrictions. Do not let a dietary concern prevent your child from participating in our programming. Get in contact with our staff team and we'll do our best to make appropriate accommodations.
Masking and Vaccination: Growing Chefs! continues to work closely with Public Health as we begin to transition away from COVID-19 related health and safety protocols for our programming and events. We strongly recommend vaccinations and masking as tools to minimize the spread of COVID-19. We will continue to require masks be worn during food preparation until further notice.
Cancellations: Once full payment is received and registration is confirmed, any cancellation must be directly communicated to Growing Chefs! Staff as early as possible. Cancellations made once the program has started will be eligible for refunds on a case by case basis.