Growing Chefs! Ontario: Children's Culinary Program
Children's Culinary Program
This Winter we are launching an 8‑week Children's Culinary Program for 8 to 11 year olds. A great way to help build your child's confidence and enthusiasm for cooking and exploring new foods!
Posted on: Nov 30, 2021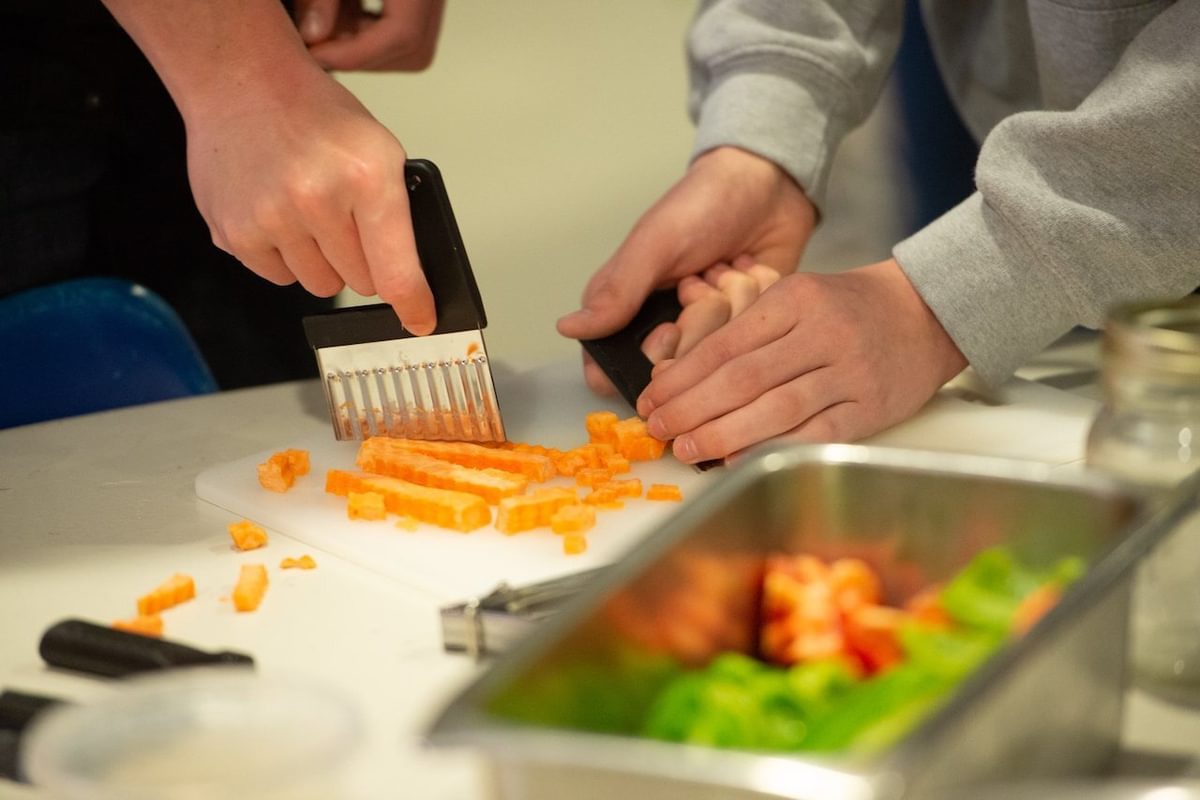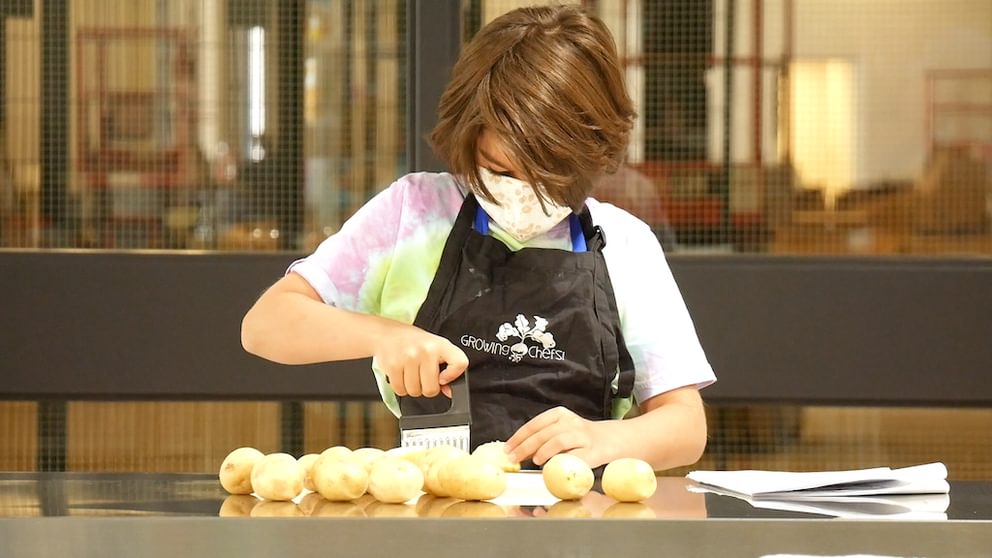 Registration is now full. Please email Christy at [email protected]​growingchefsontario.​ca to be added to the waitlist.
What to Expect: This winter, we are launching an 8‑week Children's Culinary Program for youth aged 8 – 11. This exciting new program will cover kitchen and food safety, developing basic cooking techniques, working with different kitchen tools, reading recipes, learning cooking terminology, and learning how to taste and season foods like a chef. Our Chefs will take participants step-by-step through the recipes, helping your young chefs develop confidence, enthusiasm, and skills in time-management, and multi-tasking.

Date & Time: The Children's Culinary Program runs from 6:15 to 7:45pm every Tuesday night from January 18th, 2022 through to March 8th, 2022.

Location: will be hosted at our new teaching facility, The Grove at The Western Fair District, located at 900 King St. This facility is more spacious than our Growing Chefs! Headquarters, with a teaching classroom equipped with audio/​visual supports.
Capacity: Adhering to current COVID-19 distancing restrictions, and to ensure every participant has the opportunity to interact with our Chef team, the capacity of these classes has been limited at present. We hope to more widely open up these classes in the New Year.
Age: participants must be between the ages of 8 to 11 on the first day of class, January 18th.
Pricing: $240 ($30 per week X 8 weeks)

Cost includes all programming fees, a safety glove for knife skills development and dinner each week. Growing Chefs! Ontario is committed to providing low-cost food education experiences for youth. If cost is a barrier to registration, please contact [email protected]​growingchefsontario.​ca to explore subsidy options.
COVID-19 Safety: Growing Chefs! Ontario is in regular contact with the Middlesex London Health Unit to ensure we are following strict guidelines. Throughout the pandemic we have always gone above what was required by public health measures. We are following guidelines for cooking and food skills programs set-out by Public Health. Participants are required to fill out a screening, wear a reusable or single-use medical mask unless eating, or maintaining a distance of at least 2 metres when outdoors. Surfaces will be cleaned and sanitized regularly, and in between each activity, and when participants leave an area.
Food Allergies: If food allergies are a concern, rest assured that our team is highly experienced in managing dietary restrictions. Do not let a dietary concern prevent your child from participating in our programming. Get in contact with our staff team and we'll do our best to make appropriate accommodations.
Cancellations: Once full payment is received and registration is confirmed, any cancellation must be directly communicated to Growing Chefs! Staff as early as possible. Cancellations made once the program has started will be eligible for refunds on a case by case basis.
Vaccination: All participants 12 and up will require proof of COVID-19 vaccination (dated at least 14 days prior to the first class) or proof of acceptable exemption to attend in-person programming. These are the government-mandated parameters we've been given in order to have this long-awaited opportunity. If a participant turns 12 after the first class, they are asked to bring a copy of their vaccination receipt or proof of exemption and a piece of photo ID for view only (we will not keep a copy on record, please do not email us proof).