Cooking Classes for Adults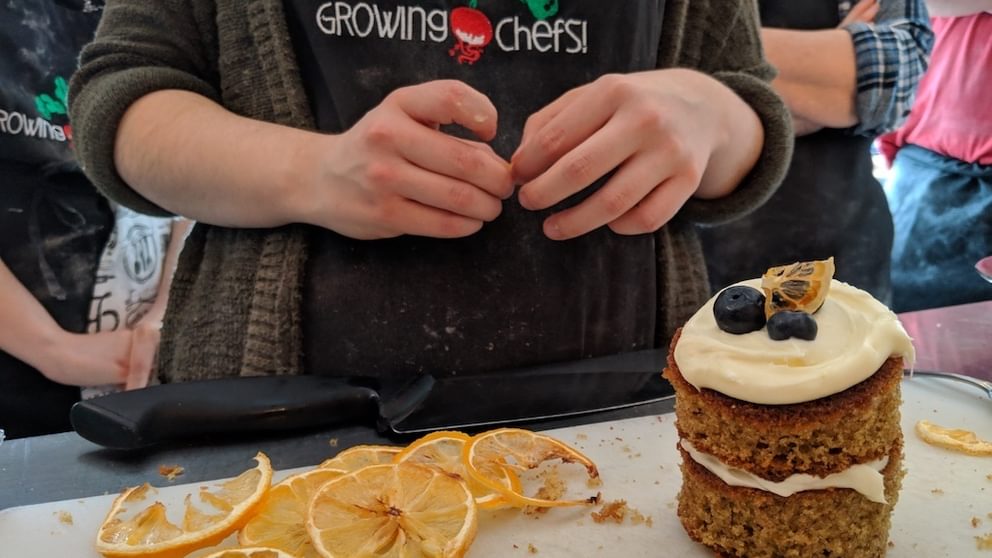 Monthly Adult Cooking Classes
Each month we will explore different cuisines from around the world! And… find out how attending one of our Adult classes will positively impact our community: one ticket, twice the impact! Come see for yourself what all the kids have been talking about! Join us for a fun, high-energy, educational, hands-on cooking class ~ led by our incredible Chef team!
Private Adult Cooking Classes
At Growing Chefs! Ontario Headquarters, we offer clients to book fun, private, fully-interactive Cooking Classes! Classes hold a minimum of 15 participants and a maximum of 24, in order for all to achieve the full experience.
If your group exceeds 24 people, we would love to work with you to come up with an alternate class format that will work for you; please contact us directly for discussion.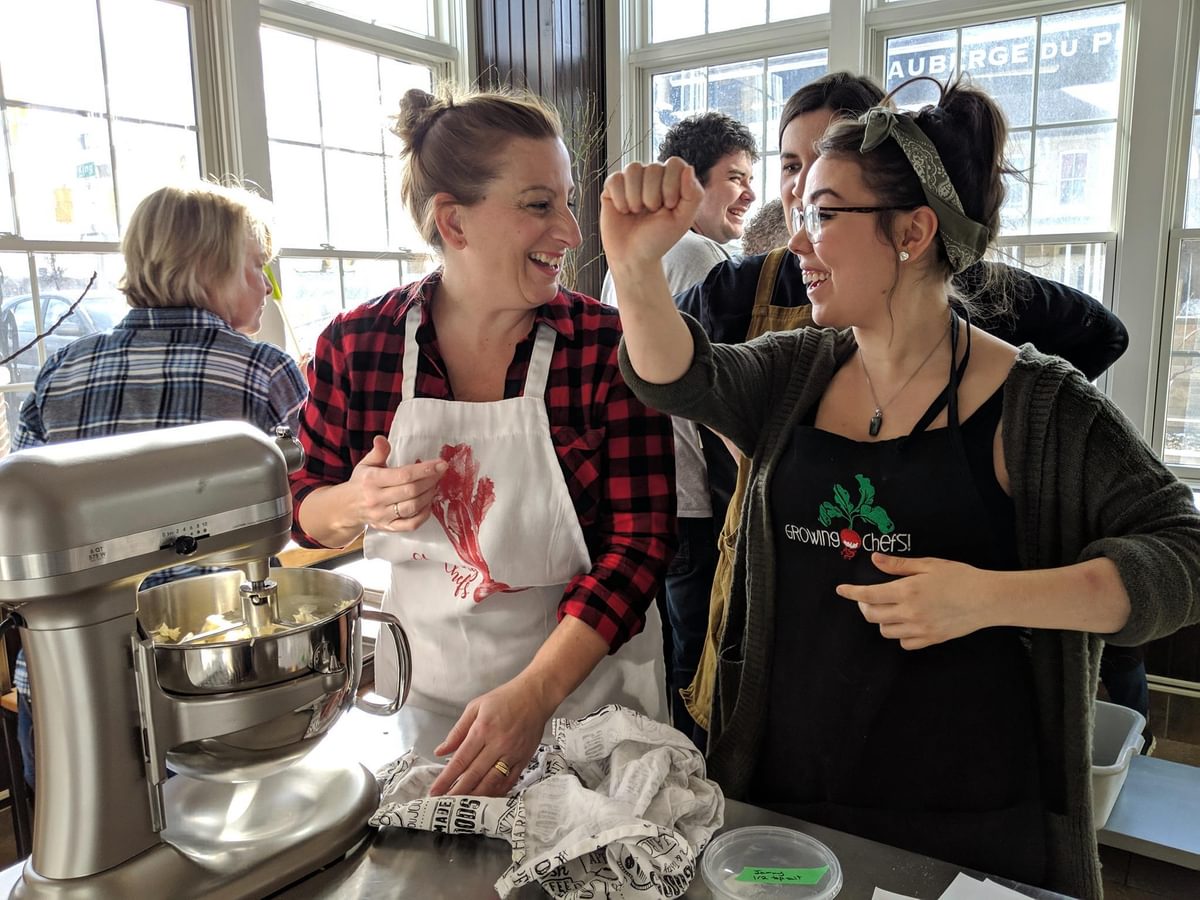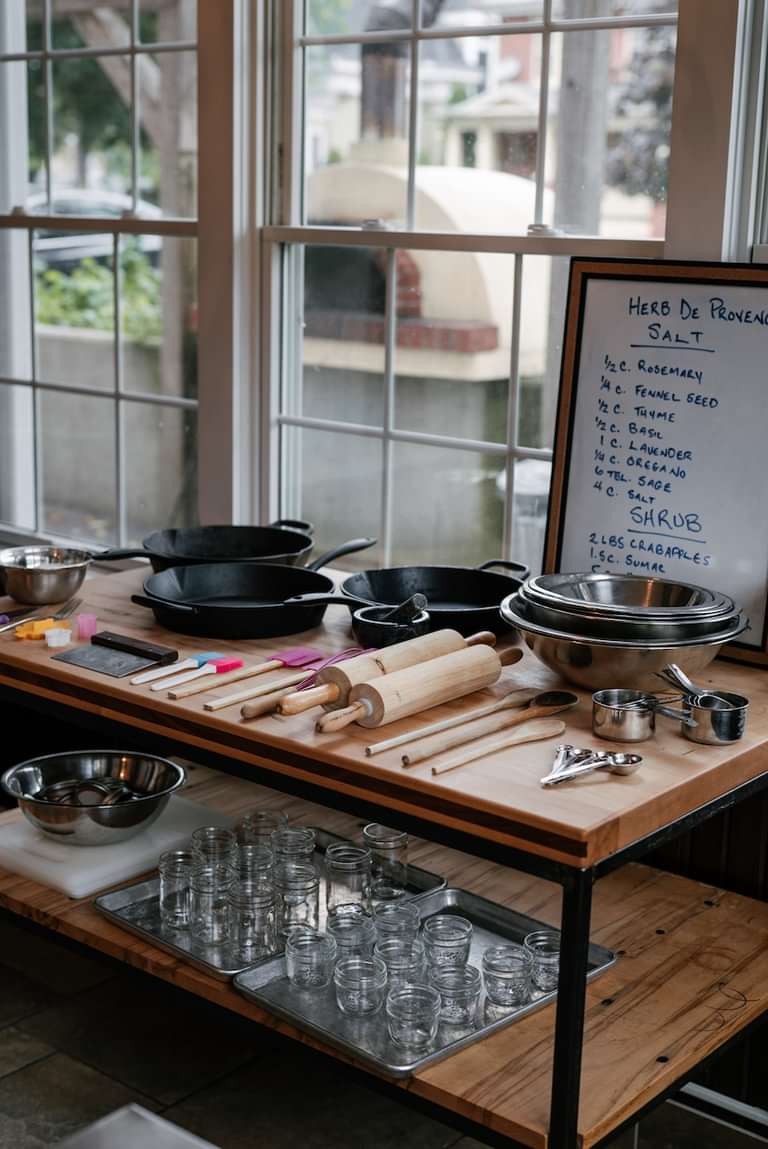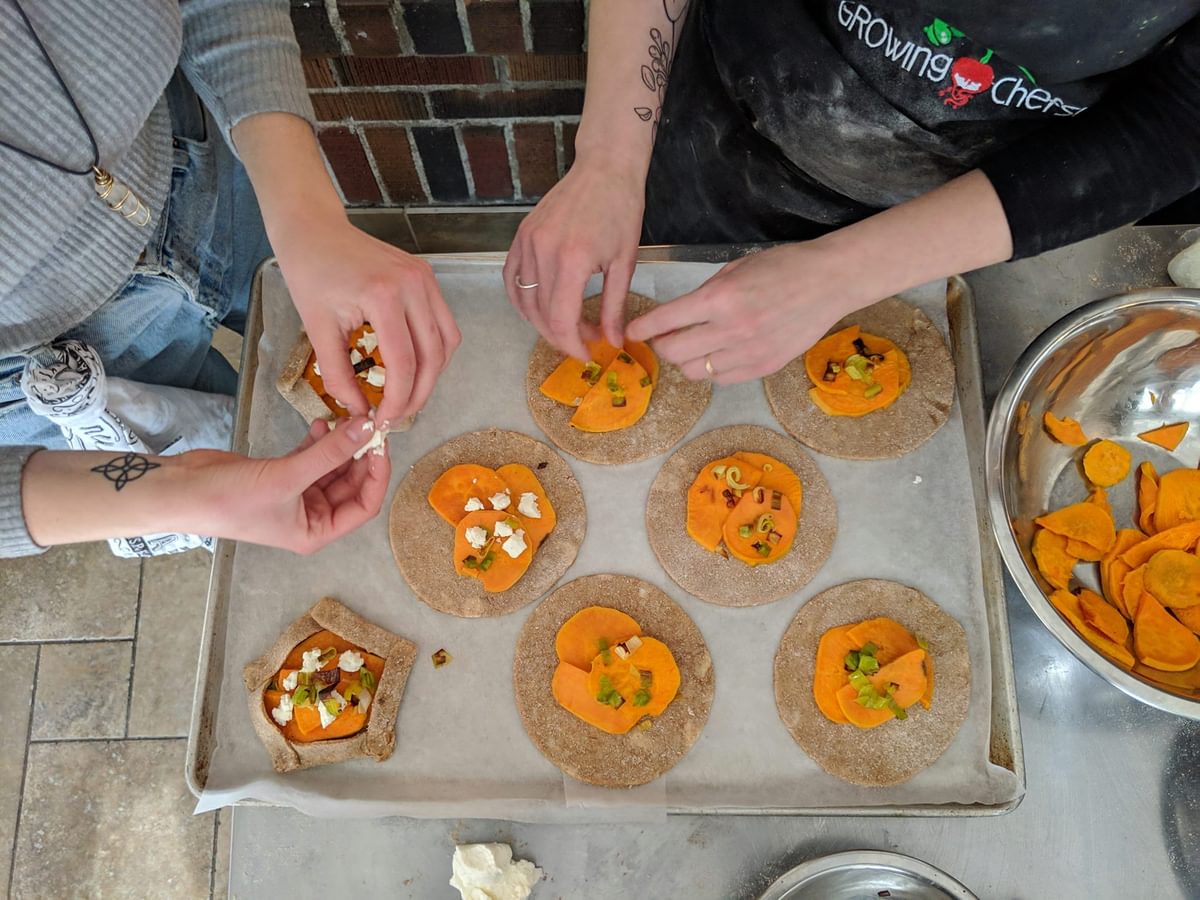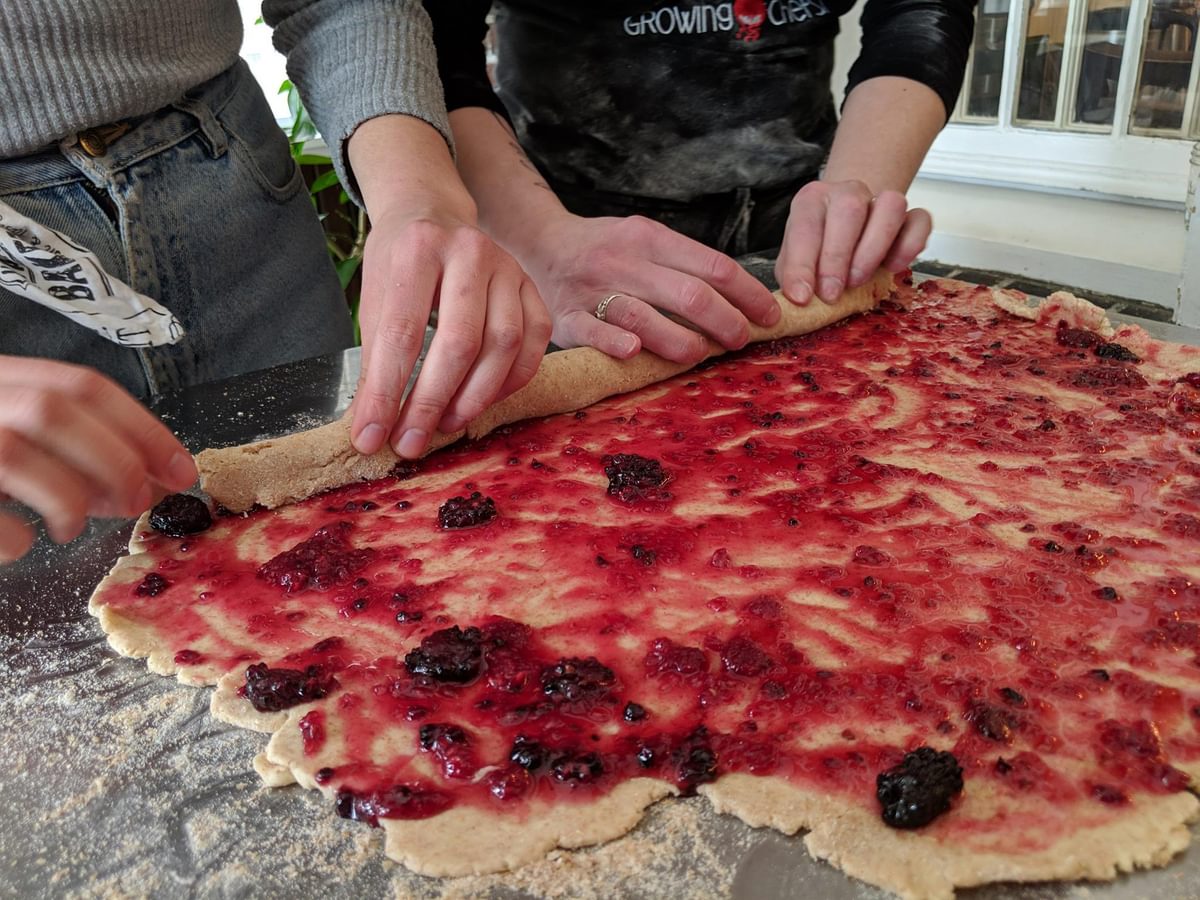 Details: Privately booked Adult Cooking Class
A Private Adult Cooking Class is priced at $100+HST per person, and is generally 3 – 4 hours in duration, for a fun, fully hands-on and interactive cooking experience. Each class includes professional Chef-led instruction, a true team-building atmosphere and a sit-down meal to follow. We are fully licensed and able to offer local wines and beers at any private event.

We offer fresh, local and organic ingredients whenever possible and are able to accommodate all dietary requests, provided we receive this information in advance. We are able to offer many different themes and menus and will discuss your preferences when booking.
For questions, inquiries and booking contact our Executive Administrator, Jen Wyant, at
jen@​growingchefsontario.​ca.

Note: In order to hold an event privately in our space, we do require a minimum spend of $1500+hst in order for this small, non-profit to cover our operating costs, thus the minimum numbers required for these privately booked classes.
Additional Information: Please come prepared to cook: wear comfortable clothing, closed-toed shoes and tie back any long hair. You will be provided with a Growing Chefs! apron to borrow during the class; and most importantly, bring a positive attitude and be ready to have SOMUCH FUN!