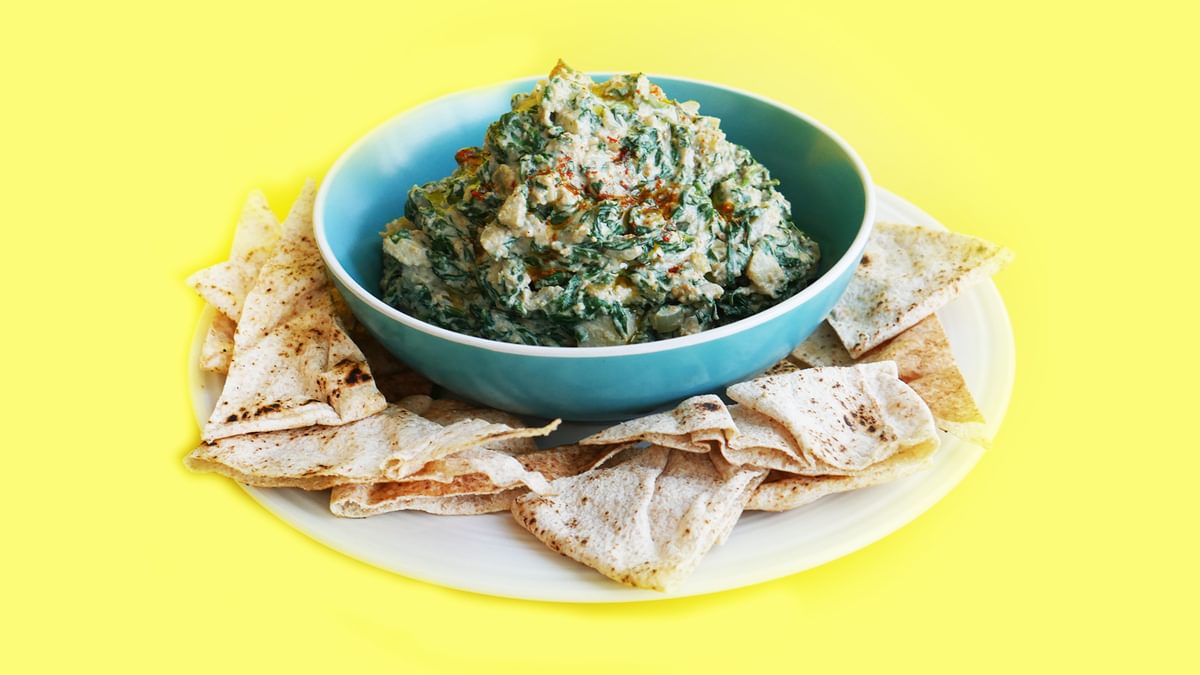 Growing Chefs! Ontario Vegan Spinach Dip
Vegan Spinach Dip
Vegan or not, this spinach dip is the real deal! Great with veggies, crackers, or spread on a sandwich!
Ingredients
1 cup
soft tofu
1 cup
sunflower seeds
1/2 cup
nutritional yeast
1 tablespoon
apple cider vinegar
1 pound
spinach, or 4 cups packed
1 tablespoon
olive oil
1
small onion, diced
2
cloves garlic, finely minced
1/2 cup
water chestnuts, chopped
Smoked paprika, to taste
Salt to taste
Equipment
Food processor or blender
Measuring cups
Measuring spoons
Cutting board
Paring knife
Medium frying pan
Wooden spoon
Spatula
Dish towel
Tasting spoons
Large pot
Strainer
Gather your mis en place; get together all of the equipment needed for the recipe and gather your ingredients.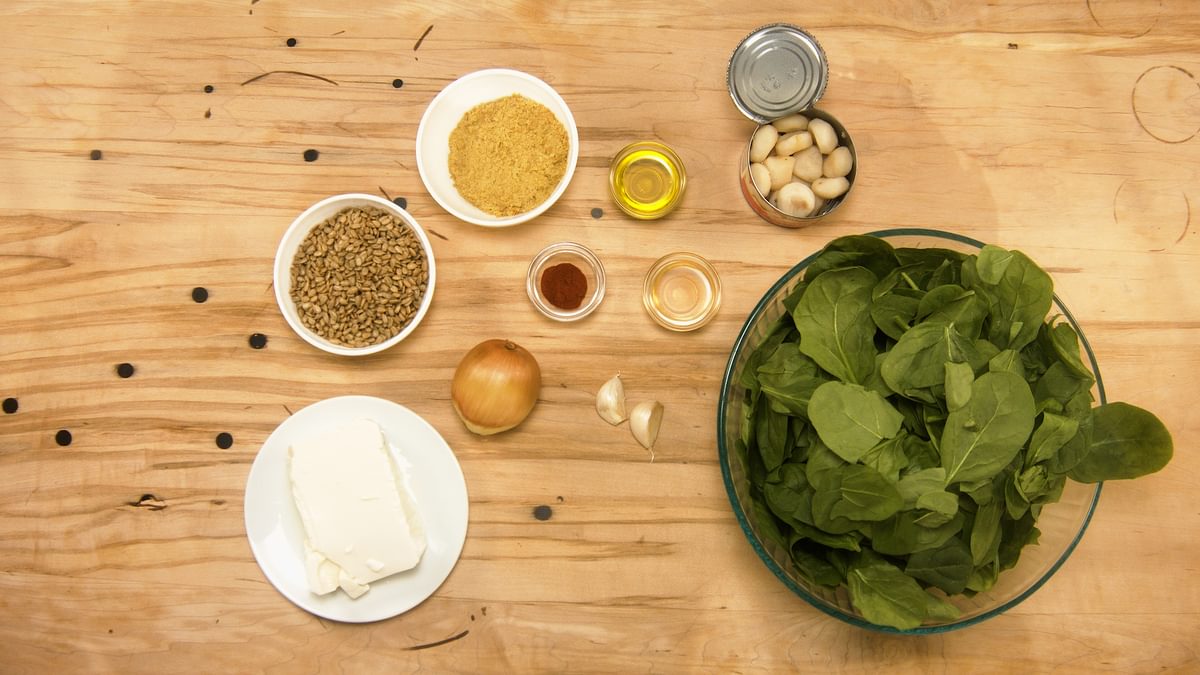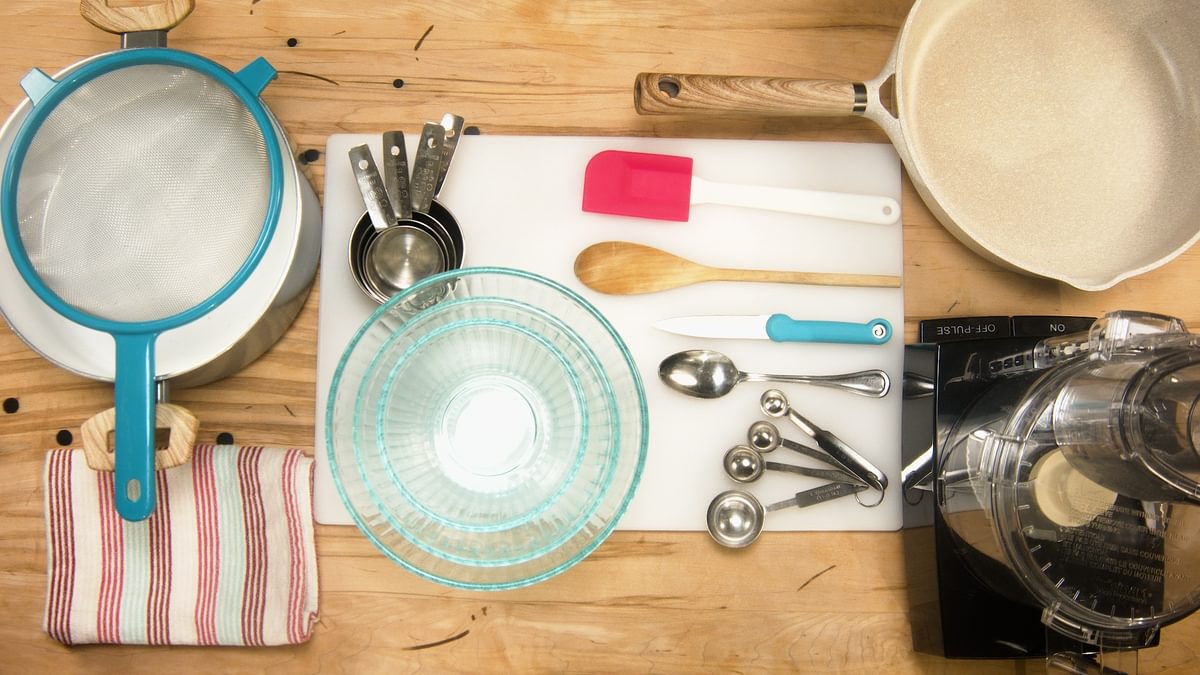 Measure out the tofu, sunflower seeds, nutritional yeast, and vinegar into a food processor or blender, and blend until a smooth paste is formed.
You may need to add a few splashes of water to help it come together. You are looking for a pudding consistency.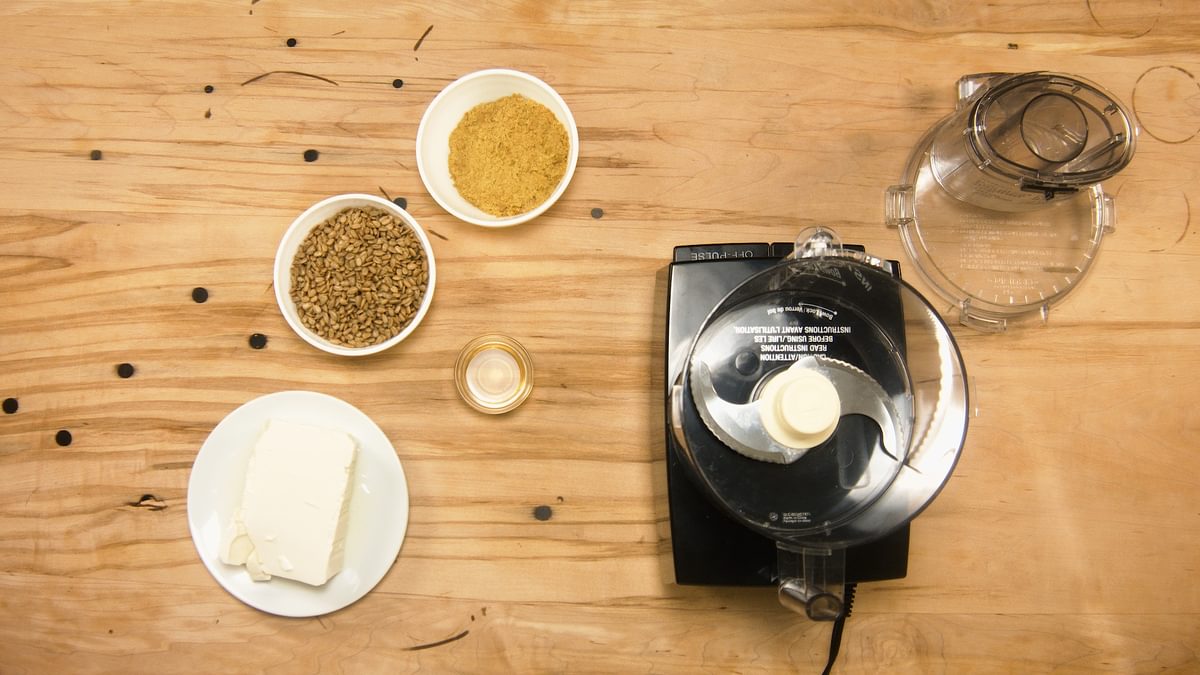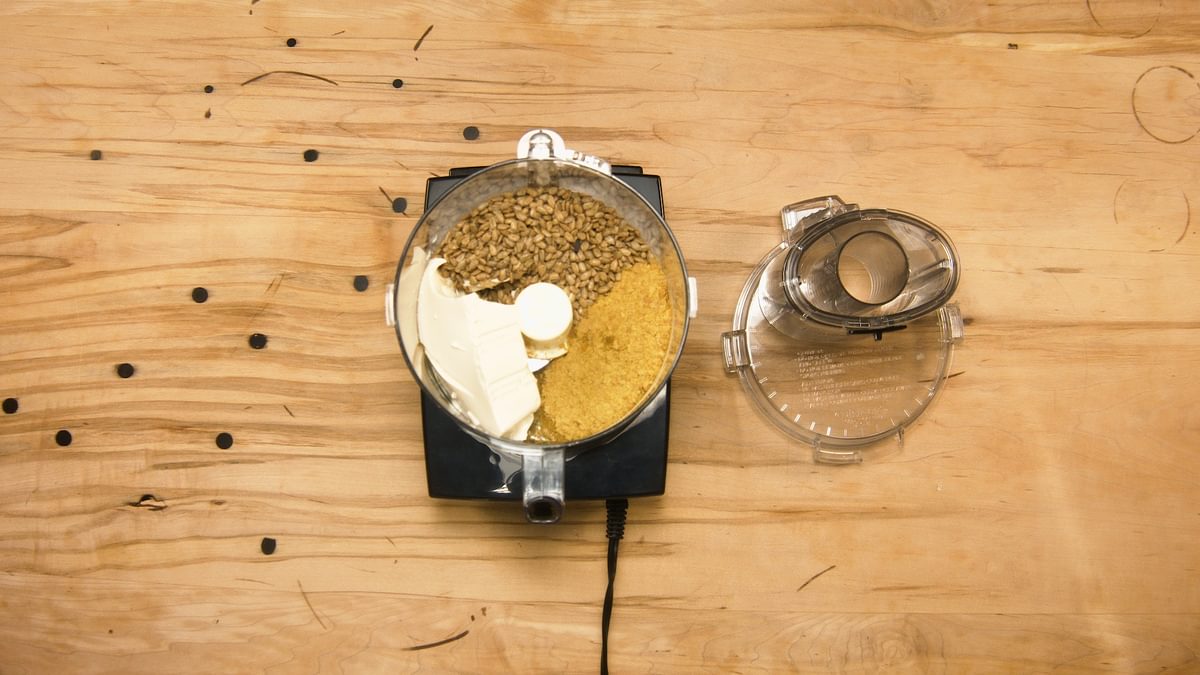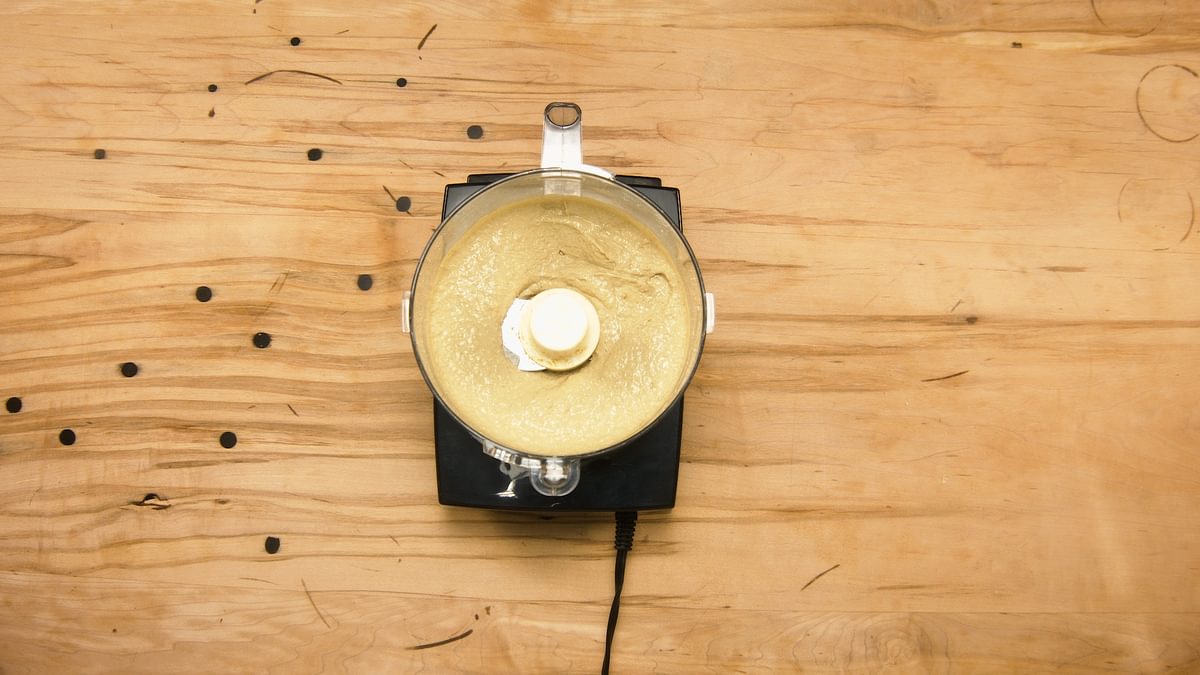 Measure out the olive oil and spinach.
Dice the onion by cutting the onion in half, and remove the skin. Cut off the tip, and make incisions from tip to root about ½ cm apart, almost all the way to the root end, leaving the root end intact. Turn the onion and cut it the opposite way to Food cut into small blocks or squares. Make sure they are all roughly the same size!dice the onion.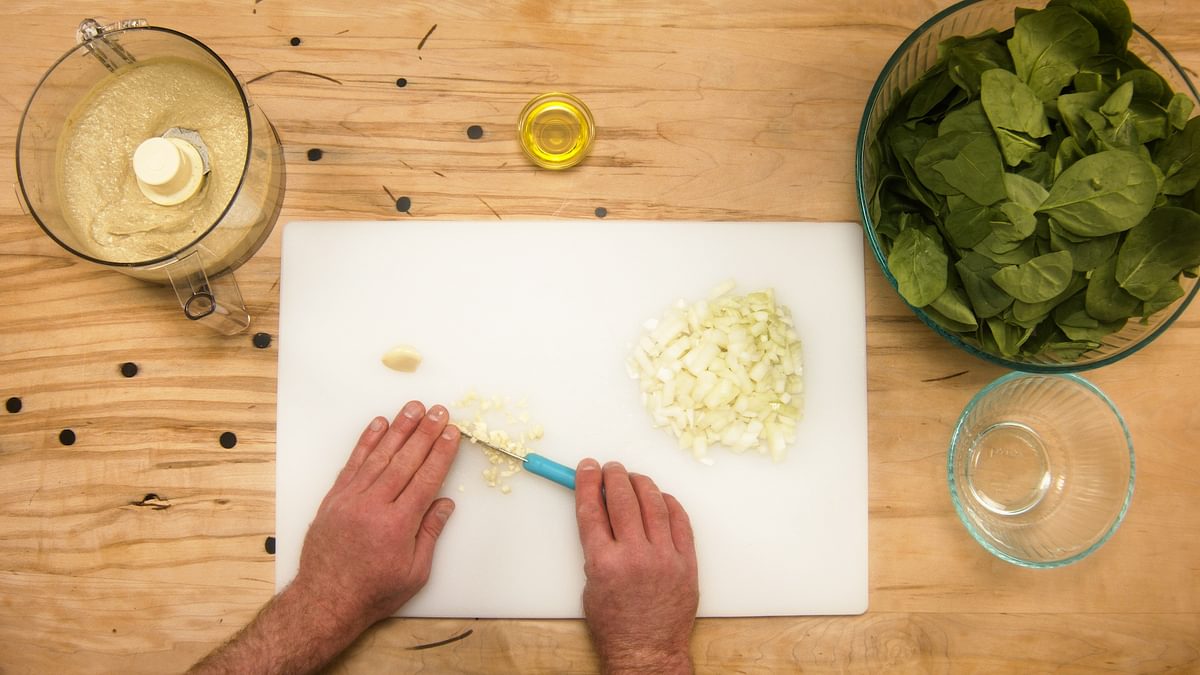 Dice the water chestnut into small pieces.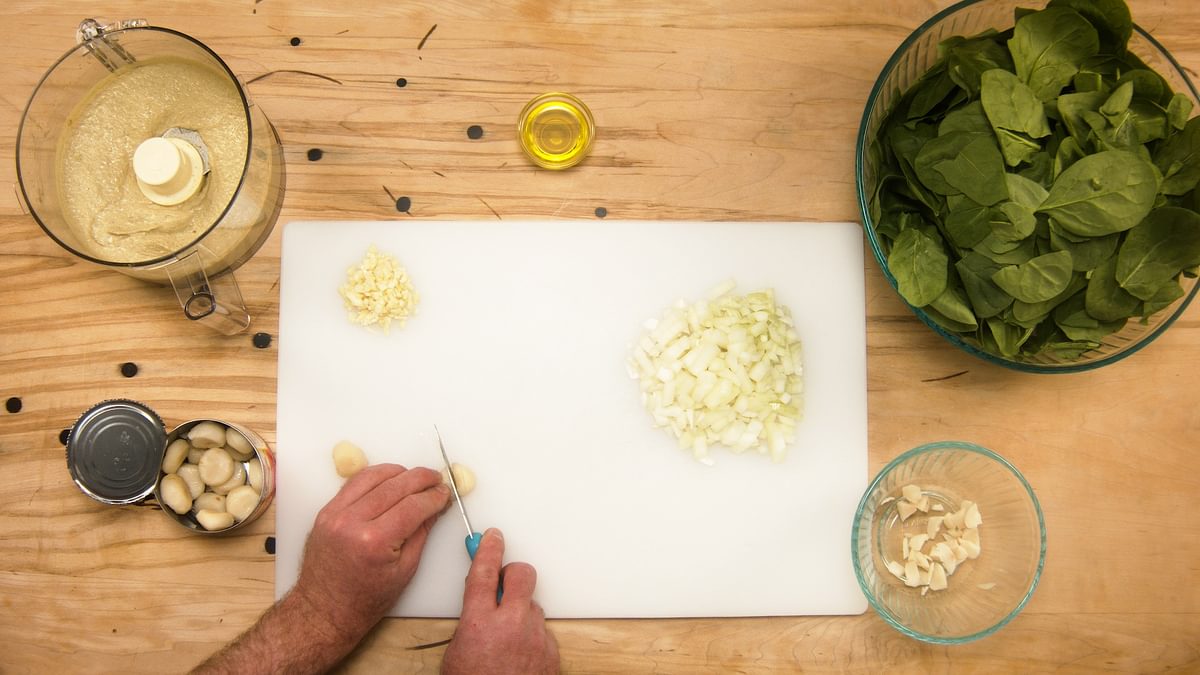 Bring a large pot of water to a boil and carefully add the spinach. Cook until tender, about 1 – 2 minutes. Carefully strain the spinach and run under cold water. Squeeze out any left over water and roughly chop.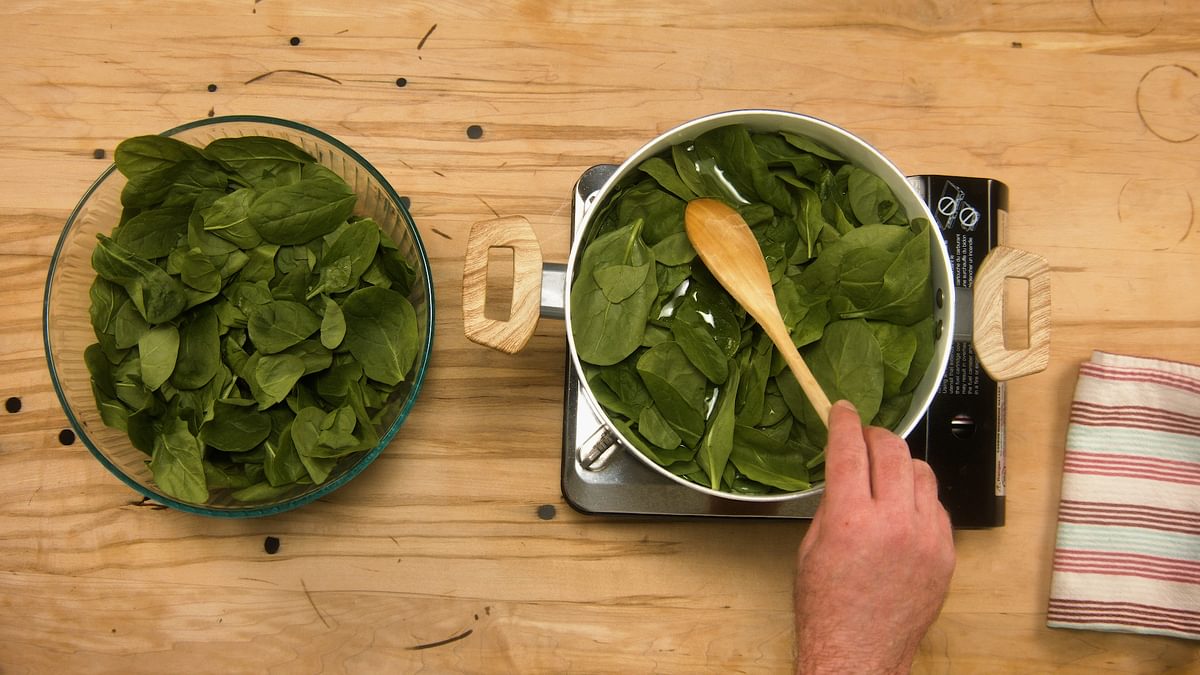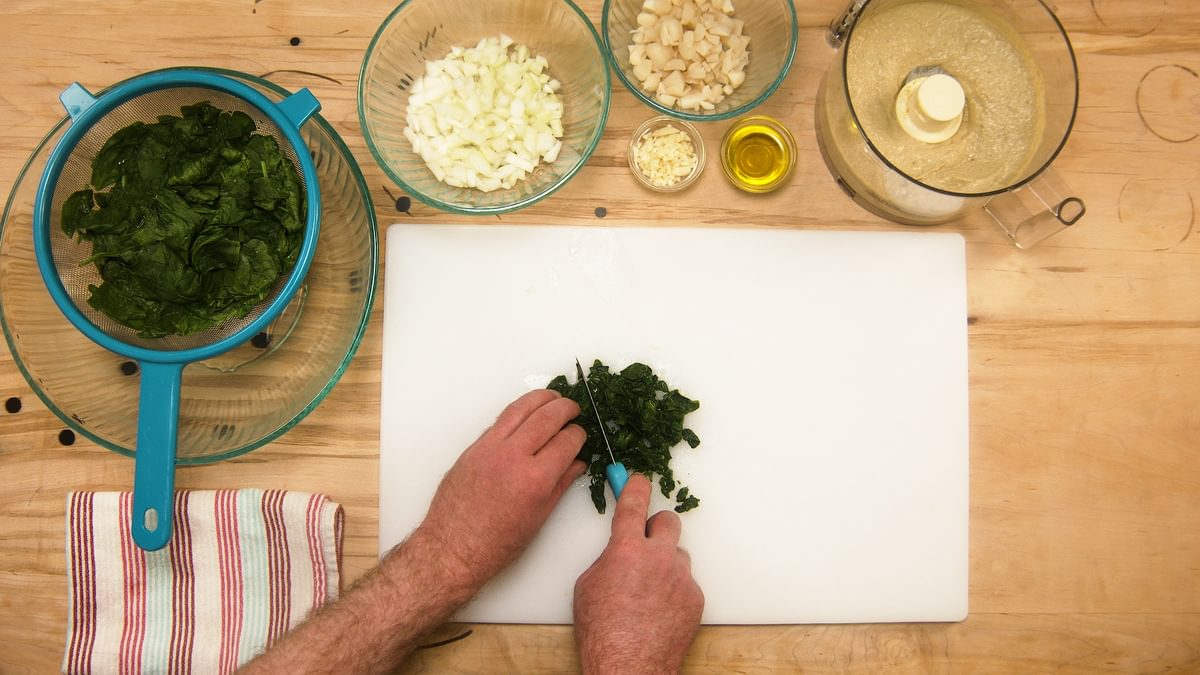 Add the onion and oil to a frying pan and gently cook on medium heat until the onion starts to caramelize. Add the garlic and cook for one minute longer.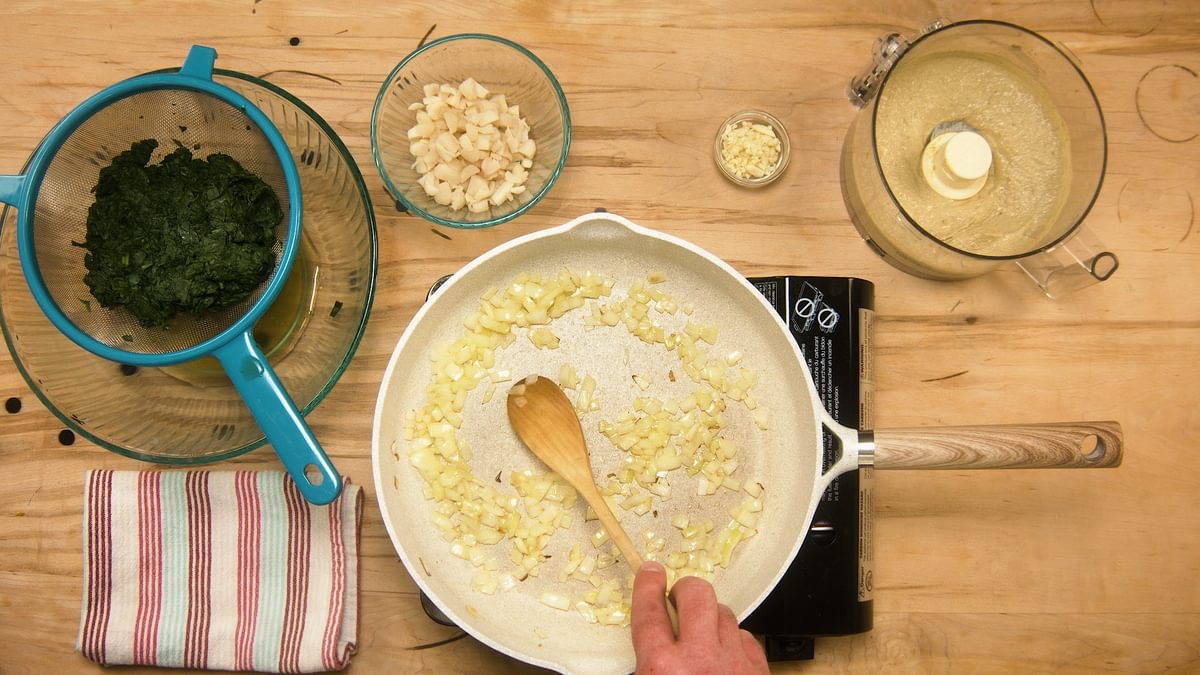 Next, add in the spinach and water chestnuts and heat through. Turn down the heat and add the tofu and sunflower To blend, grind or mash food until it is a thick, smooth, lump-free consistency.puree and stir together until everything is blended and hot.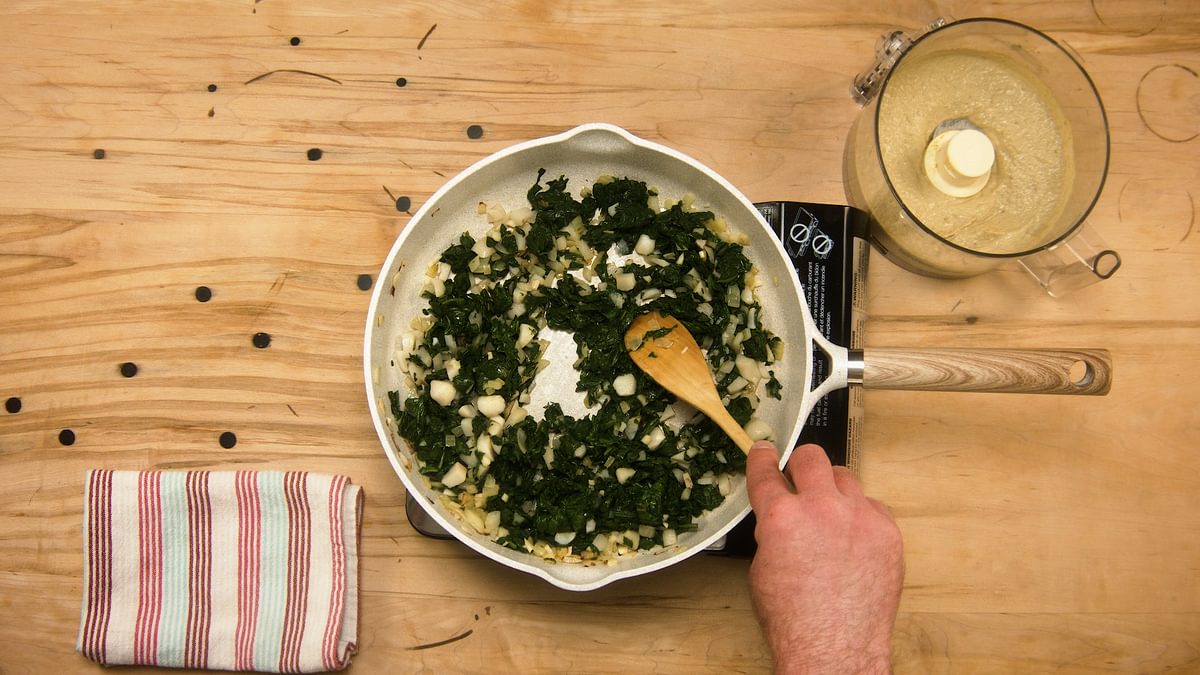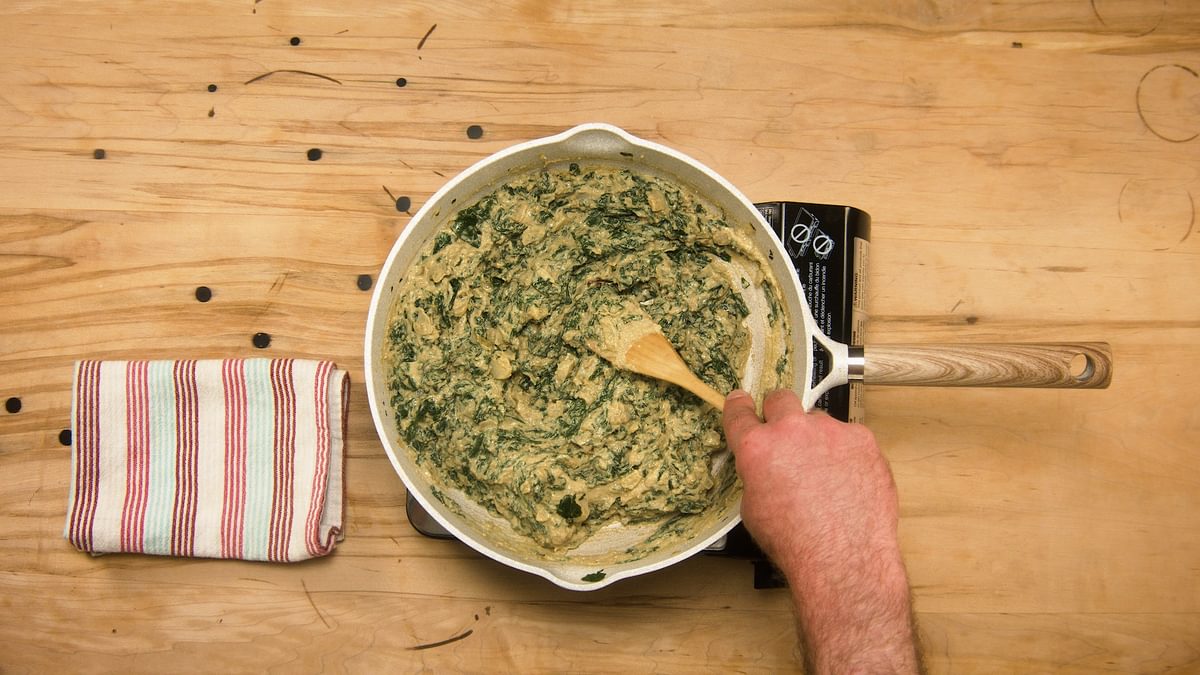 Taste for seasoning and adjust as needed. Sprinkle the top with a bit of smoked paprika and serve with veggie sticks and crackers.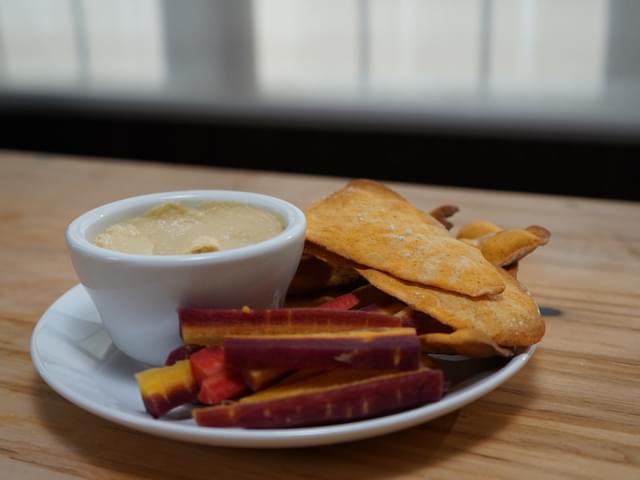 Olive Oil Crackers
This recipe uses ingredients that you likely already have in your kitchen. Anyone can open a box of crackers and serve them up on a fancy charcuterie plate, but MAKING your own crackers? That's the sign of a true chef!
Cook now!
Read more about Olive Oil Crackers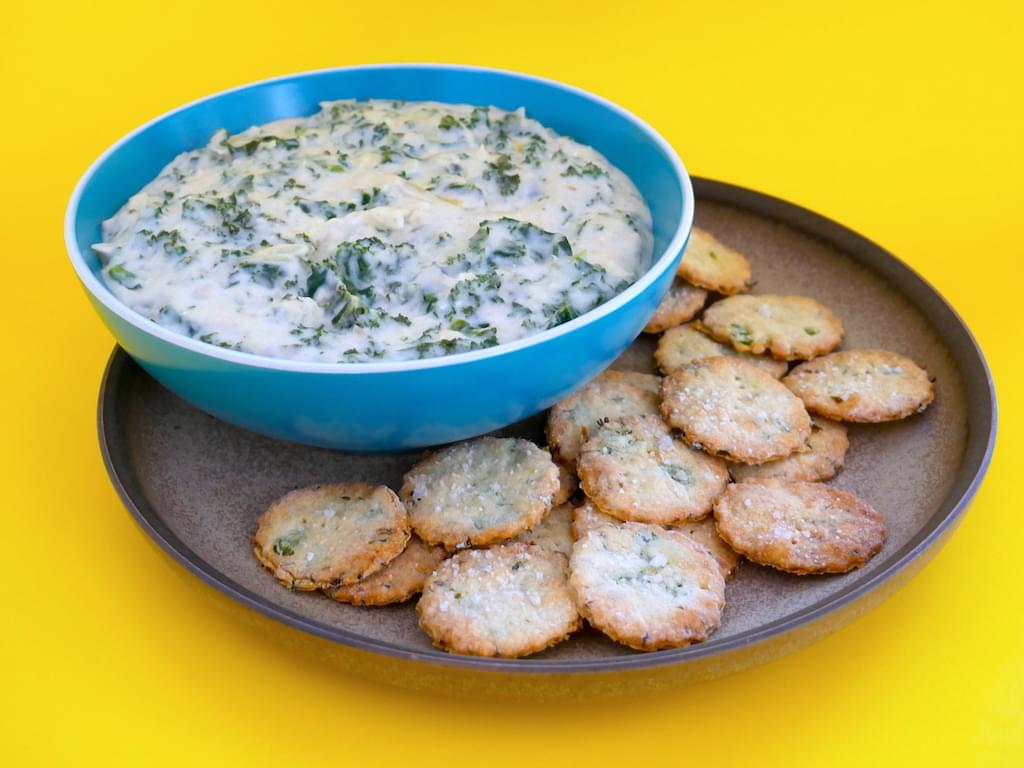 Kale Stem Crackers
Chef Ryan prepares Kale Stem Crackers for our April Kid's Cooking Class, utilizing the kale stems from his Warm Kale and White Bean Dip, check out that recipe next!
Cook now!
Read more about Kale Stem Crackers