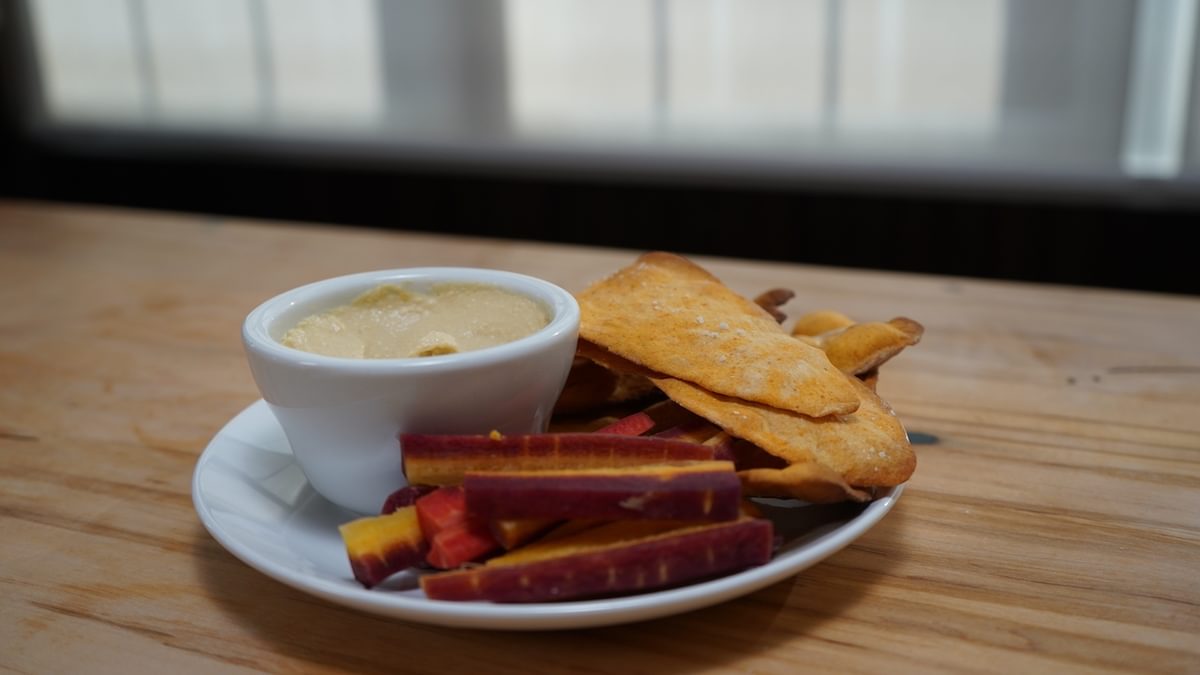 Growing Chefs! Ontario Olive Oil Crackers
Olive Oil Crackers
This recipe uses ingredients that you likely already have in your kitchen. Anyone can open a box of crackers and serve them up on a fancy charcuterie plate, but
MAKING
your own crackers? That's the sign of a true chef!
Ingredients
1 3/4 cups
all purpose flour, plus extra for dusting
2 teaspoons
baking powder
1/2 cup
water
5 teaspoons
olive oil, plus extra for brushing
1/2 teaspoon
salt
1 teaspoon
smoked paprika
1/2 teaspoon
cumin
1/4 teaspoon
curry powder
Coarse salt for sprinkling
Equipment
Large mixing bowl
Bowls for ingredients
Wooden spoon
Measuring cup
Measuring spoons
Rolling pin
Parchment paper
Fork
Pastry brush
Baking sheet
Plastic wrap
Gather your mis en place; get together all of the equipment needed for the recipe and gather your ingredients.
Measure out all dry ingredients together in a bowl, flour, baking powder, salt, smoked paprika, cumin, and curry powder.

Measure out olive oil and water in separate bowls.
Combine all ingredients in a large bowl, and start kneading. Continue to Time for a dough a massage. Kneading is as simple as pushing the dough away from you with the heel of your palm, folding it over itself with your fingers, and pulling it back. This process helps develop gluten & gives a nice chewy texture.knead until for about 5 minutes, until dough is smooth and firm.

Rest dough in fridge at least 1 hour.

Take a pinch of dough, and roll into long strips, brush with additional olive oil, sprinkle with course salt.

Bake at 425°F about 5 minutes or until light golden brown.