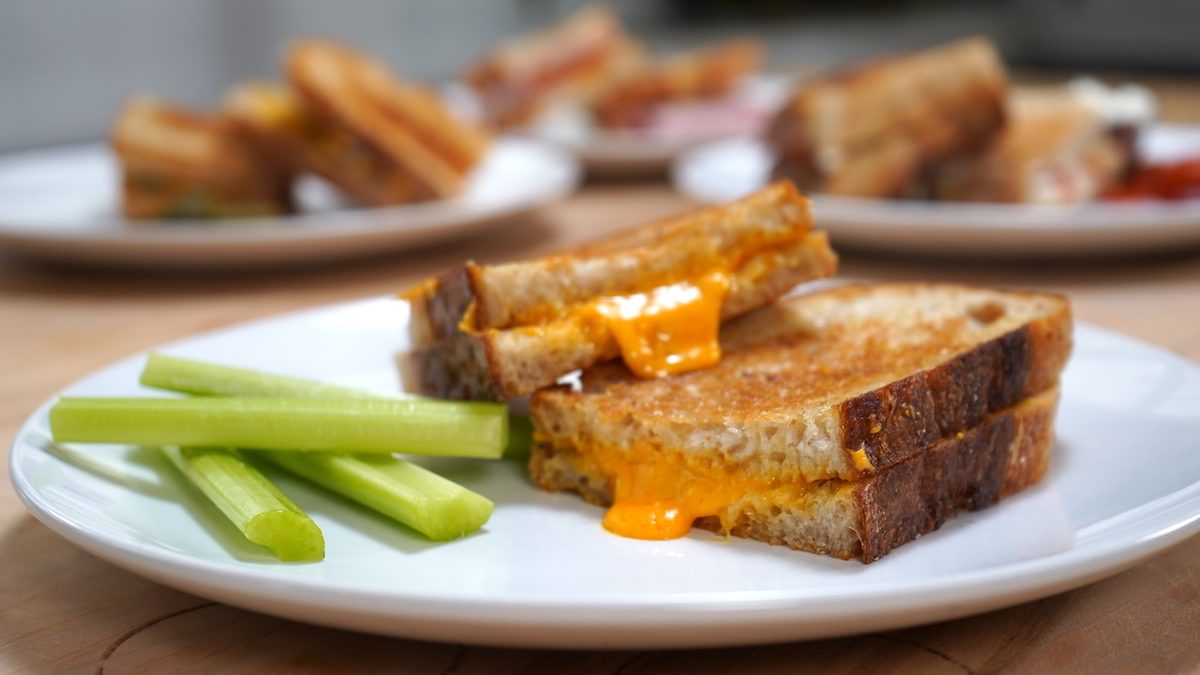 Growing Chefs! Ontario Grilled Cheese
Grilled Cheese
The perfect grilled cheese from Chef Ryan! Try it with homemade ketchup to bring it to the next level!
Ingredients
Two slices of bread
Grated sharp cheddar cheese, to taste
Grated fontina cheese, to taste
Butter to taste
Salt and pepper to taste
Equipment
Frying pan
Spatula flipper
Butter knife
Cheese grater
Cutting board
Bread knife
Plate
Paring knife
Gather your mise en place; get together all of the equipment needed for the recipe and gather all of the ingredients.
Take butter out of fridge to soften.
Grate a generous amount of your cheese.
If using an uncut loaf, slice your bread.
Spread a thin layer of butter on one side of each piece of bread.
Place the cheese, salt and pepper on the unbuttered side of one of the pieces of bread. Top with the remaining slice of bread, butter side up.
Transfer sandwich to a medium-low heated pan and gently brow each side.
Cut and serve, even better with homemade ketchup! Recipe below.