Growing Chefs! Ontario: Advanced Culinary Program
Advanced Culinary Program
Our popular Advanced Culinary Program is for young aspiring cooks aged 12 – 16, to further develop their culinary skills.
Posted on: Oct 1, 2022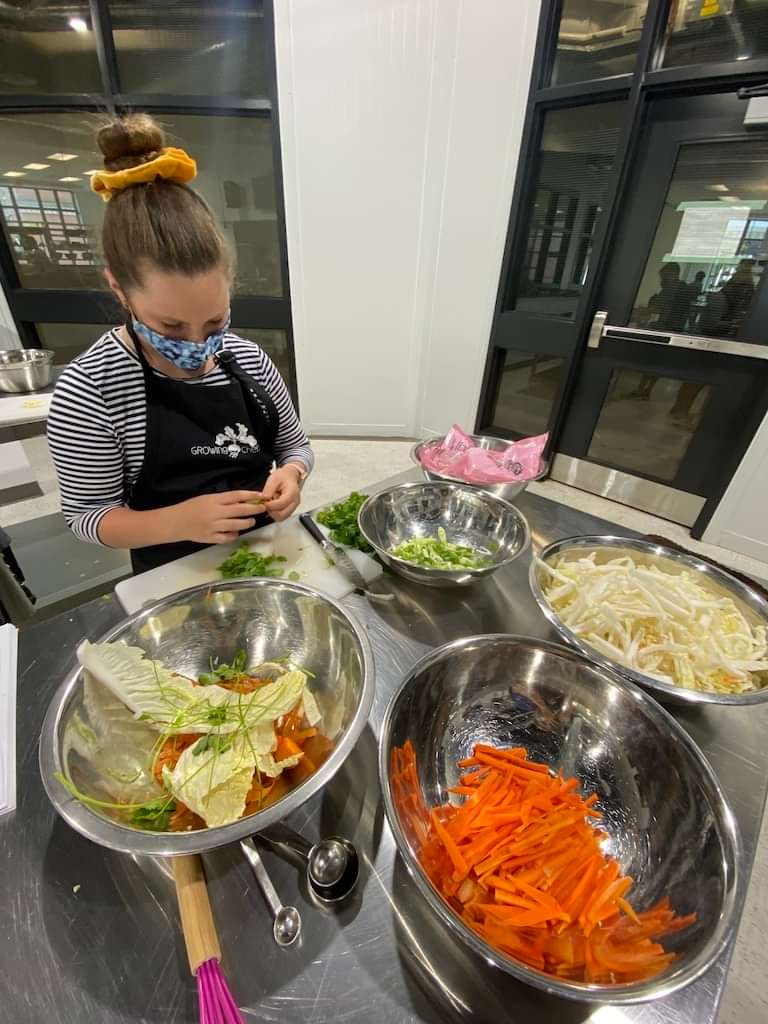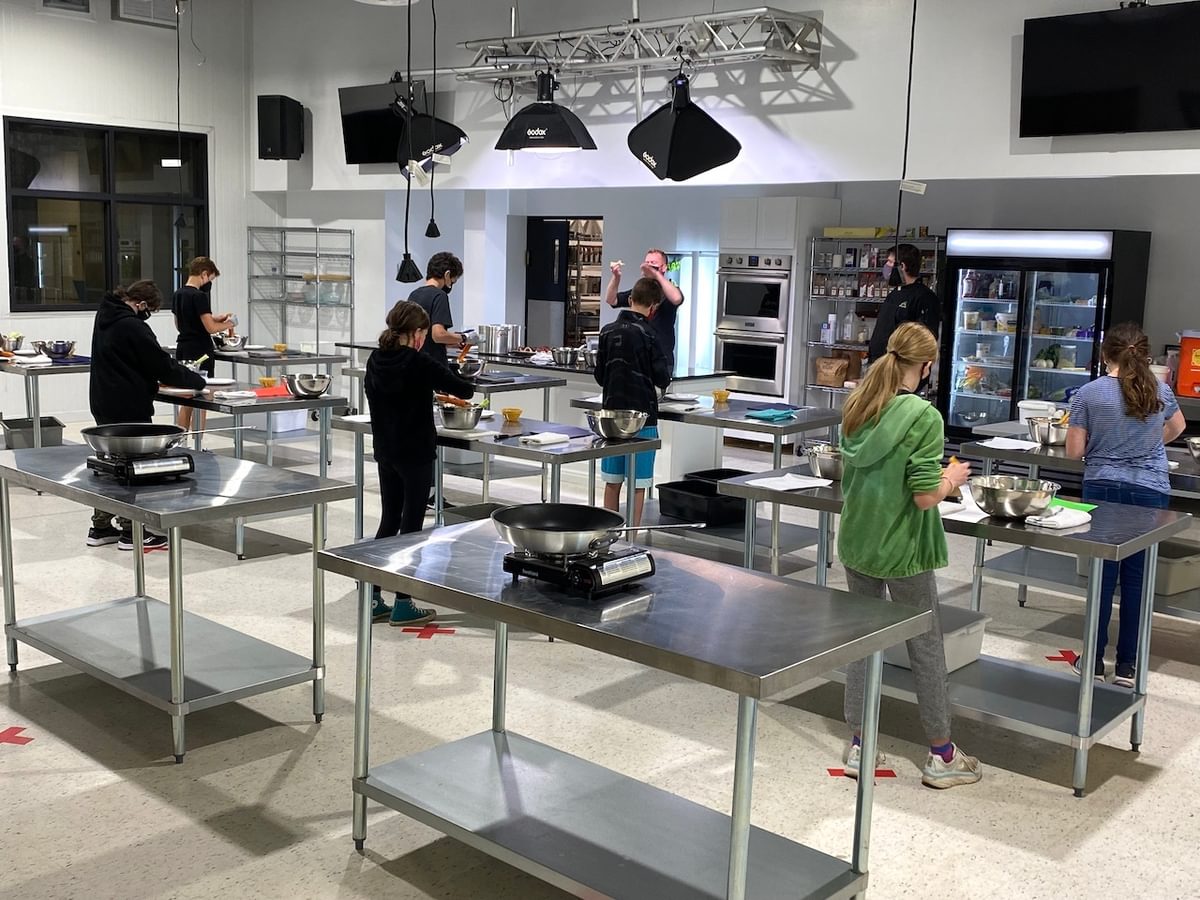 Our Advanced Culinary Program runs once per school year. To receive program updates and announcements, sign up for our monthly newsletter.

Registration for Advanced Culinary Program for Spring 2023 is now full! If you have any questions, please contact Christy Cook at[email protected]​growingchefsontario.​ca.

What to Expect: Advanced Culinary is an 8‑week program for youth aged 12 – 16 to build their culinary knowledge. This exciting program will help participants further develop their confidence and cooking skills through exploring different international cuisines. We will focus on kitchen and food safety, reading and adapting recipes, learning a variety of cooking techniques, working with different tools, and learning to taste and season foods like a Chef.

Date & Time: The Advanced Culinary Program will run from every Wednesday night from 5:00 to 7:15PM from May 3rd to June 21st.
Location: will be hosted at our new teaching facility, The Grove at The Western Fair District, located at 900 King St. This facility is more spacious than our Growing Chefs! Headquarters, with a teaching classroom equipped with audio/​visual supports.

Age: participants must be between the ages of 12 to 16 on the first day of class.
Pricing: $280 ($35 per week X 8 weeks)

Cost includes all programming fees, dinner each week, some things to take home and a Growing Chefs! apron. Growing Chefs! Ontario is committed to providing low-cost food education experiences for youth. If cost is a barrier to registration, please contact [email protected]​growingchefsontario.​ca to explore subsidy options
Family Celebration: After completing the program, participants will show off what they've learned and open a restaurant for their families! This Family Celebration will take place on THURSDAY June 22nd, the day after the program concludes – PLEASESAVETHEDATE. The participants will be running the restaurant! They will be the prep cooks, the chefs, the servers, the greeters and everything in between! They will be using all the culinary skills they've learned over 8 weeks to wow their guests (up to 2 guests each)!
This event takes place at 460 King St, our original location in the former french fine-dining restaurant, the Auberge de Petite Prince. Participants can be dropped off at 4:30 to start preparing the meal. Guests are to arrive at 6:30 and dinner will be served shortly after. The evening will conclude at 8. Tickets are $15/​guest (there is no ticket cost for the participants).
Masking and Vaccination: Growing Chefs! continues to work closely with Public Health as we continue to transition away from COVID-19 related health and safety protocols for our programming and events. We strongly recommend vaccinations and masking as tools to minimize the spread of COVID-19, but will not be continuing to require masks be worn in our facilities.
Food Allergies: If food allergies are a concern, rest assured that our team is highly experienced in managing dietary restrictions. Do not let a dietary concern prevent your child from participating in our programming. Get in contact with our staff team and we'll do our best to make appropriate accommodations.
Cancellations: Once full payment is received and registration is confirmed, any cancellation must be directly communicated to Growing Chefs! Staff as early as possible. Cancellations made once the program has started will be eligible for refunds on a case by case basis.