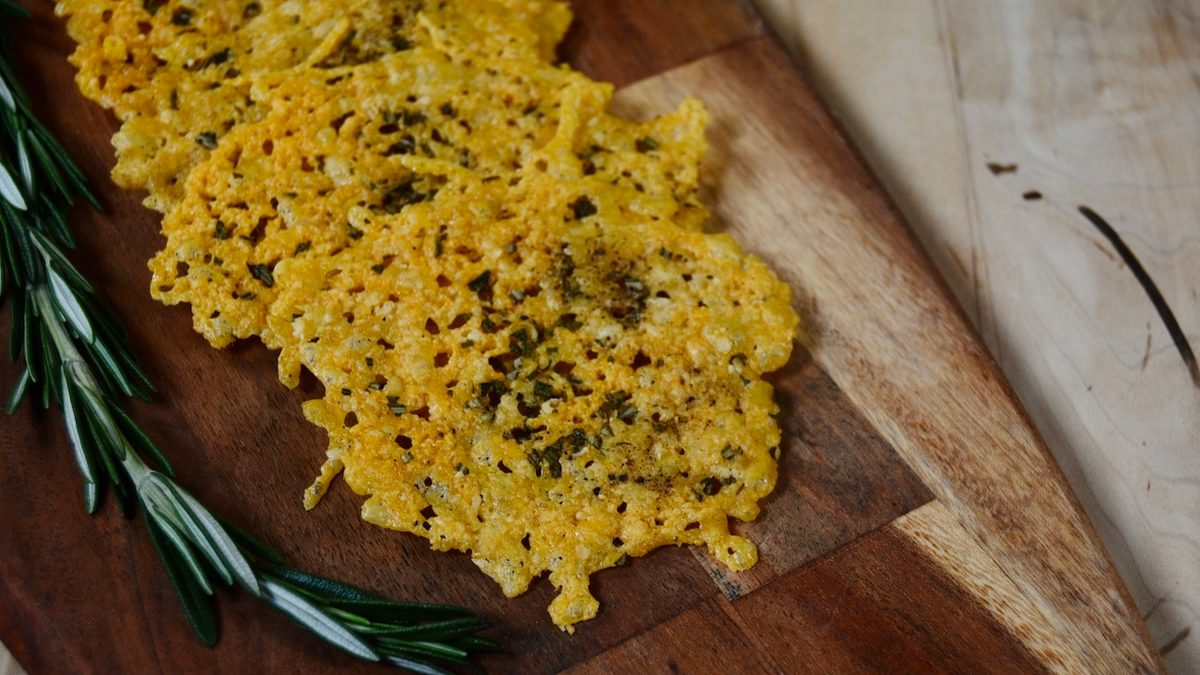 Growing Chefs! Ontario Parm Tuiles
Parm Tuiles
A tuile (pronounced ​
"
twheel") is a thin, baked wafer. These are made of cheese and make a perfect garnish for salads and soups, or a salty snack.
Ingredients
1/2 cup
cheddar cheese, grated
1/2 cup
parmesan cheese, grated
Black pepper to taste
1
sprig fresh rosemary, chopped
Equipment
Bowls
Wooden spoon
Baking sheet
Parchment paper
Grater
Spatula
Paper towel
Scissors
Dish towel
Gather your mis en place; get together all of the equipment needed for the recipe and gather your ingredients.
Grate cheddar and parmesan cheese, mix together.

Chop rosemary very finely with scissors.
Preheat oven to 350F. Take a small handful of cheese mixture and lay it out in a thin layer on a parchment lined baking sheet. Continue with the remaining cheese. Top each round with a small pinch of pepper and chopped rosemary.

Bake for 10 minutes. Wait 20 – 30 seconds before transferring to a paper towel lined plate to drain any excess fat. Serve on its own, or as a Add a little flare to your food with a decorative final touch that is edible, like chopped herbs or a sprinkle of parmesan cheese.garnish for caesar salad.