The Richard and Shelley Baker Family Foundation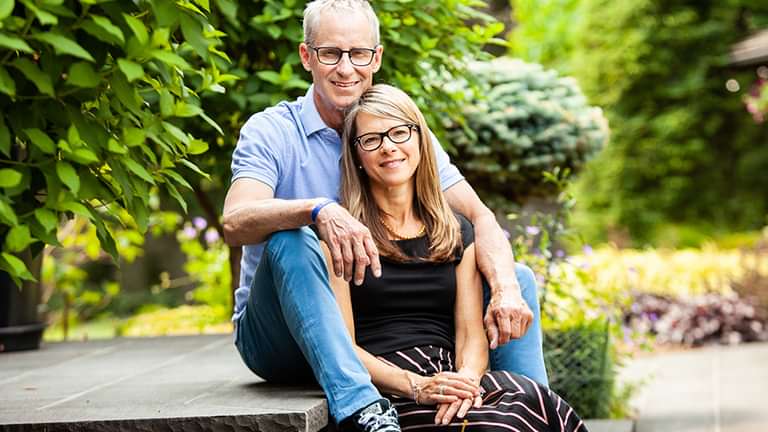 We want to spotlight and say a HUGE thank you to The Richard and Shelley Baker Family Foundation for their support over the many years!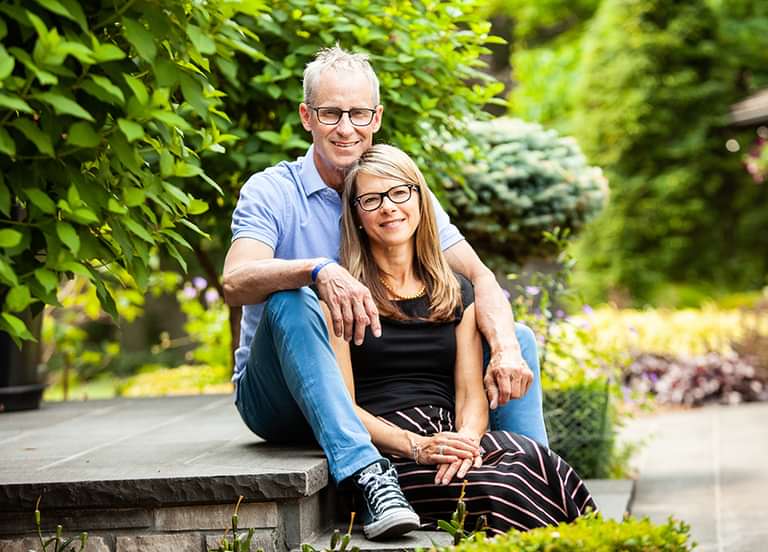 The Richard and Shelley Baker Family Foundation was incorporated in 2002 and over the last 20 years they have contributed over $600,000 to the local London community. For the last 10 years, Richard and Shelley have been amazing supporters of Growing Chefs! Ontario. Shelley started with an appreciation for healthy eating and nutrition and wanted to find ways to support organizations that help families with food literacy. They have been amazed as we've continued to mature and reach thousands of children and families every year.
Read our conversation with Shelley Baker to learn more about the impact that this family foundation has had on our local community and their enduring legacy.

What motivated your family to start The Richard and Shelley Baker Family Foundation?
Giving back and philanthropy was always important to me, even when I was just starting out in my career and my family life. After the sale of our technology company, we saw this as an opportunity to set up our charitable legacy with the intention of our family continuing to support it. Creating a family foundation provided me with the opportunity to make long term charitable giving a family priority and it can be passed to countless generations of family, perpetuating our values and continuing our charitable work.
The Goals of our foundation are:

To make a significant contribution to individuals and our community
To support people and institutions that have made a difference to our family
To empower individuals with our grants and build self-sufficienct
To create a legacy of family giving that extends over many generations
Our mission is to make unique and positive contributions to preserve and improve the quality of life for families in our community.

What are some accomplishments that have come from your funding partnerships?
We have supported many organizations that have been close to our hearts over these almost 20 years. With Rick and I being Western University graduates, we early on established an endowed continuing 4 year scholarship at Western for students in financial need. We have also supported Western Mustangs football players with scholarship money for over 10 years. We have also partnered with Merrymount Children's Centre and supported their overnight care program for many years. St Joseph's Hospice has also been close to our hearts and we regularly support their nutrition program.

What made you reach out to Growing Chefs! ten years ago – and what has kept you engaged with us as we've grown?
I found Growing Chefs! Ontario when they were just starting out and I believe I heard about them through the London Community Foundation. Personally, I have always had an appreciation for healthy eating and nutrition and wanted to find ways to support organizations that help families with food literacy. I engaged with Andrew very early on and have continued to follow and support the growth of the organization mostly through the School Project. I was thrilled to be invited to attend a Growing Chefs! Ontario classroom lesson, and knew that this program had the potential to make a difference.

What has defined your journey as philanthropists?
Our journey as philanthropists took a major turn when Rick was diagnosed with stage 4 Pancreatic cancer in 2016. This was devastating as it was a terminal diagnosis and he was given about 6 months to live. Of course, this was not acceptable to my young, determined, brilliant, healthy and fit husband and he began the fight of his life. Rick began his treatments here at the London Regional Cancer Program at LHSC and his treatments were successful that first year. But we knew that the standard treatments available were not going to extend his life long enough so we travelled the world looking for new treatments the following year. We enjoyed almost 3 years of very tolerable treatments that allowed us to travel, be with family and remain hopeful for upcoming treatments to become available. During this time, we were able to bring all that we had learned from many different hospitals to LHSC and the wonderful and talented physicians there.
In 2019, we launched The Baker Centre for Pancreatic Cancer, which is a centre of excellence in our own community to improve the outcomes of patients with Pancreatic cancer and bring life-saving research and collaboration to our community. Rick continued to find innovative treatments and fight the fight, but unfortunately in September of 2020, Rick died. Rick's legacy will live on through the Baker Centre and our continued involvement.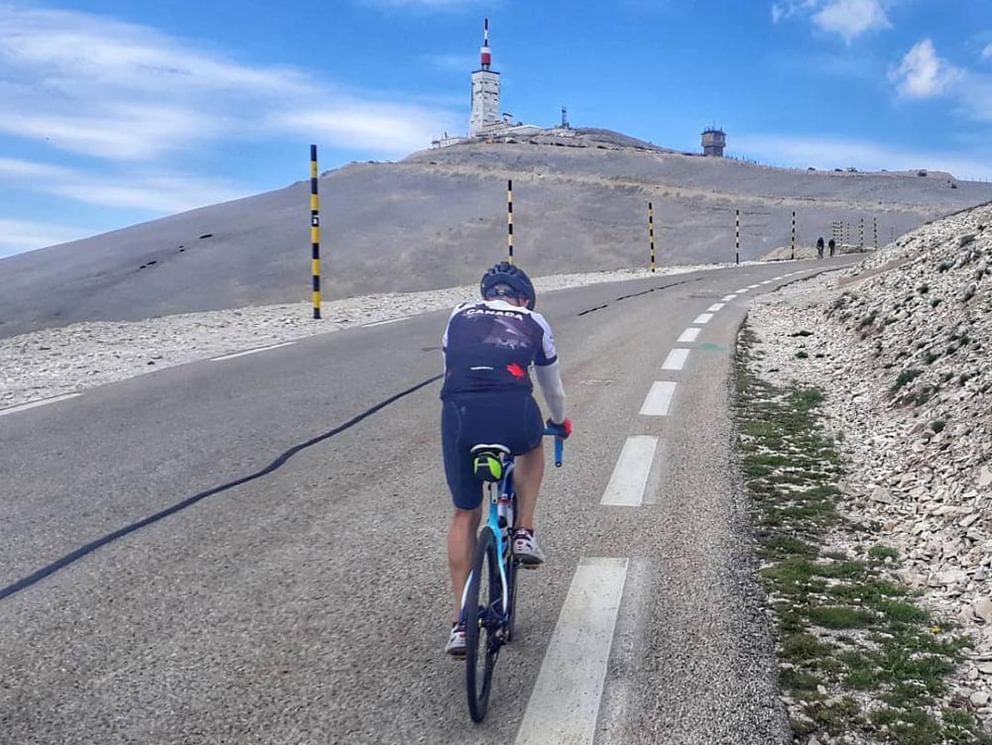 Do you have a favourite memory of Rick you would like to share?
One special memory was in June of 2019, we went on a cycling trip to France between his chemotherapy treatments. During this trip, we cycled through the beautiful towns in Provence. One day we decided to cycle one of the toughest summits in France: Mont Ventoux. This 2,000 metre-high, 21km grind to the peak has been considered one of the most gruelling sections of past Tours de France. Other family members and myself worked hard on our way to the top and we waited to see if Rick would continue. His perseverance was tested more than ever as he laboured his bike up the final 10 kilometres. Even though he had chemotherapy the week before, he had unstoppable determination. As I watched Rick finish the final kilometre, I reflected how his journey to the top mirrored his journey with cancer. Slow, steady, determined, risky, lots of stops to catch his breath, lots of water, nourishment and help from others. Never giving up. He was an inspiration to all.
"He was an incredibly determined man with a remarkable vision to change care for pancreatic cancer patients. His legacy will endure through the lives he will undoubtedly change because of his ability to recognize an opportunity and stop at nothing to see it realized."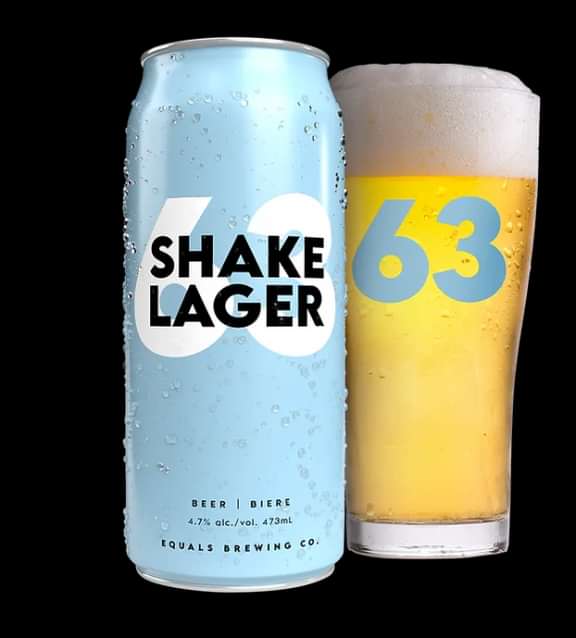 What is Shake Lager and how did it come to be?

Shake Lager was first launched by Equals Brewing, a London contract brewery owned by Rick Baker and his 3 partners, in December 2020, just a few months after Rick died as a tribute to him $0.20 cents from every can sold supports the Baker Centre for Pancreatic Cancer at LHSC. It has become a popular beer at the Beer Store and the LCBO. Rick ​"Shake" Baker inspired all with his ability to stay strong and fight even when things looked bleak. He had a will to live life to the fullest, to be passionate about friends and be present in the lives of his family. We are thrilled that Growing Chefs! Ontario has partnered with Equals Brewing to support Shake Lager and periodically pairs it with their Monthly Adult Cooking Classes and Pizza Nights!