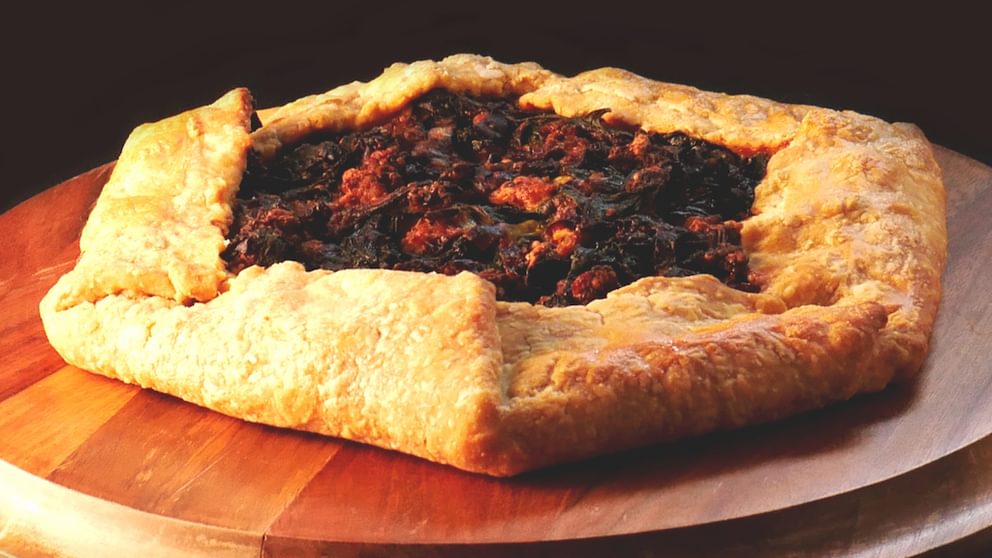 Growing Chefs! Ontario Tomato and Cheese Galette
Tomato and Cheese Galette
A galette is a rustic pie that can be sweet or savoury. This savoury pie features a delicious blend of tomatoes and cheese, to complement the rich flavours of the galette.
Ingredients
1
recipe pie dough
1 1/2 pounds
heirloom tomatoes
3 ozs
local cheese, such as cheddar
3
sprigs thyme
3
cloves of garlic, sliced
Freshly cracked black pepper to taste
Salt to taste
1
egg white
Equipment
Cutting board
Knife
Measuring cups
Measuring spoons
Grater
Spatula
Rolling pin
Baking sheet
Parchment paper
Bowls of various sizes
Pastry brush
Tasting spoons
Dish towel
Gather your mise en place; get together all of the equipment needed for the recipe and gather your ingredients.
Pull your pie dough out of the fridge and let it warm up slightly so it is easier to roll out.

Slice the tomatoes into ¼" thick rounds and toss with a small sprinkle of salt and let sit for 5 minutes. The tomatoes will release some juice which will be discarded.

Grate the cheese on the large side of the grater.

Thinly slice the garlic.

Pick the leaves from the thyme and roughly chop.

Crack egg and remove yolk and reserve for another use. Add 1 tablespoon of water to egg white and mix together with a pastry brush.
Preheat the oven to 350°F.

Roll out pie dough into a rough circle, about 30 centimeters diameter, adding additional flour on the bottom and top of the dough to prevent it from sticking to your work surface.

Place the rolled out dough on a parchment lined baking sheet (it is okay if the edges hang over the pan slightly, they will be folded in).

Place the grated cheese in the middle of the dough, spreading it out evenly and leaving roughly 4 inches on all sides from the edge of the dough.

Arrange the tomatoes, garlic and thyme over the cheese and make sure each ingredient is distributed evenly.

Fold over the edges of the galette into the center, in about 6 folds, to look like a hexagon. Brush the top of the galette pastry with the egg white wash.

Bake the galette in the oven for 30 – 35 minutes, until crust is shiny and golden brown.

Let cool slightly and then cut into wedges and serve.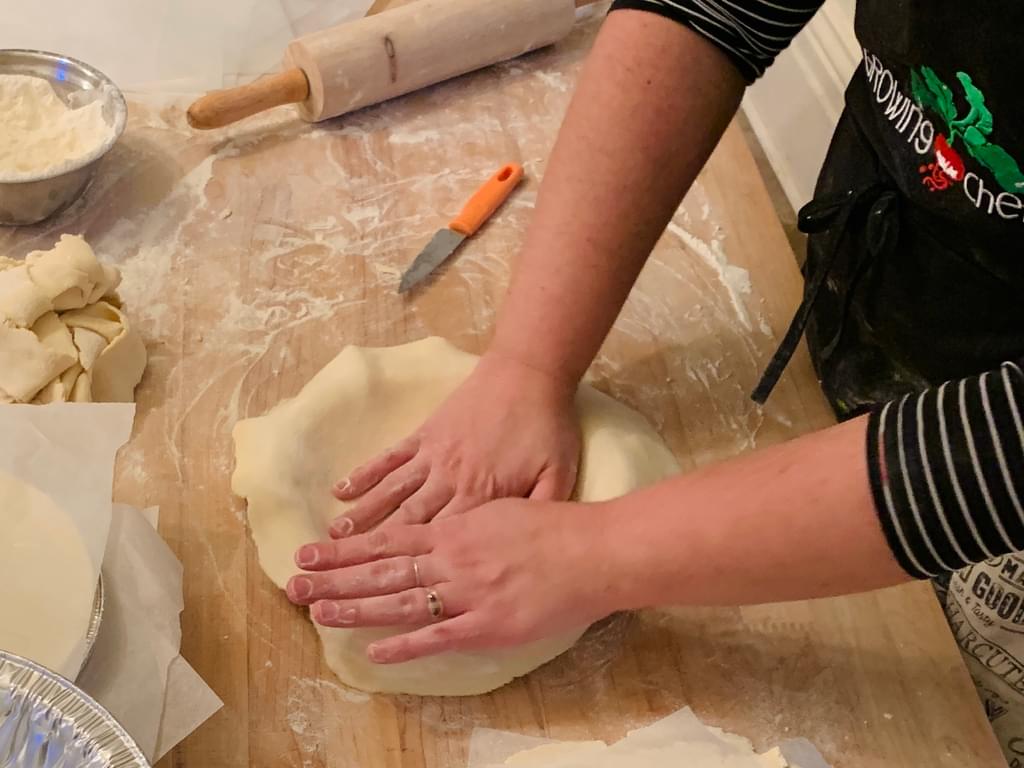 Pie Dough
Join Chef Katherine from Growing Chefs! Ontario as she teaches you how to make a perfect pie dough. Her favourite recipe uses an all butter crust, which is very flaky and has good flavour, and can be used for both sweet or savoury pies.
Cook now!
Read more about Pie Dough