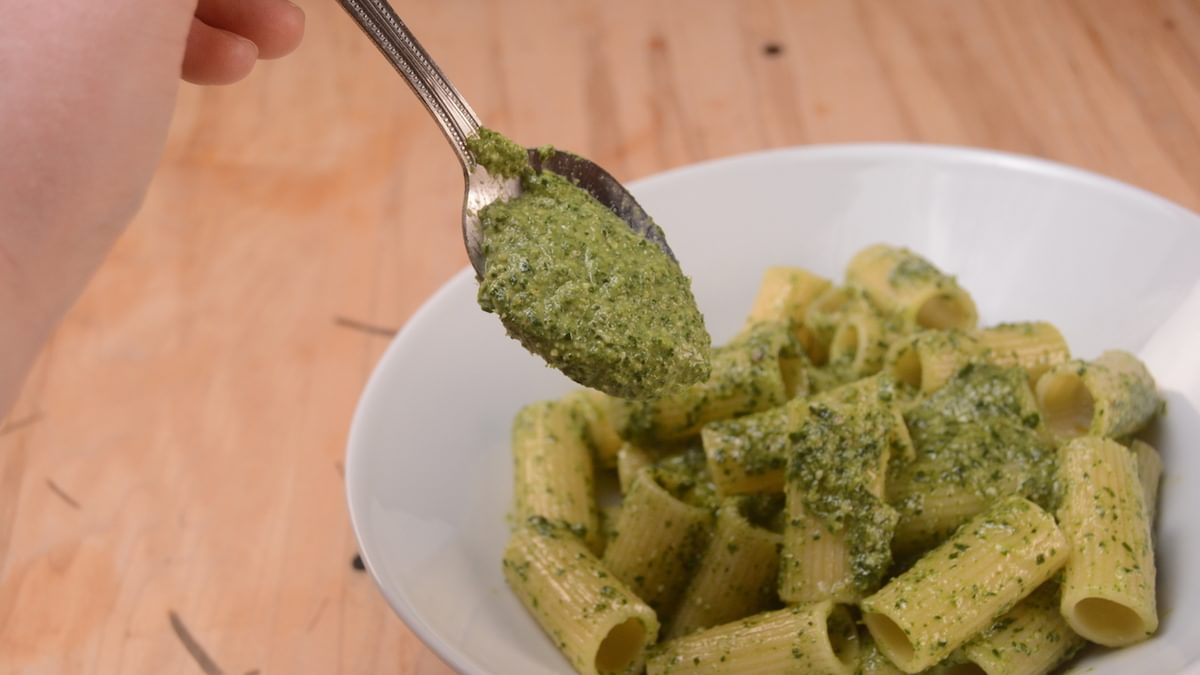 Growing Chefs! Ontario Sunflower Pesto
Sunflower Pesto
From the Italian word ​
"
pestare," meaning to ​
"
pound or crush," pesto is a perfect way to use up a surplus of basil and other greens. Traditionally made with pine nuts, we substitute sunflower seeds to keep it nut free.
Ingredients
1 cup
flat leaf parsley
1/2 cup
basil leaves
2
cloves garlic
1/2 cup
sunflower seeds
juice from 1/2 a lemon
1/2 cup
parmesan cheese, grated
1 cup
olive oil (more may be needed)
salt to taste
pepper to taste
Equipment
measuring spoons
measuring cups
food porcessor
grater
spatula
cutting board
chef's knife
tasting spoons
dish towel
Gather your mis en place; get together all of the equipment needed for the recipe and gather your ingredients.
Prepare the herbs by removing the leaves from the stem and discarding the stems.

Grate parmesan cheese.

Remove the peel from the garlic and chop roughly.

Cut the lemon in half, and squeeze out the juice, making sure to dispose of the seeds.

Measure out sunflower seeds and olive oil.
In the bowl of a food processor combine the herbs, sunflower seeds, garlic, parmesan, and a squeeze of lemon juice. Begin to blend.

While blending, drizzle in the olive oil to reach the desired consistency.

You can make your pesto as textured or smooth as you like. Season to taste with salt and pepper. If the pesto tastes flat, usually a pinch of salt and a squeeze of lemon is all it needs. Pulse to combine.