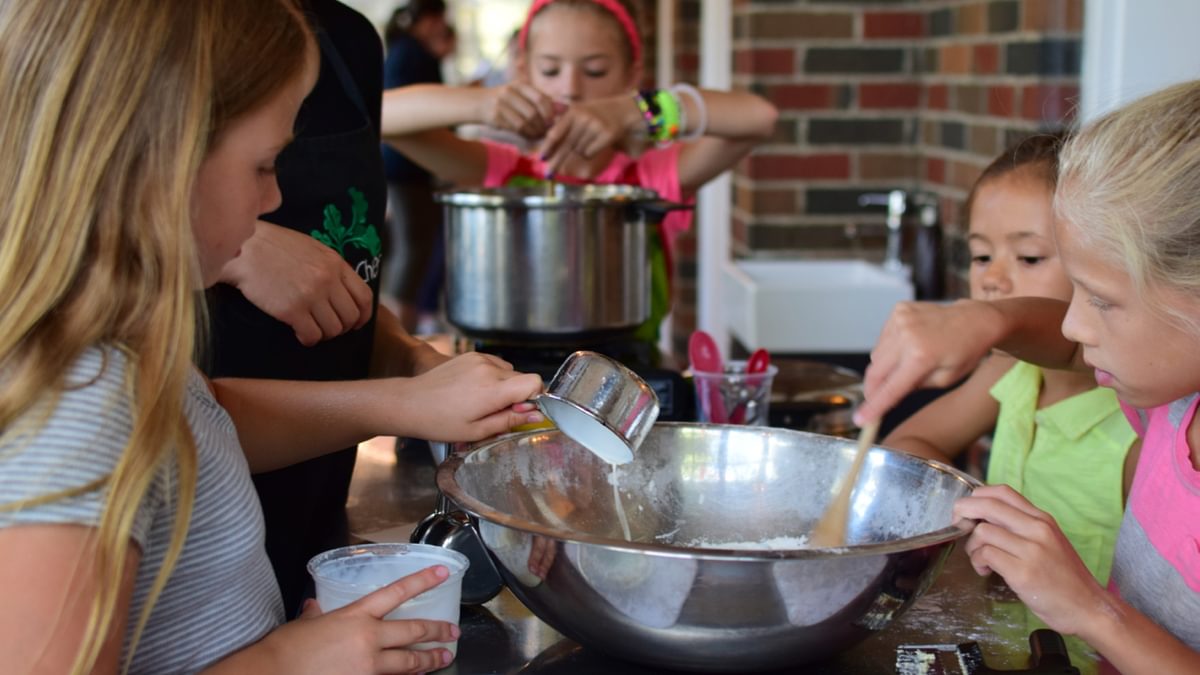 Growing Chefs! Ontario Lady Fingers
Lady Fingers
"
A light, crumbly cookie known for its incredible airiness and finger-like resemblance!"
Ingredients
6
large eggs, yolks and whites separated
1 cup
sugar, granulated
1 teaspoon
vanilla extract
1/2 teaspoon
salt
1 1/2 cups
all purpose flour
2 tablespoons
cornstarch
Equipment
Measuring spoons
Measuring cups
Mixing bowls of various sizes
Spatula
Mixer with whisk attachment
Baking sheet lined with parchment
Piping bag
Piping tips
Tasting spoons
Dish towel
Gather your mise en place; get together all of the equipment needed for the recipe and gather your ingredients.
Preheat the oven to 350°F.

Place egg whites in a large, completely dry and clean bowl.

Place the yolks in a separate mixing bowl with ½ cup of sugar.

Whip the egg whites using a whisk attachment until they lighten in colour and reach a soft peak, resembling marshmallows. Continue to mix on medium speed and gradually add ½ cup of sugar. Continue to beat the egg whites until It's not a snowboarding term, stiff peaks refer to whatever is being whisked to stand straight up when the beater or whisk is pulled out.stiff peaks form.

In the separate bowl, add the vanilla extract and salt to the egg yolks and sugar. Beat on medium/​high speed until lightened in colour and slightly thickened.

Gently pour the yolk mixture over the egg whites, then sift the flour and cornstarch over the mixture and A technique used to gently mix two ingredients together to create a light fluffy consistency. Start by scooping around the outside of the bowl and cutting through the centre. Turn the bowl and repeat the process.fold gently with This word has been an eternal struggle amongst Growing Chefs staff. Is it a flipper? Is it a mixer? Is it offset? All I can tell you is that it is a cooking utensil with a wide, flat blade that is not sharp.spatula until combined and place into a piping bag.
Pipe batter into 4" lines with leaving 2" spaces between cookies on parchment lined baking sheets.

Sprinkle additional granulated sugar over cookies if desired.

Bake for 15 – 18 minutes or until golden brown in a 350°F oven.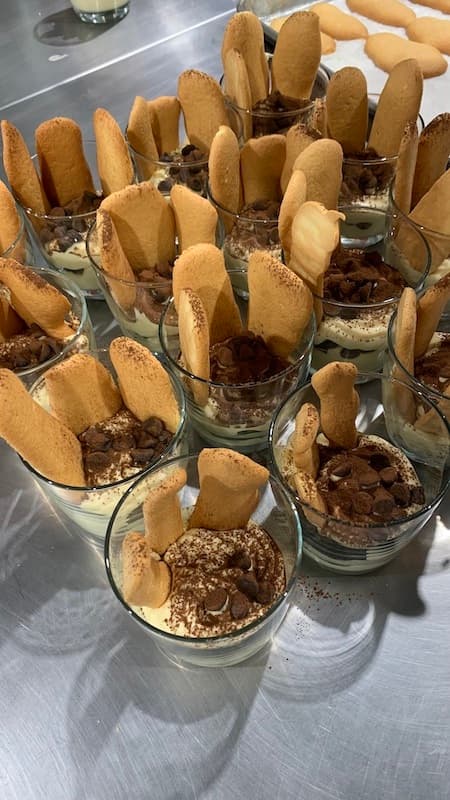 Tiramisu
" A classic Italian ​'pick me up'. This dessert is made with delicate ladyfinger cookies, mascarpone and zabaglione!"
Cook now!
Read more about Tiramisu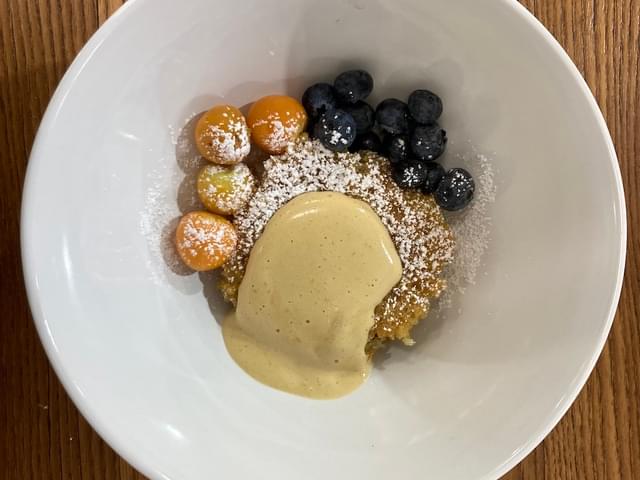 Zabaglione
A magical dish – zabaglione, starts as a yellow cream but transforms into a fluffy cloud with patience! Can you believe it was recommended by Italian doctors as a restorative? Adjust the amount of sugar if you prefer a slightly less sweet dessert.
Cook now!
Read more about Zabaglione