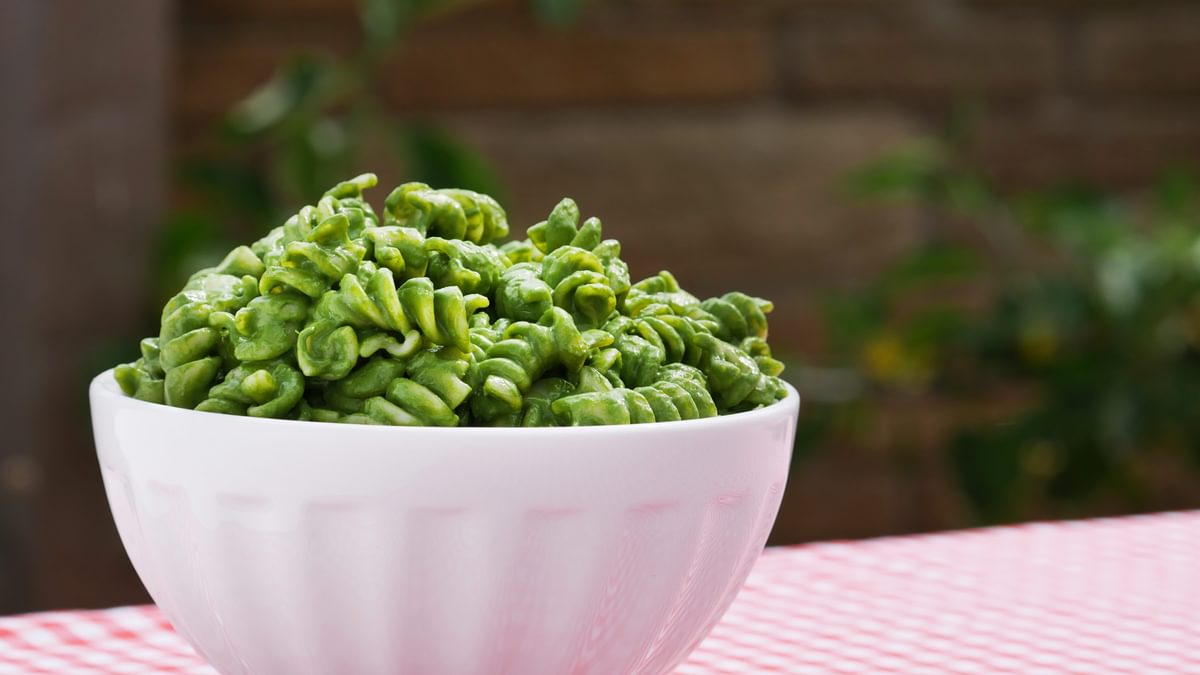 Growing Chefs! Ontario Kale Pesto
Kale Pesto
"
A flavourful, bright green sauce that can be used on sandwiches and pasta!"
Ingredients
1/2 cup
sunflower seeds
1/2 cup
parmesan cheese, grated
2
garlic cloves
1/2 cup
olive oil
2 cups
kale leaves
2 cups
basil leaves
1
lemon, juiced
Salt to taste
Pepper to taste
Equipment
Measuring cups
Measuring spoons
Cutting board
Blender or food processor
Spatula
Knife
Tasting spoons
Gather your mise en place; get together all of the equipment needed for the recipe and gather your ingredients.
Measure out the oil, kale, basil and seeds. Juice the lemon. Grate and measure out the parmesan.
Put the sunflower seeds, parmesan, garlic, kale, basil and lemon juice in a food processor or blender and pulse until chunky. With the machine running, slowly add the olive oil and whizz to a paste. Season to taste.