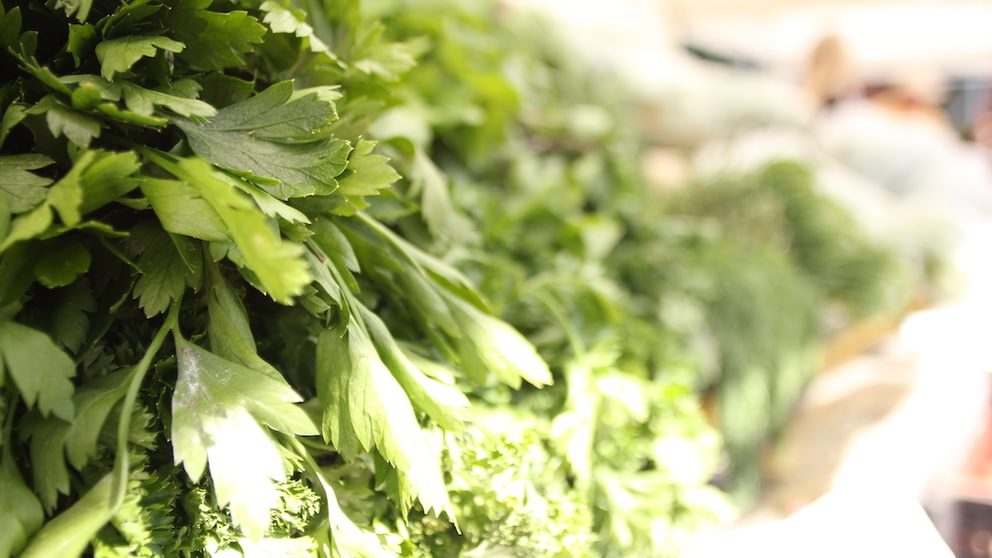 Growing Chefs! Ontario Herb Cream Cheese and Salami Stuffed Baguettes
Herb Cream Cheese and Salami Stuffed Baguettes
These stuffed baguettes are so easy to do ahead of time and you can really pack them full of delicious toppings!
Ingredients
1
baguette
1 cup
cream cheese, softened
1/4 cup
parsley, chopped
2 tablespoons
tarragon, chopped
1
cucumber, diced
1
red pepper, diced
1/4 cup
sundried tomatoes, diced
1/2 cup
salami, sliced into strips
Equipment
Measuring spoons
Measuring cups
Mixing bowls of various sizes
Wooden spoon
Bread knife
Cutting board
Chef's knife
Tasting spoons
Dish towel
Gather your mise en place; get together all of the equipment needed for the recipe and gather your ingredients.
Slice the baguette down one side and pull out most of the filling, so that you have a hinged piece of bread that is easy to fill.

Add the cream cheese into a mixing bowl with the herbs and give it a good mix with a wooden spoon to make it nice and smooth.
Once everything is sliced up into small pieces, add the ingredients to the cream cheese and mix to combine.
Grab the baguette shells and a spoon and stuff each piece of baguette with the mixture. Make sure they pack it in firmly as this will make it so much easier and neater to slice later on.

When the baguettes are full to the brim, wrap them in cling film and place in the fridge for a couple hours (can be eaten immediately, but the cheese gets harder and easier to cut with time).