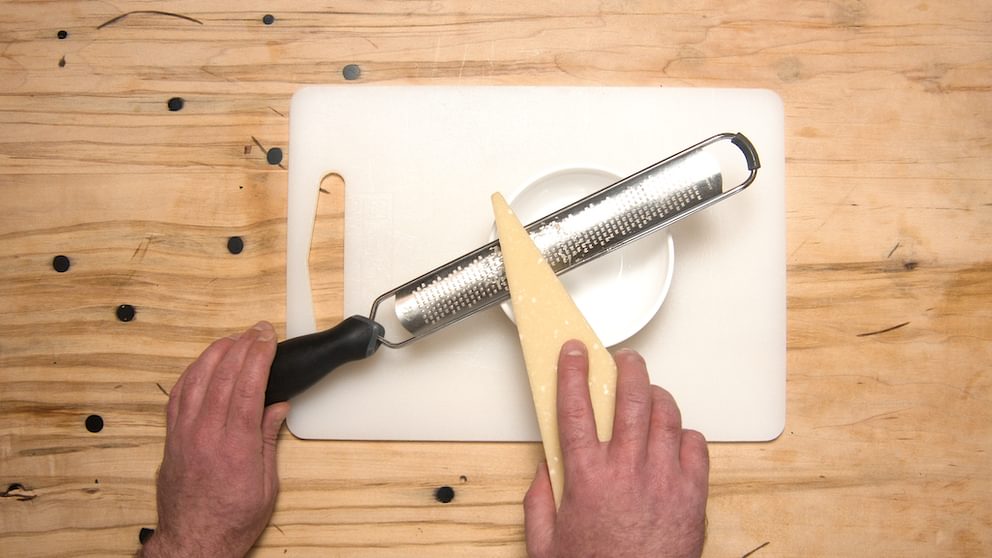 Growing Chefs! Ontario Cacio e Pepe
Cacio e Pepe
This simple pasta translates directly to cheese and pepper pasta, and that's what it is! Sometimes, less is more!
Ingredients
2 cups
pasta (such as egg tagliolini, bucatini or spaghetti)
4 tablespoons
unsalted butter, cubed
2 teaspoons
freshly cracked black pepper
1 cup
finely grated Grana Padano or Parmesan
2/3 cup
finly grated Pecorino
Equipment
Tongs
Cutting board
Chef's knife
Measuring cups
Measuring spoons
Large pot
Medium frying pan
Dish towel
Tasting spoons
Gather your mise en place; get together all of the equipment needed for the recipe and gather your ingredients.
Bring a large pot ¾ full of water to a boil. Season with salt; add fresh pasta and cook, stirring occasionally, about 2 minutes until tender. Drain, reserving 3⁄4 cup pasta cooking water.
Over medium heat, melt 2 tablespoons of butter in a large heavy skillet over medium heat. Add pepper and cook, swirling pan until toasted, about 1 minute.

Add 1⁄2 cup reserved pasta water to the pan and bring to a simmer. Add pasta and remaining butter.

Reduce heat to low and add Grana Padano, stirring and tossing with tongs until melted.

Remove pan from heat; add Pecorino, stirring and tossing until cheese melts, sauce coats the pasta, and pasta is al dente. (Add more pasta water if the sauce seems dry.)

Transfer pasta to warm bowls and serve.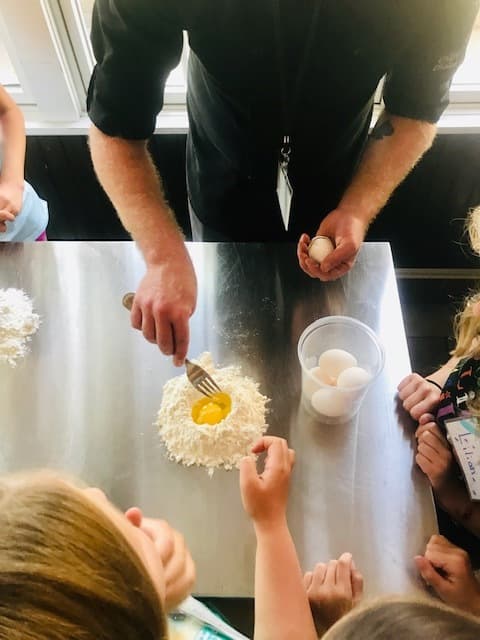 Basic Pasta Dough
Making pasta dough at home is super easy, fun, and best of all: you can make almost any shape you want! Lasagne, spaghetti, penne, the list goes on and on.
Cook now!
Read more about Basic Pasta Dough