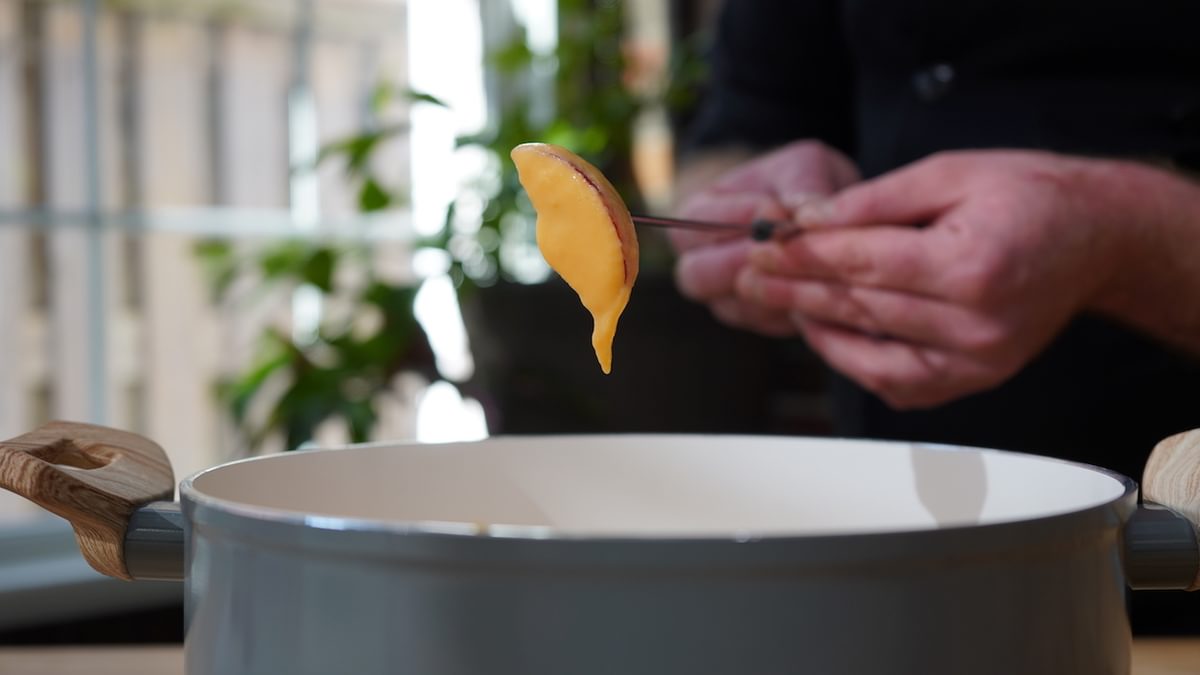 Growing Chefs! Ontario Apple Cider Fondue
Apple Cider Fondue
This spin on a retro classic makes a great party food or even dinner paired with some bread and veggies!
Ingredients
1 cup
apple cider
8 ozs
cheddar cheese
8 ozs
Monterey Jack cheese
2 tablespoons
cornstarch
Nutmeg, freshly grated or ground
2-3 crisp apples for serving
Equipment
Small pot
Whisk
Wooden spoon
Cheese grater
Measuring cups
Measuring spoons
Cutting board
Knife or safe chopper
Bowls
Dish towel
Tasting spoon
Gather your mis en place; get together all of the equipment needed for the recipe and gather your ingredients.
Grate the cheese and measure out cider and cornstarch.
In a medium saucepan, bring the cider to a simmer over medium heat.

In a medium bowl, toss the cheeses with the cornstarch. Gradually stir the cheese mixture into the cider until melted and smooth. Add nutmeg to taste.

Slice apples and serve with cheese sauce. Also great with chunks of bread, cooked potato, and raw veggies like broccoli and cauliflower.