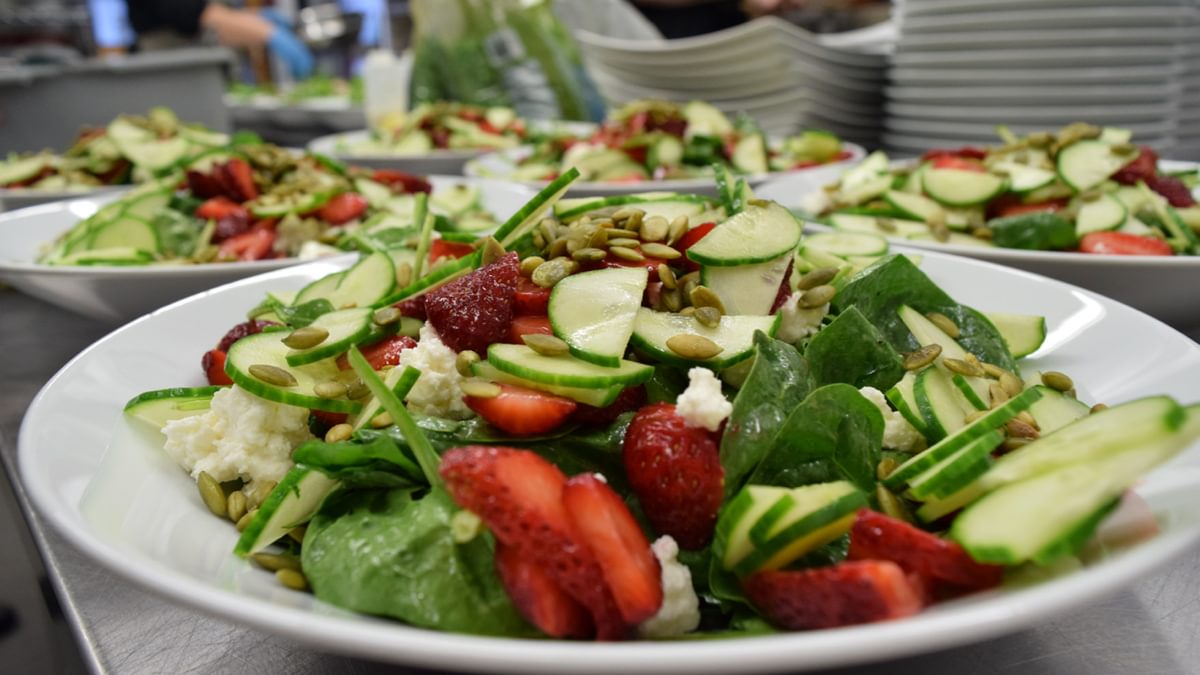 Growing Chefs! Ontario Strawberry Salad
Strawberry Salad
We can't wait every year for the local strawberries to pop up, sometimes referred to as nature's candy.
Ingredients
2 cups
mixed greens or spinach
1
cucumber, sliced in half moons
2 cups
strawberries, sliced
1/4 cup
pumpkin seeds
1/4 cup
feta cheese, crumbled
Equipment
Cutting Board
Paring Knife
Measuring Cups
Measuring Spoons
Mixing Bowls of various sizes
Tasting Spoons
Dish Towel
Tongs
Spatula
Gather your mis en place; get together all of your equipment needed for the recipe and gather your ingredients.
Cut the cucumber first in half horizontally, then into thinly sliced half moons.
For the strawberries, remove the green tops and slice thinly across
Crumble the feta cheese into a bowl.
In a mixing bowl, combine the greens with the cucumber, strawberries and pumpkin seeds.
Toss gently with our Strawberry Vinaigrette and top with more pumpkin seeds.