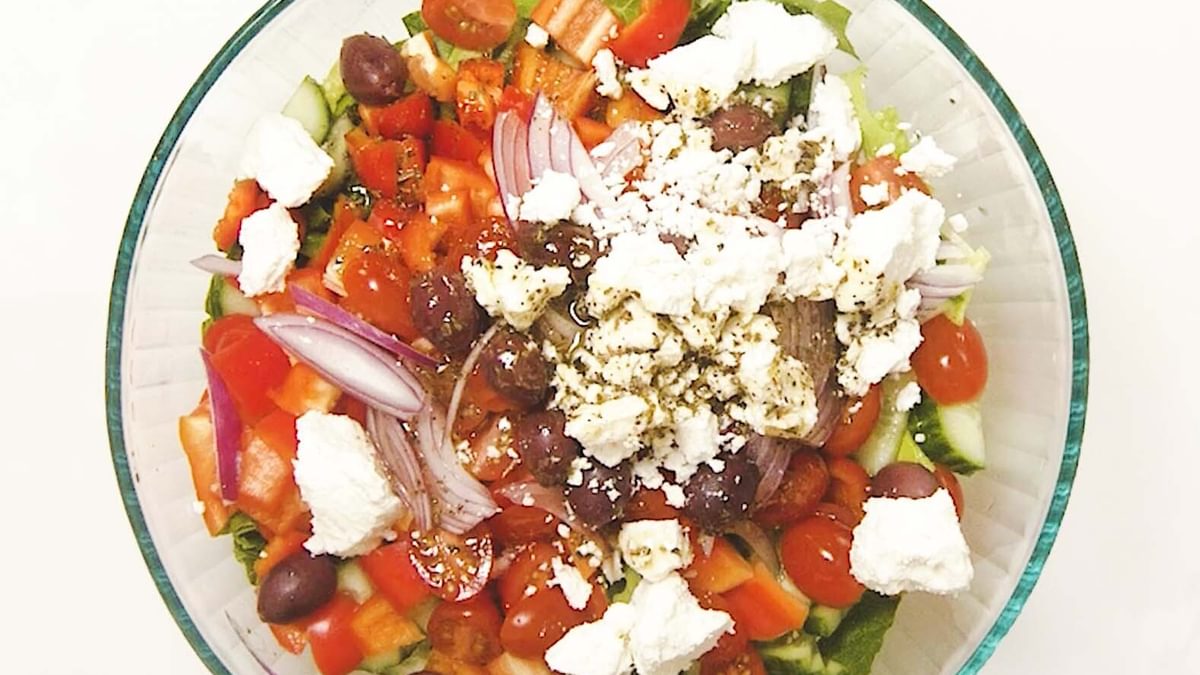 Growing Chefs! Ontario Chopped Salad
Chopped Salad
Chopped salad is very accurately named- it can include any variety of ingredients, just make sure they are all chopped to a similar size, so every bite is packed with evenly distributed delicious flavour!
Ingredients
2 cups
chickpeas, drained and rinsed
1
small head iceberg lettuce, chopped
1
head romaine lettuce, chopped
3/4 cup
Italian salami, sliced
1 cup
fresh mozzarella, torn
2 cups
tomates, chopped
1 cup
cucumber, chopped
1/2 cup
red onion, shaved
1/4 cup
kalamata olives, pitted and halved
6
basil leaves, chiffonade
Ingredients
3 tablespoons
red wine vinegar
2 teaspoons
dijon mustard
2 teaspoons
honey
2 teaspoons
oregano
3/4 cup
olive oil
Salt to taste
Pepper to taste
Equipment
Measuring spoons
Measuring cups
Mixing bowls of various sizes
Cutting board
Chef's knife
Spatula
Whisk
Tasting spoons
Dish towel
Gather your mise en place; get together all of the equipment needed for the recipe and gather your ingredients.
Drain and rinse the chickpeas well and add to a large bowl.

Cut the head of iceberg lettuce into quarters, then chop it finely.

Wash the romaine and dry, then cut the head into quarters. Remove the core, then chop finely.

Stack a few slices of salami together, then slice into thin slices, about 2 – 3 centimeters thick.

Remove the top of the tomato, then cut into quarters. Chop into pieces roughly the size of a quarter.

Remove the tip of the cucumber, then cut into quarters. Chop into pieces the same size as the pieces of tomato.

Cut the tip and root of the onion off and discard. Cut in half and remove the peel of the onion. Cut the onion into pieces a bit smaller than your tomato and cucumber.

Cut the olives in half and remove the pits.

Combine all ingredients processed so far into one large bowl.
In a small mixing bowl, combine vinegar, honey and mustard and whisk well. Slowly stream the olive oil into this mixture while whisking. Once all of the oil is added, add the oregano and Adding flavour to a food to enhance its taste. It can be as simple as salt and pepper or herbs, spices vinegars and condimentsseason with salt and pepper. Pour this mixture over the bowl of ingredients.

To Chiffonade is a slicing technique in which leafy green vegetables such as spinach, sorrel, or Swiss chard, or a flat-leaved herb like basil, are cut into long, thin strips.chiffonade basil, stack a few leaves on top of each other and roll them up tightly. Slice this into thin slices, and combine with the salad.

Tear the mozzarella into bite size pieces and then gently A technique used to gently mix two ingredients together to create a light fluffy consistency. Start by scooping around the outside of the bowl and cutting through the centre. Turn the bowl and repeat the process.fold into the salad, leaving some to top for garnish.

Bowl up the salad and enjoy, Add a little flare to your food with a decorative final touch that is edible, like chopped herbs or a sprinkle of parmesan cheese.garnish with any extra basil and cheese!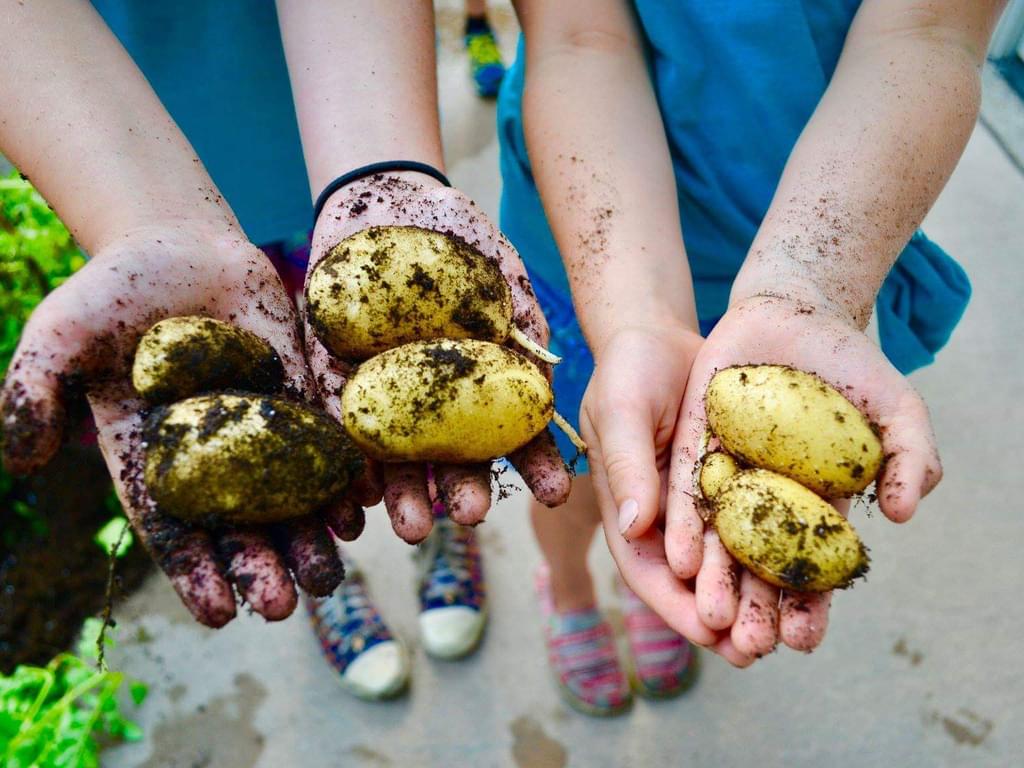 Vichyssoise
You may not think of potato soup at a warm picnic, but this chilled potato and leek soup is a fantastic addition to your picnic menu.
Cook now!
Read more about Vichyssoise