Growing Chefs! Ontario: June 3rd Pizza Night with Guest Chef Joseph Tran
June 3rd Pizza Night with Guest Chef Joseph Tran
3 June, 2022, 4:00 PM
Wood-fired deliciousness, fresh local ingredients, and all in support of our education projects!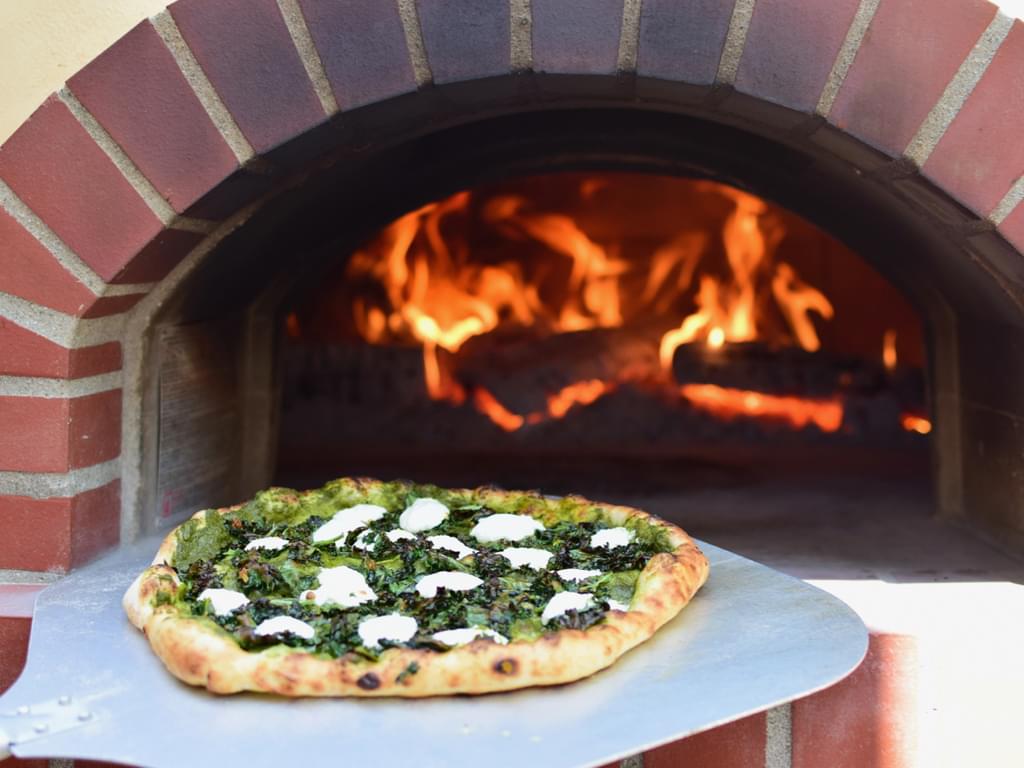 Orders are now OPEN!
Our legendary wood-fired deliciousness all summer long with an amazing line-up of local Guest Chefs! You can add fresh, seasonal salad, dessert, and cans Shake Lager to your order.

Menu:

Each Pizza Night has a unique, seasonal menu created by GCO Executive Chef Katherine Jones along with our Chef team and special Guest Chefs! Friday, June 3rd Pizza Night will feature Special Guest Chef Joseph Tran of Banh Mi Express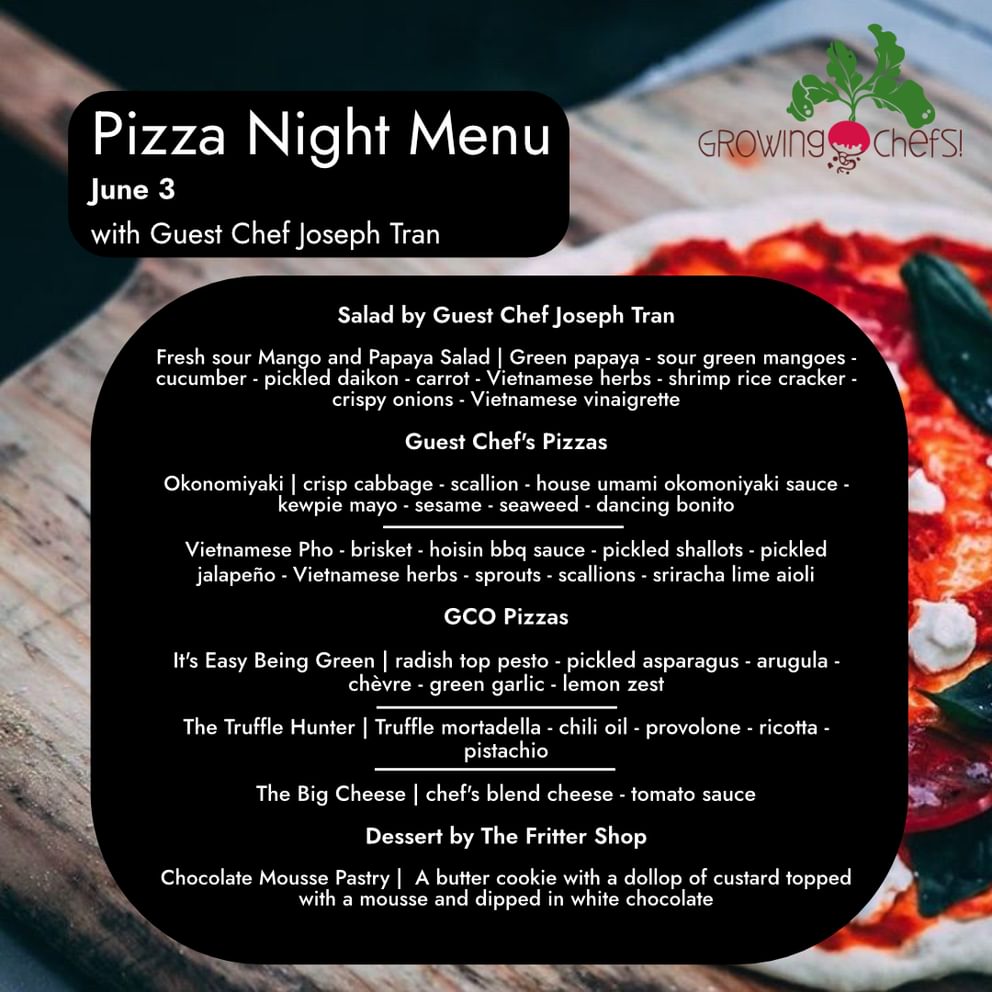 Ordering: Orders open the week before, closing the day before pick-up. Orders close Thursday, June 2nd at 3 PM. Order online for pick-up, limited quantities and pick-up times available so we recommend you order well in advance!

Pick-up:
Pick-up will be at Growing Chefs! HQ at 460 King St. Please note your selected pick-up time and arrive during that window. Masks are mandatory for our staff and we encourage masks during pick-up to help minimize the spread of COVID-19
When you arrive, please pick-up your order from the table at the front gates. Please note, due to the ongoing construction of the Rapid Bus Transit, traffic on King St. is changing daily. Guest can access HQ via Maitland St. off of Dundas St.

If you have any questions, please email Emily at [email protected]​growingchefsontario.​ca